Painting / conceptual / intervention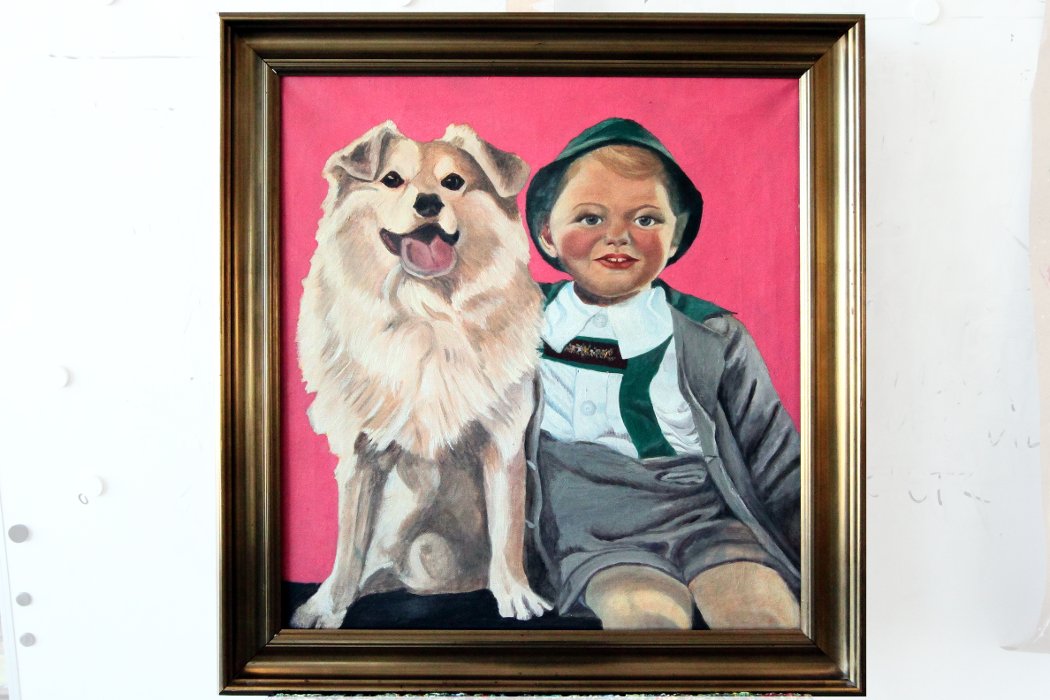 Untitled
Modified found painting. Acrylics on oil on canvas. 2019.
This is a modified found painting, painted in 1938 (the orig. signature is unfortunately under the pink). The only modification is that the background has been changed into pink. Read on for photo in original state...
Painting / concrete: A series of 12 works FOR SALE at the Kofoeds Skole summer market June 12 (next month).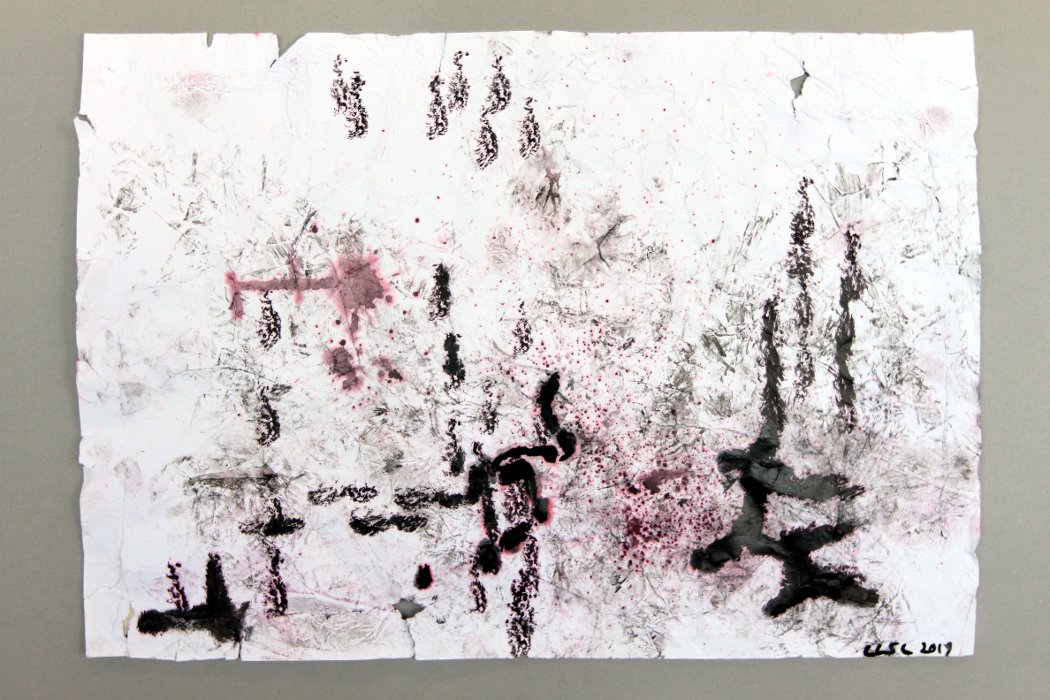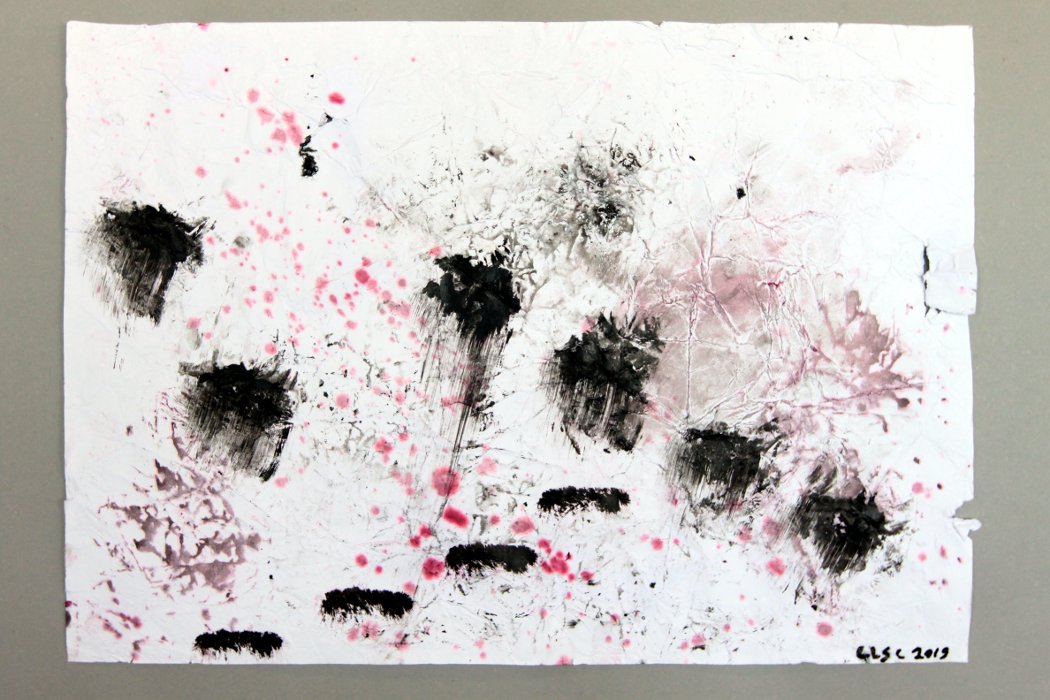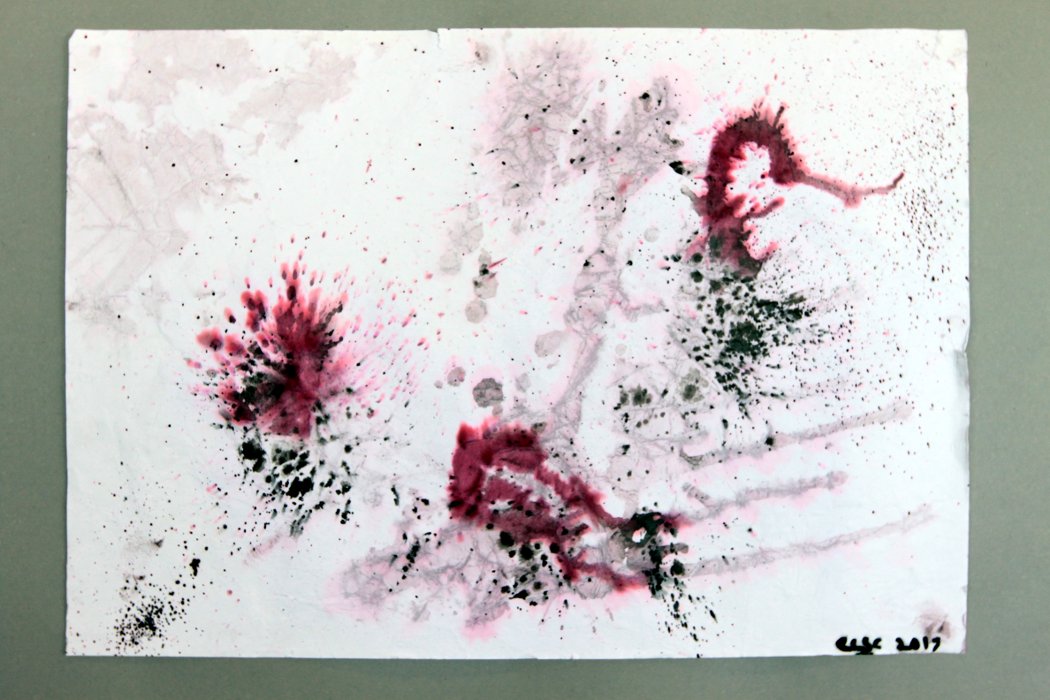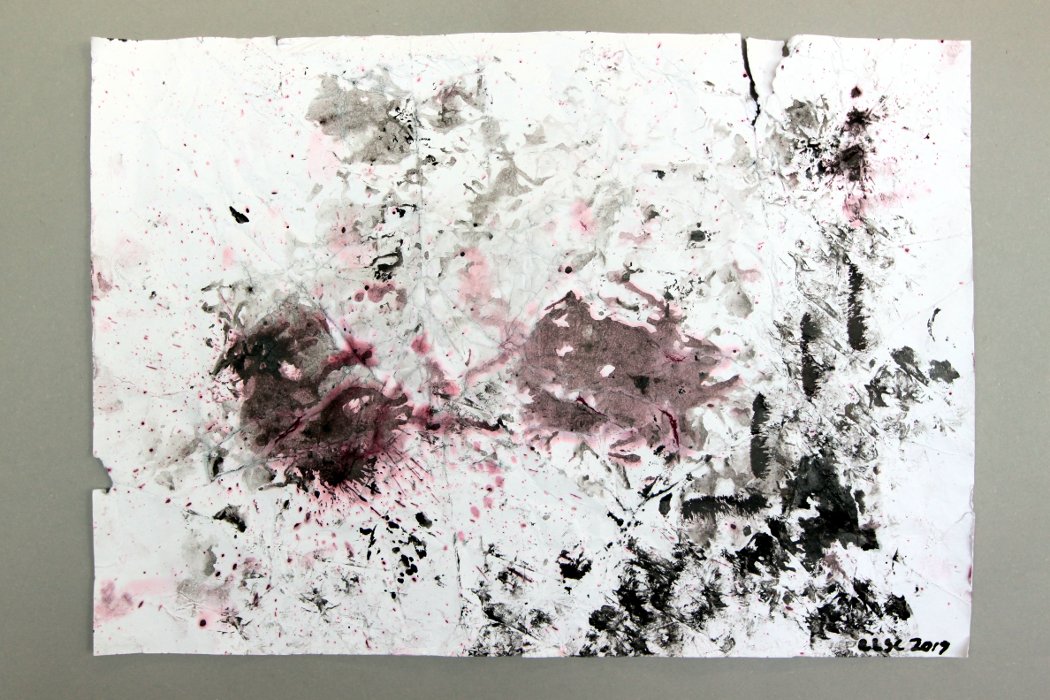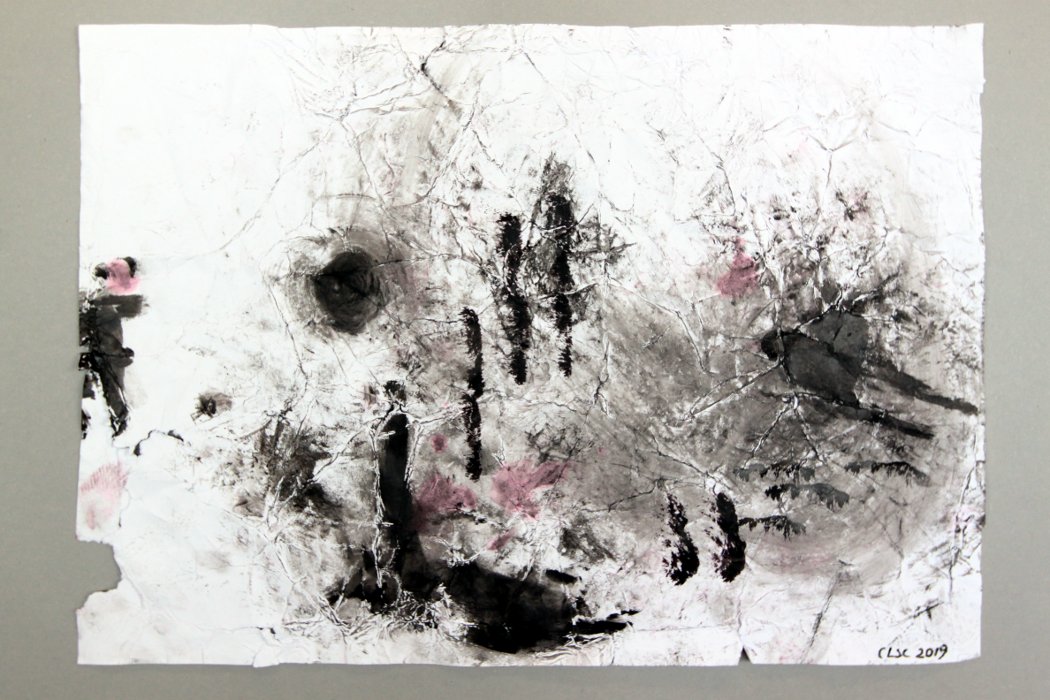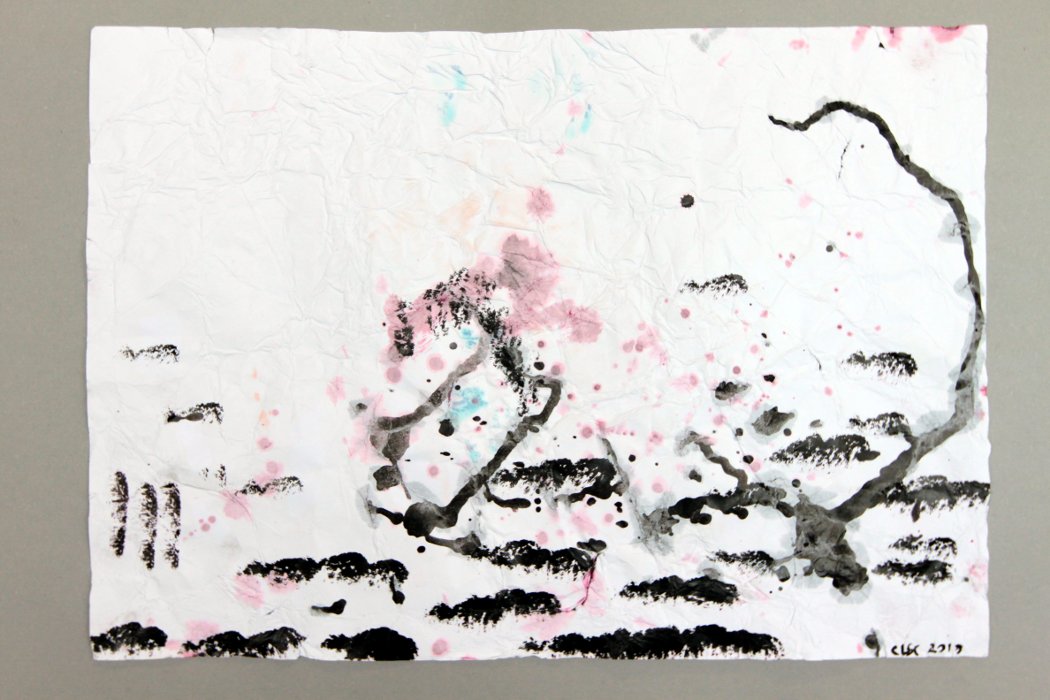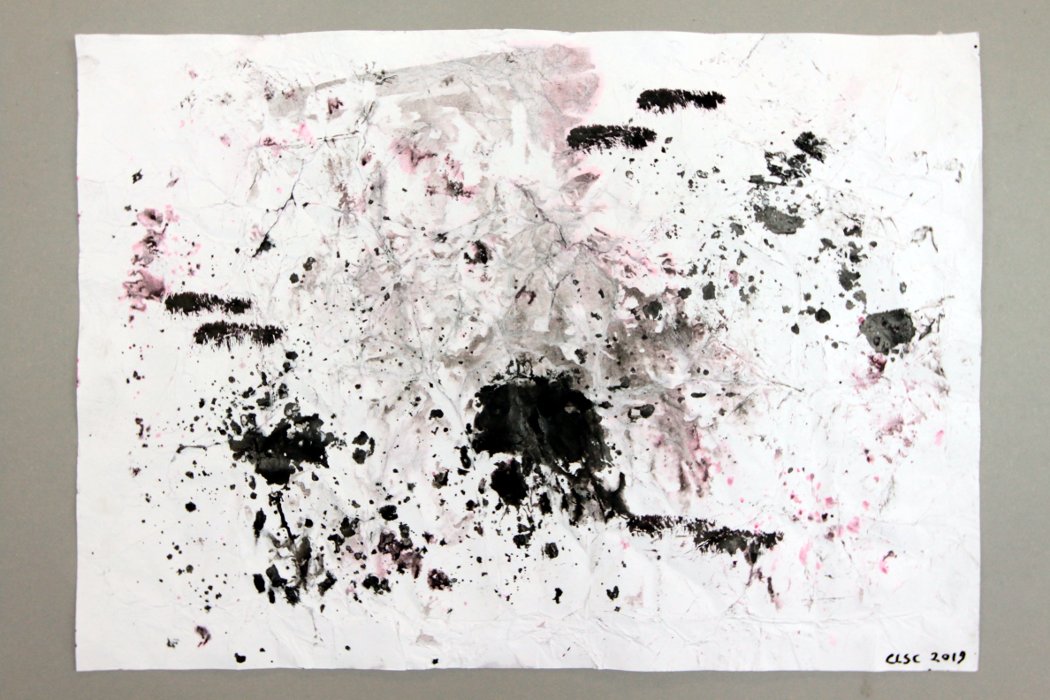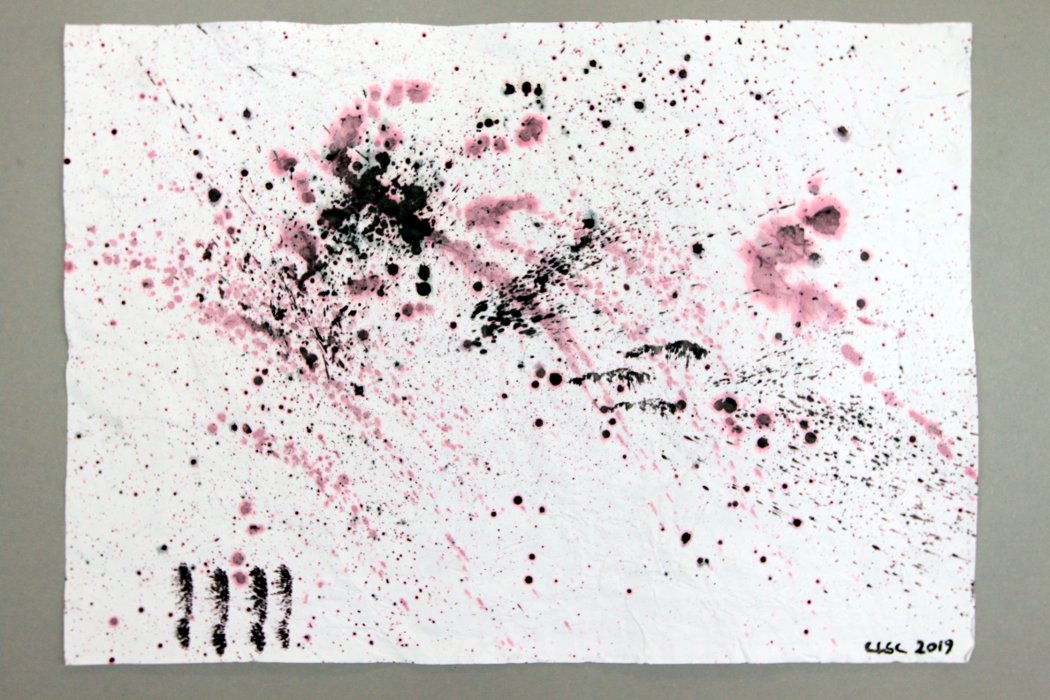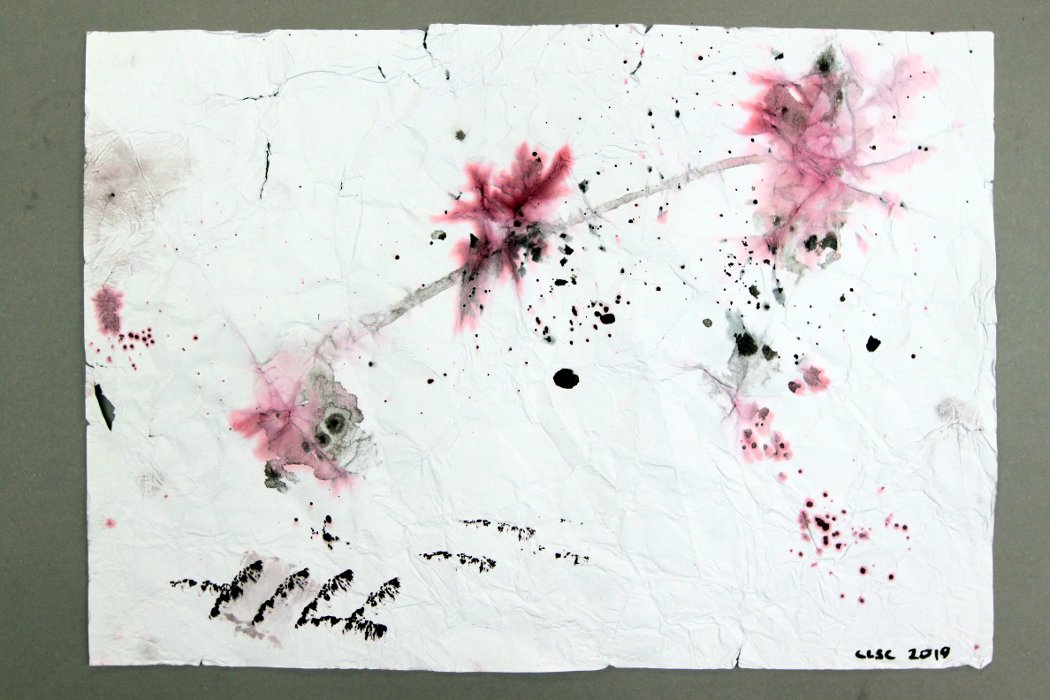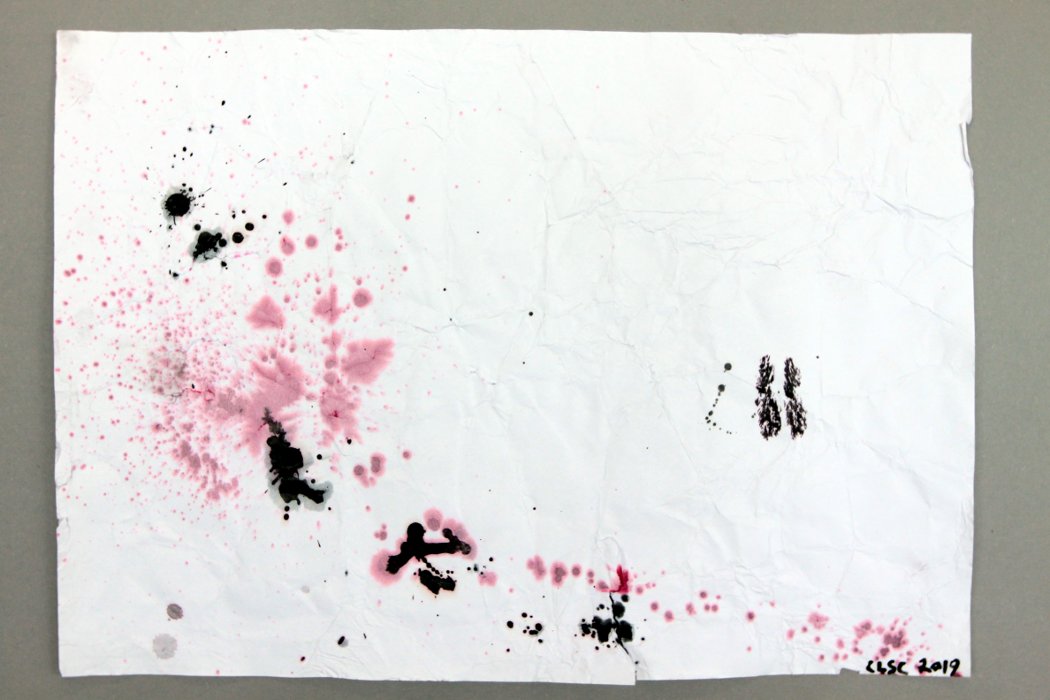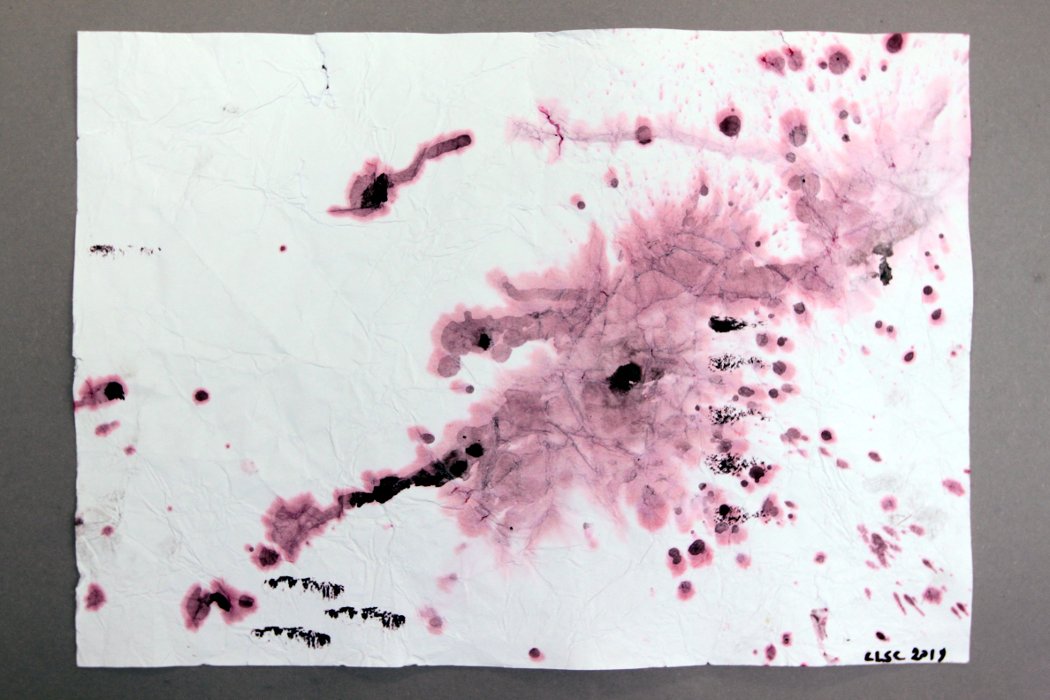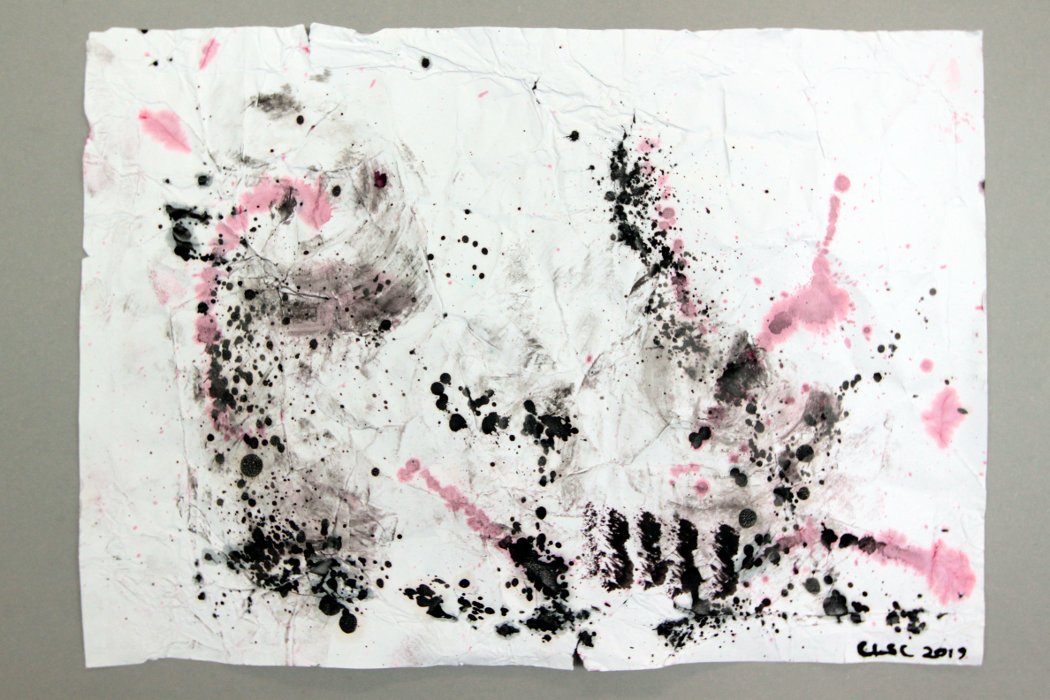 Untitled. Indian Ink on manipulated paper. 2019. (12x) A3 size
All money from the sale will go directly to Kofoeds Skole. This is a donation.
Painting/conceptual: Letters/writing.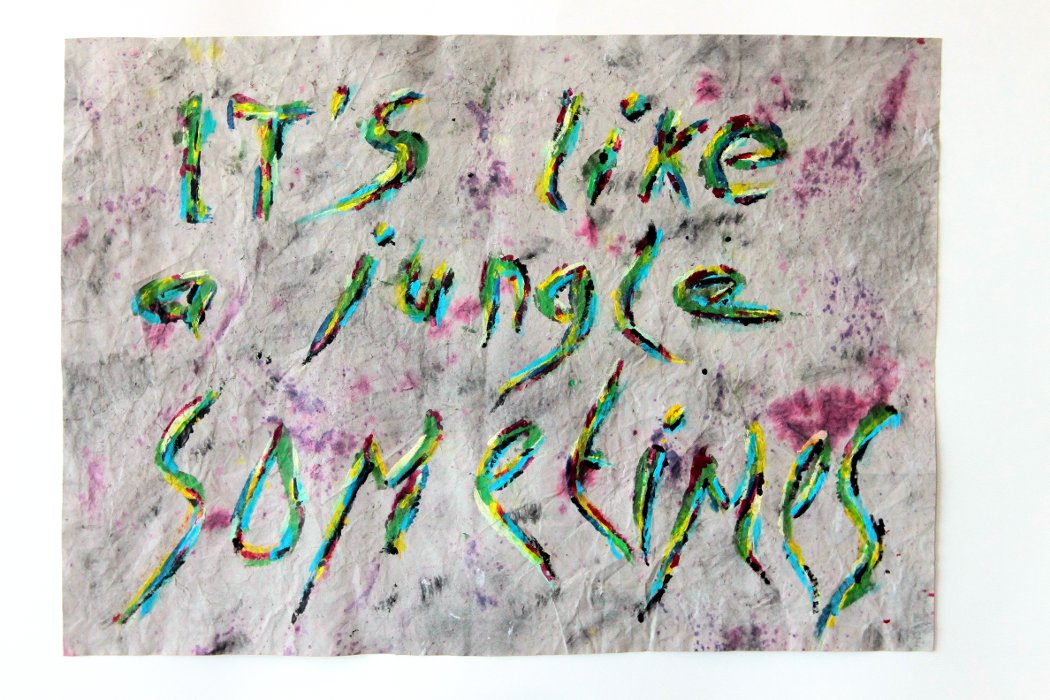 Untitled. Acrylics and ink on manipulated paper. 2019. ~A3 size
Read on for "before" photo with clear gray background...
Painting/study (WIP): This is an experiment in painting techniques.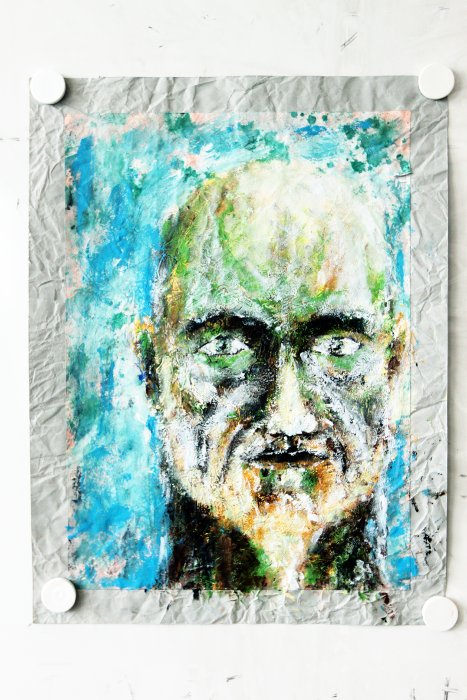 Untitled (study, wip).
Acrylics on manipulated paper, mounted on manipulated grey paper. 2018- (wip - state 9). 36x48cm
Read on for info and photos of previous states...
Painting / collaboration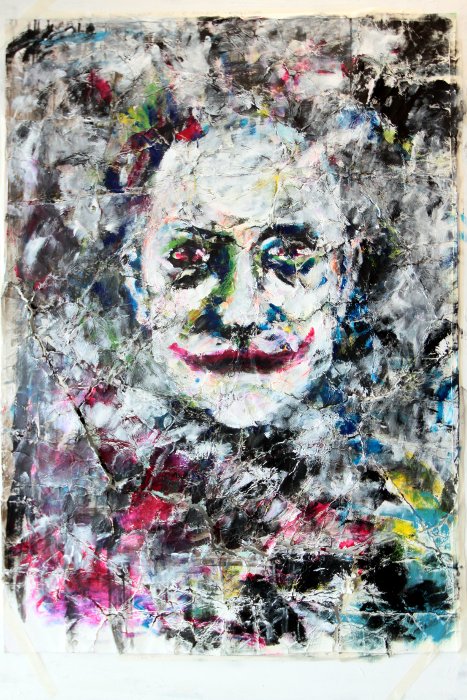 Untitled collaboration (WIP - state 2, "joker")
Acrylics on heavy cardboard-like paper. April 2019.
Measurements to follow. Read on for background...