Painting (collage): Work-in-progress: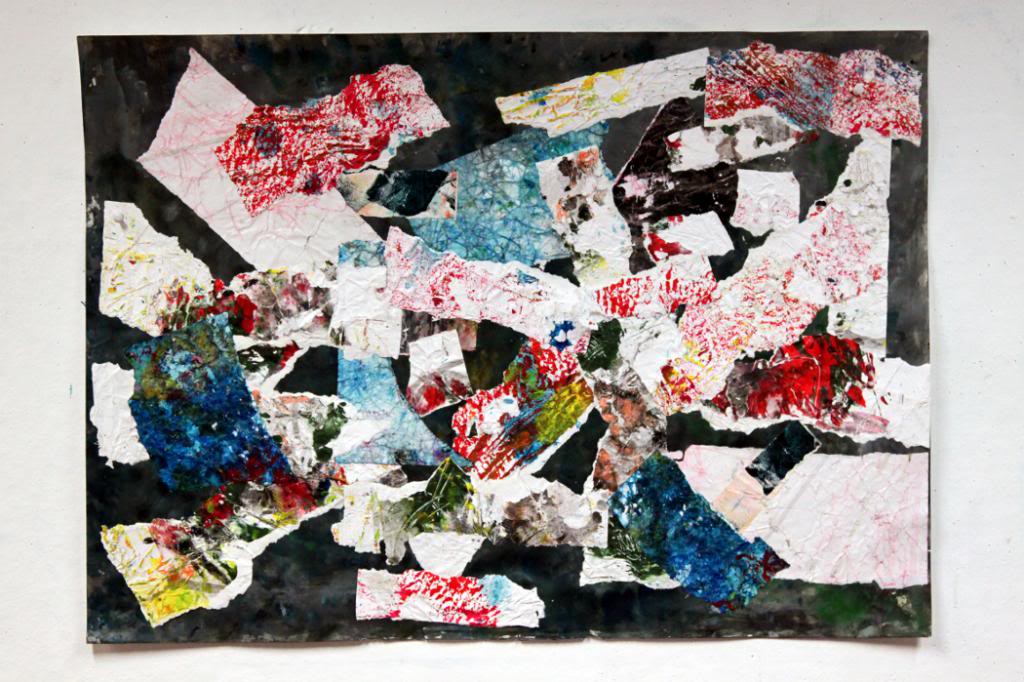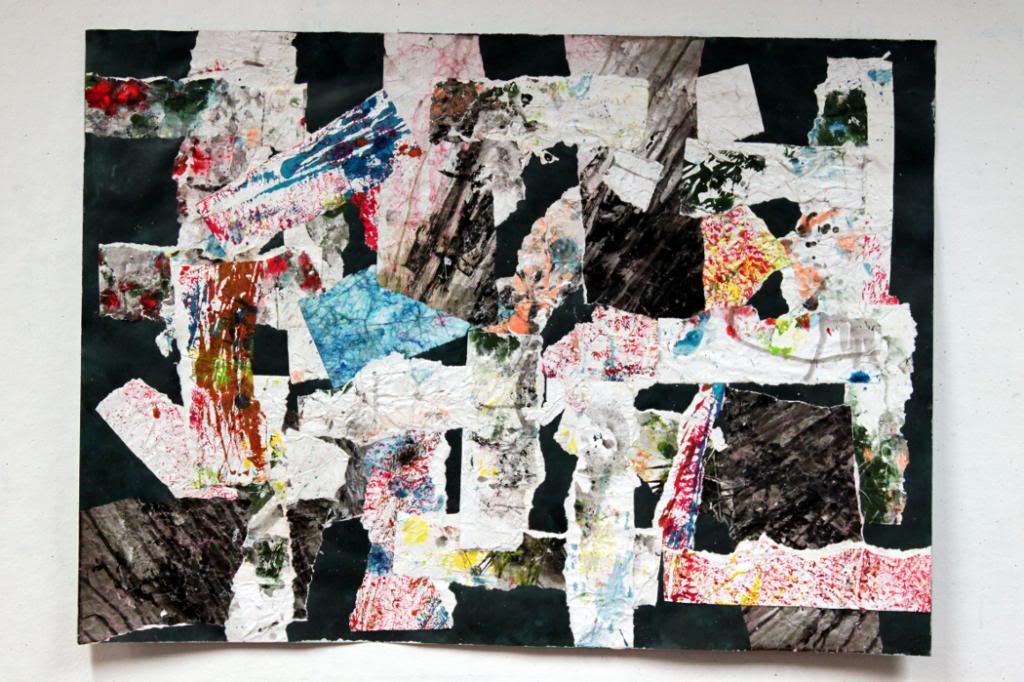 "3x Untitled". Acrylics on paper on paper, 2014. 80x68, 50x70, 80x68 cm.
These are pre-processed "raw materials" for subsequent paintings. Click for bigger size.
Painting: Yes, it's broken. Yes, it's supposed to be: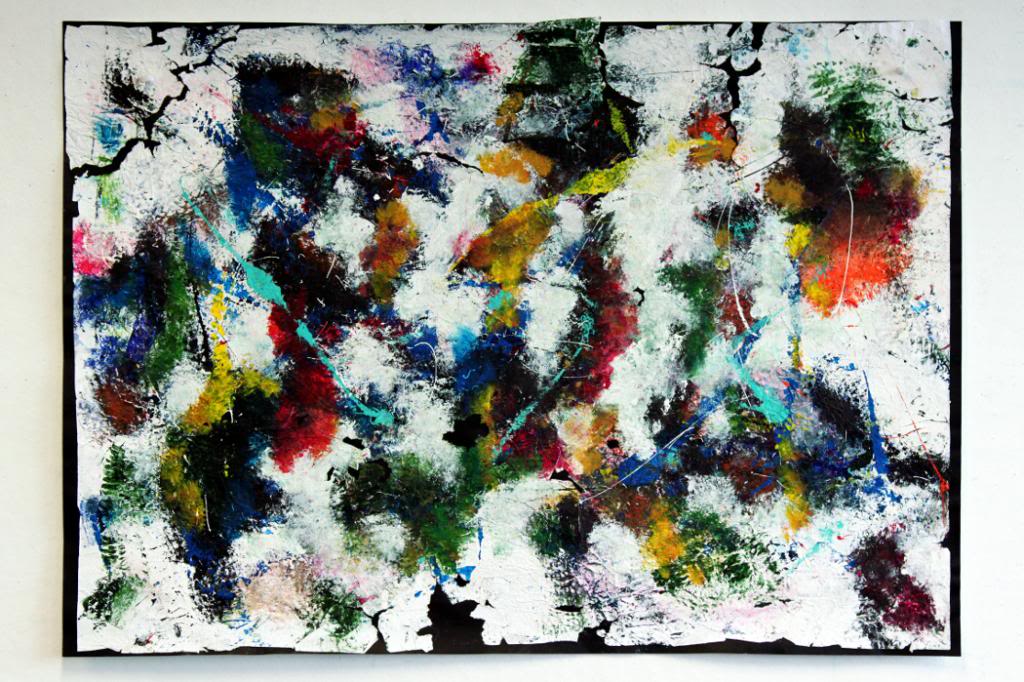 Untitled. Acrylics on conditioned paper. 100x70cm.
Post title credits: William Shakespeare ("Two Gentlemen of Verona") - as usual I don't have a title for the painting. Feel free to suggest one.
Painting: Continuing the theme of square-format paintings, here is the latest: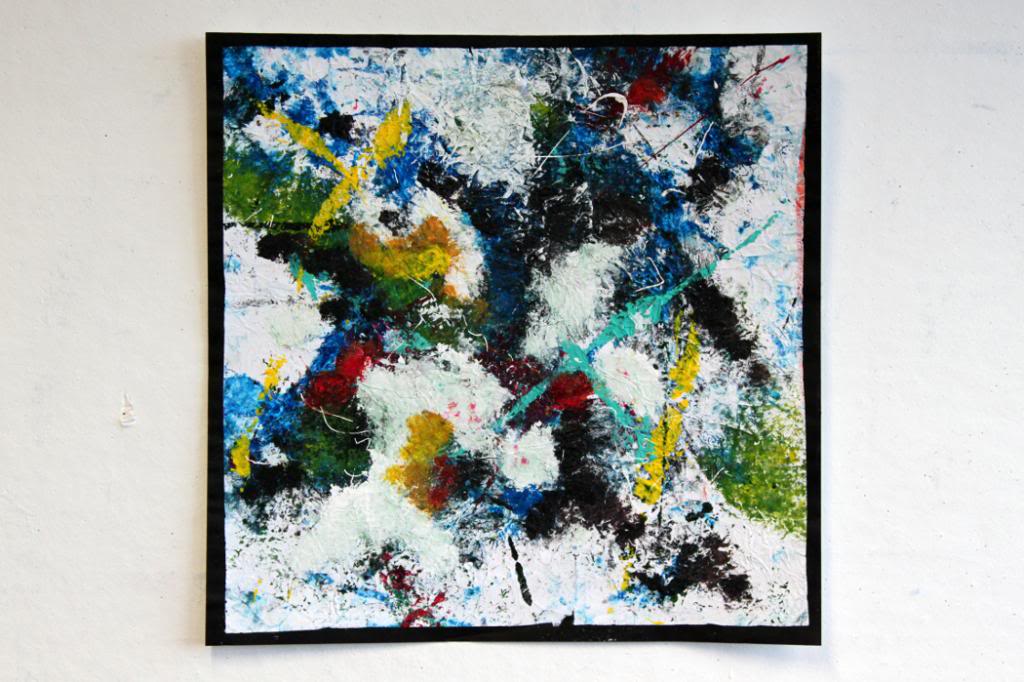 Untitled. Acrylics on conditioned paper. 50x50cm.
As with the rest of my paper paintings, a photo does not really convey the texture of the paper. It has been heavily manipulated to make the surface very uneven, sometimes broken, more like fabric than paper.
Inspired by recent autumn storms: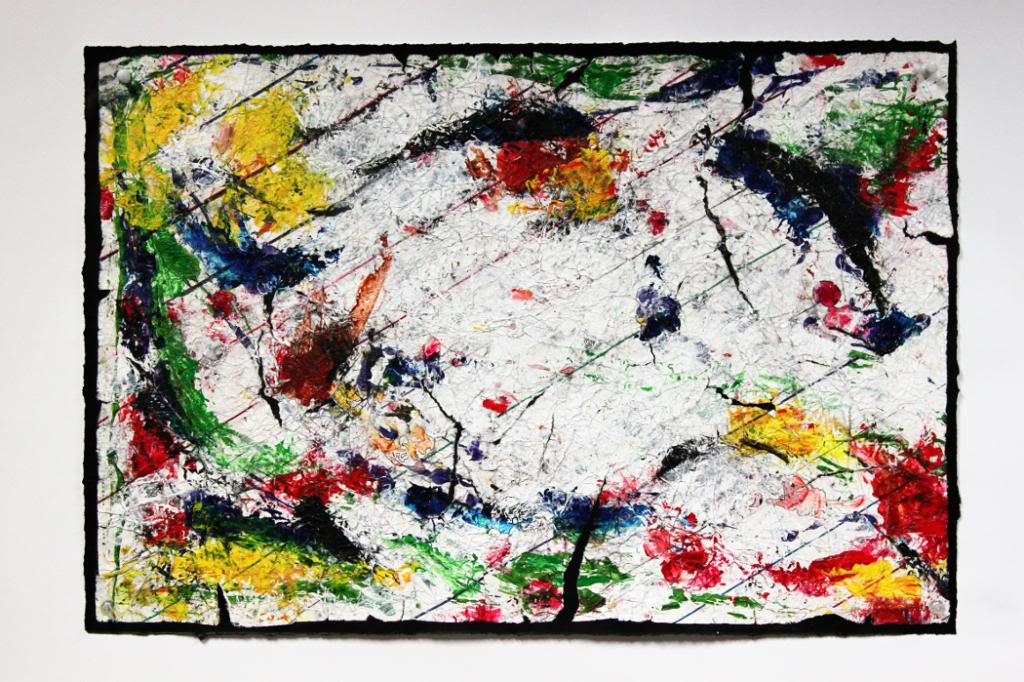 "Autumn Wind". 2013. Acrylics, markers, and paper on paper. 60x40cm.
For texture, the top layer of paper has been dissolved in water, curled up into a ball, and then flattened again -- five consecutive times.
Painting: New "square", just finished:

Untitled. Acrylics, permanent markers, and paper on paper. 55x55cm.
Click for large size, or read on to see process photos / previous versions.