Painting: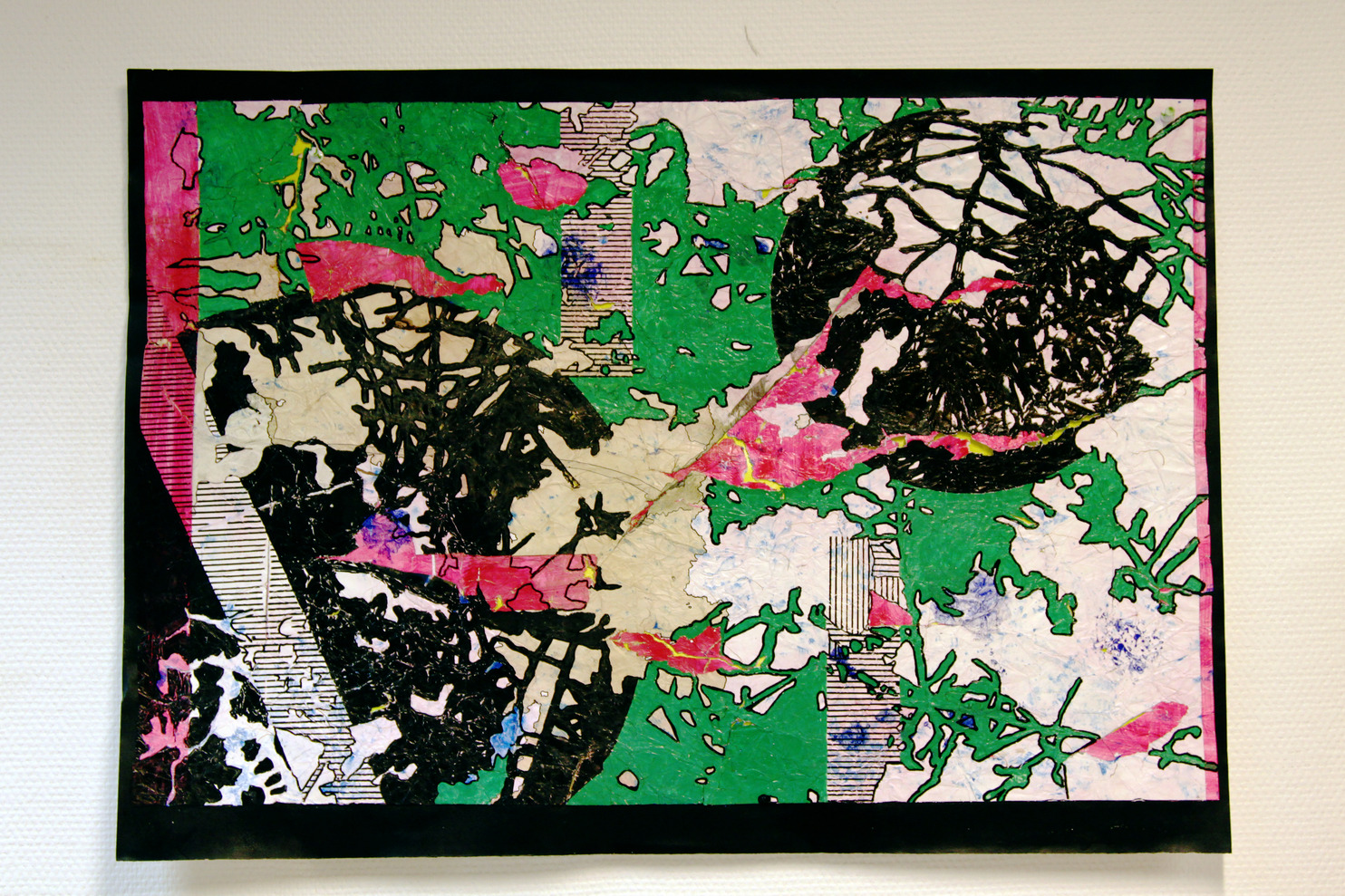 "Worlds Apart". 2012. Ink, acrylics, permanent marker, coffee on paper, 80x58 cm.
Updated 2012-10-03.
Here's something a little different. A miniature linoleum print; no larger than 5x5 cm. This is the first of a series of miniature geometric star tiles.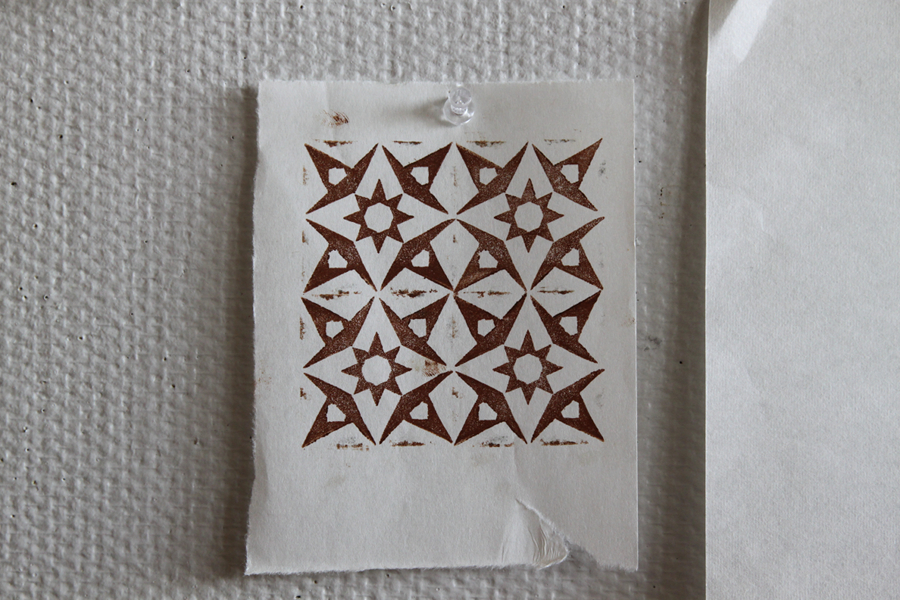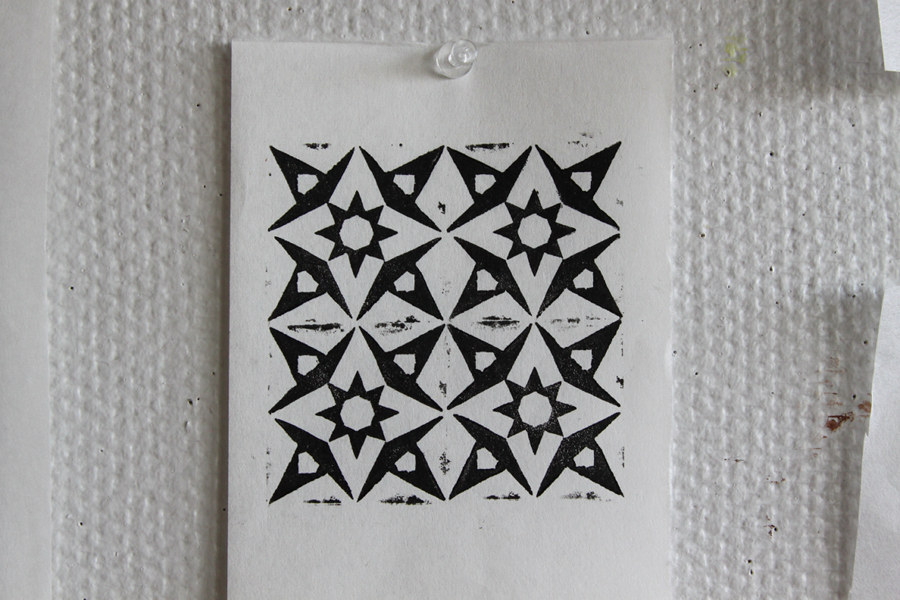 "Star Tile 1". 2012. Linoleum, (4x) 5x5 cm (in a two-by-to pattern).
Read on for a sneak preview of some more star tiles...
Graphics: This linoleum print was made specifically for a group exhibition in the Greenhouse Café at the Copenhagen University Botanical Gardens, Frederiksberg.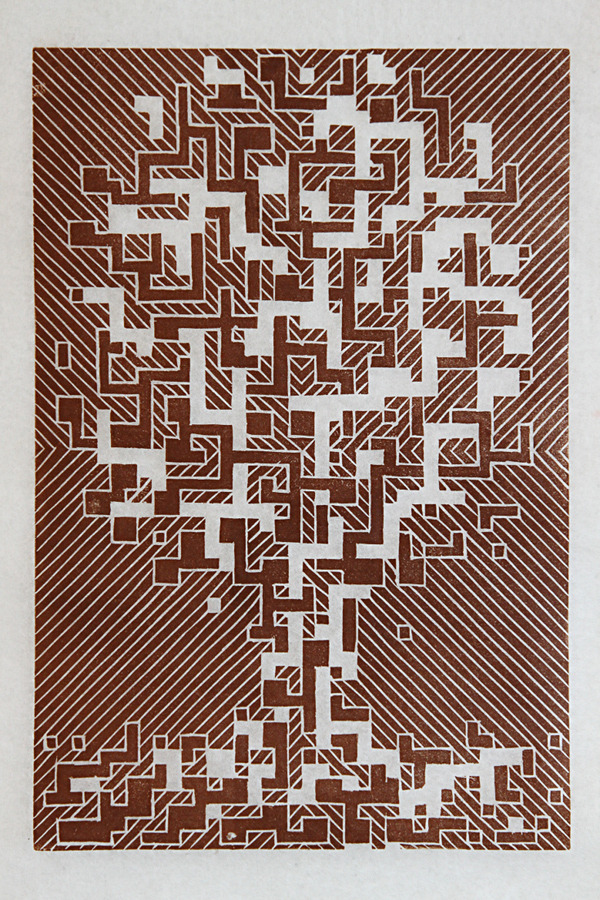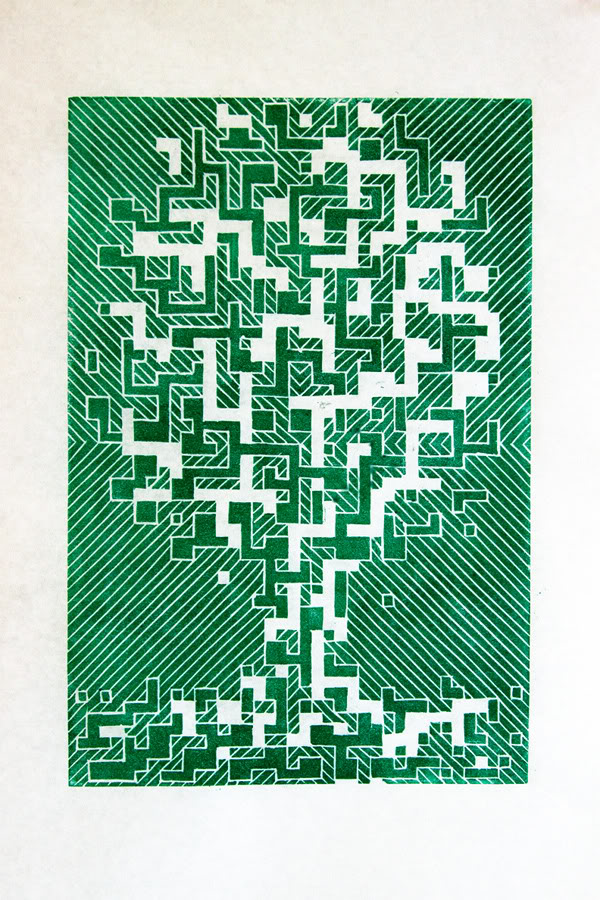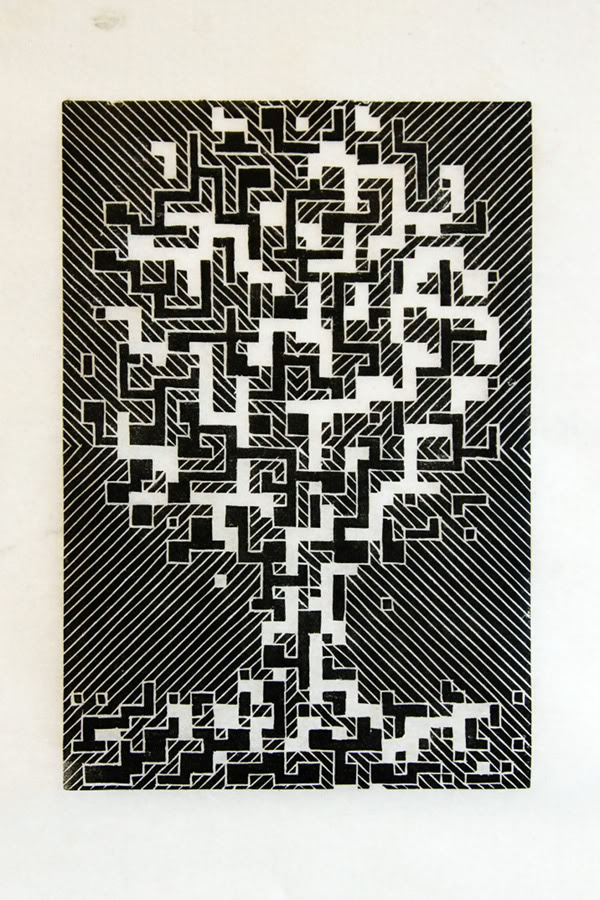 "Tree Of life", 2012. Size: DIN A4. Click to see bigger photo.
The exhibition will take place the last two weeks of October (weeks 42+43) - the exact dates will follow in an update to this post. Read on for the full story.
Painting: Just finished this painting today: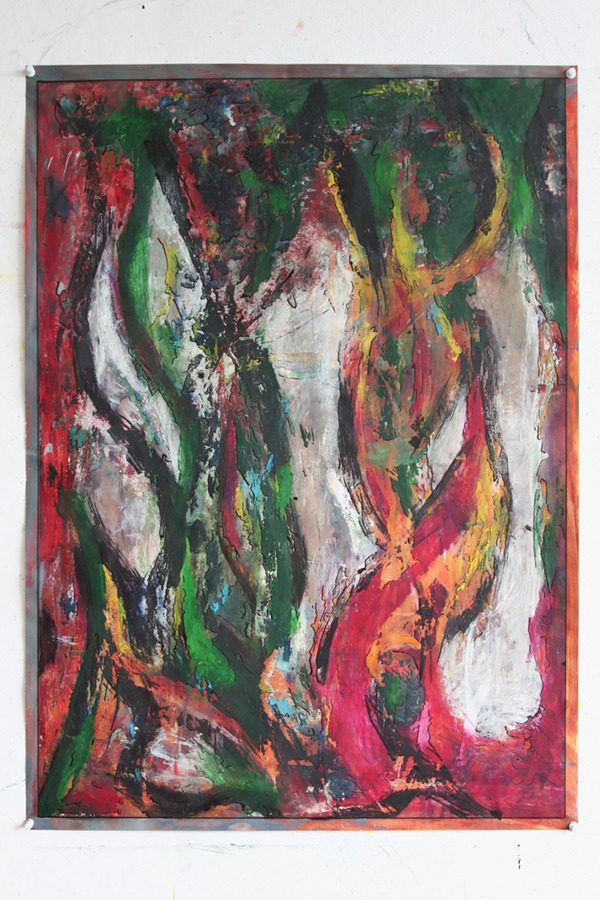 "Organic Structures", 2012. Acrylics, oil- and pastel crayons, and ink on paper. 58x81cm.
Click the image to see a larger size photo.
Painting: This is the final part of the post Painting process (wip) following a painting being made session-by-session. And now, finished.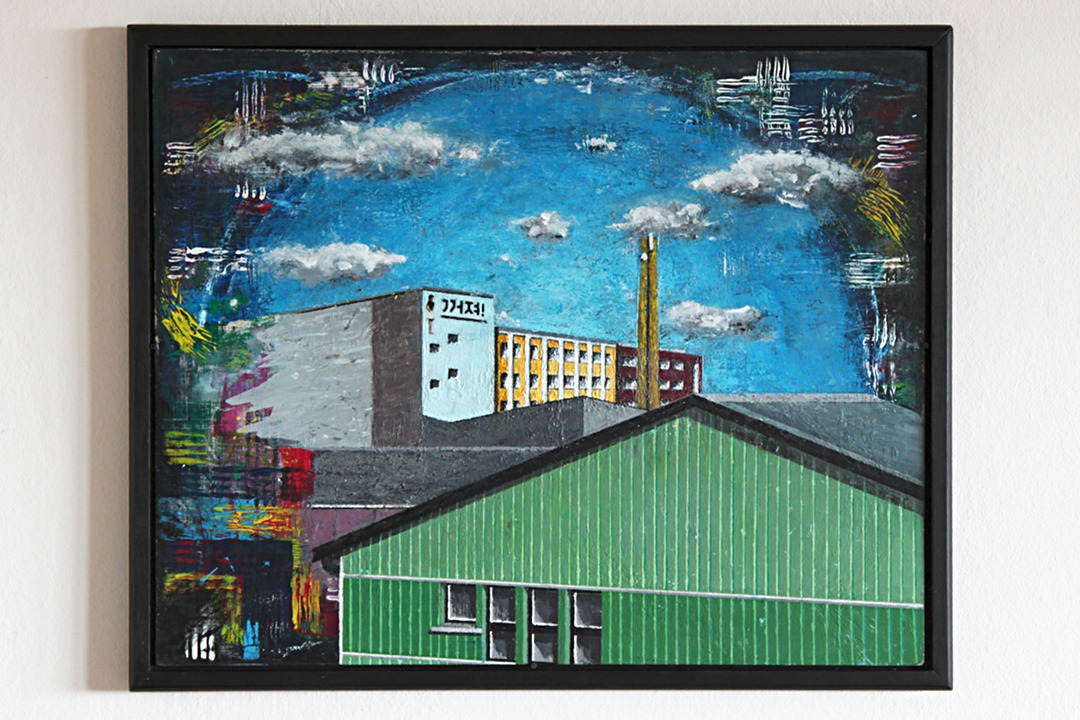 "Architecture Study With Abstract Elements". 2012. Acrylics on masonite, 50x40 cm.
At the time of writing it has been finished for about two months. Read on for more process photos, and to read the last part of the story behind these 100+ hours of paint work...