Painting (woven):
Update 2014-05-15: This painting has been recycled.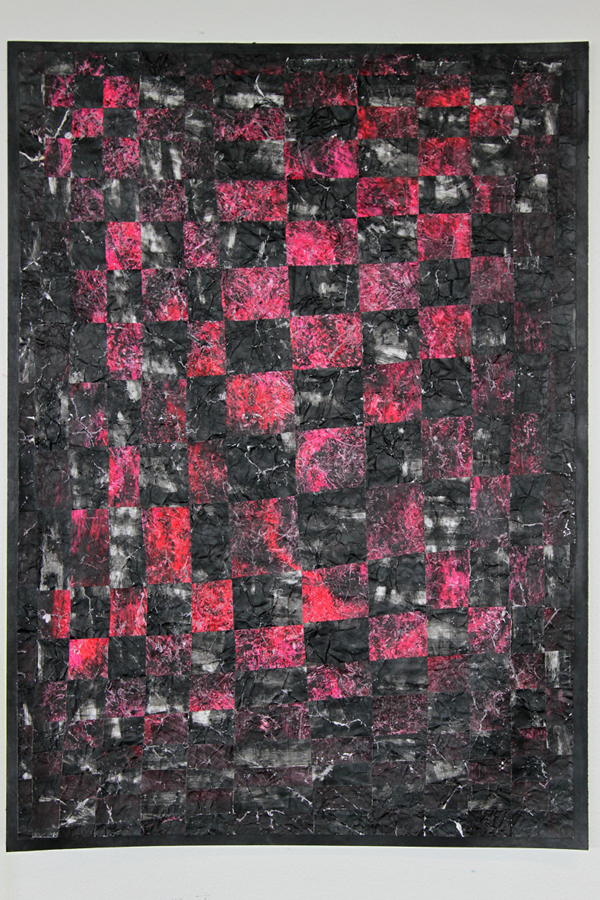 Untitled. 2013. Acrylics on paper, interwoven. 60x80cm.
For this one the two interwoven paintings were dissolved in water, manipulated, and put under pressure for a week, before the weaving.
Painting (woven): Around 130 strands of paper (each 1 cm wide) from two different paintings were woven into this: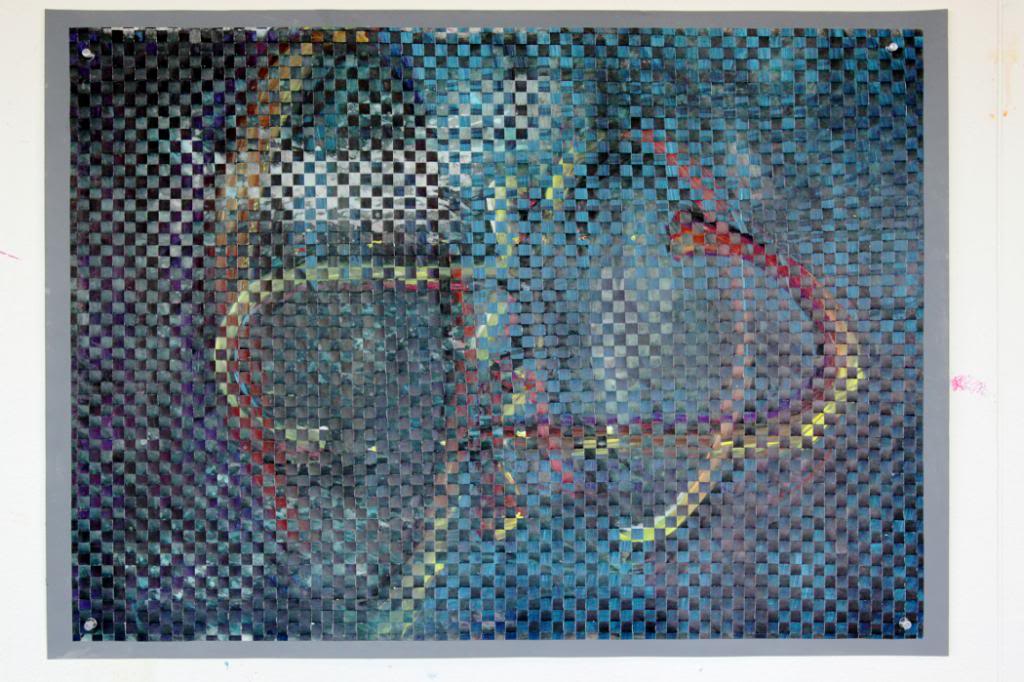 Untitled. 2013. Acrylics on paper, interwoven. 80x60cm.
Click image for large size, or read on for the before-picture(s)...
Test print of 7 new miniature linoleum tiles designed for pattern work. Each tile measures only 2.5 by 2.5 cm (1x1 inch), half the size of my star tiles.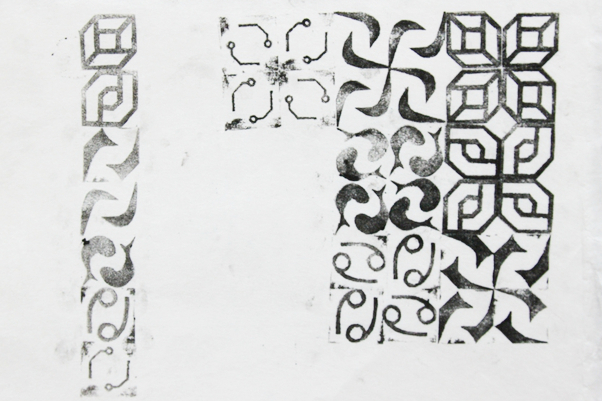 "Test prints: Pattern components". 2013. Linoleum. (7x) 2.5x2.5cm.
To the left are the individual tiles in a vertical row, to the right each of them are repeated in groups of four, following a simple clockwise rotation rule.
Painting/striped: Conceptual. This one has an individual topic/subject/idea. Contemporay per se, but not neccesarily so as the concept seems to be "evergreen".
Updated 2013-04-12: Now with process photos.
Updated 2018-02-11: Explanation/background added.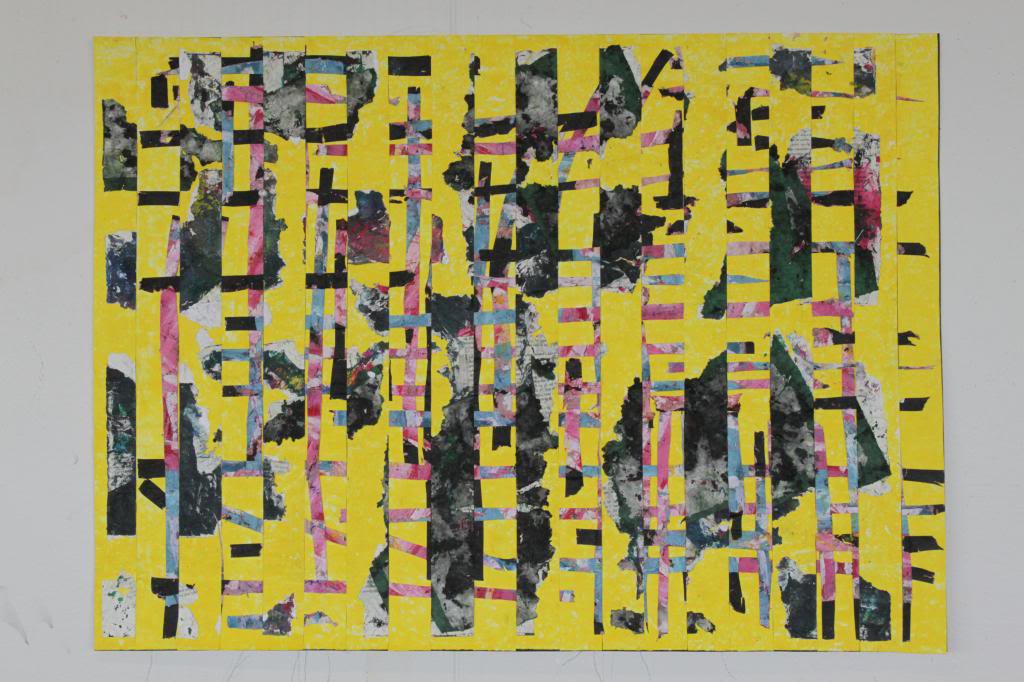 "Saṃsāra, Sweet Saṃsāra" (The trap).
Acrylics, manipulated book pages and -paper on acrylics on paper. Mounted on paper. 2013. 80x60cm.
This painting is intended to be an unpleasant viewing experience. Read on for explanation and process photos ...
Number 3 in the "Dissolving the painting"-series: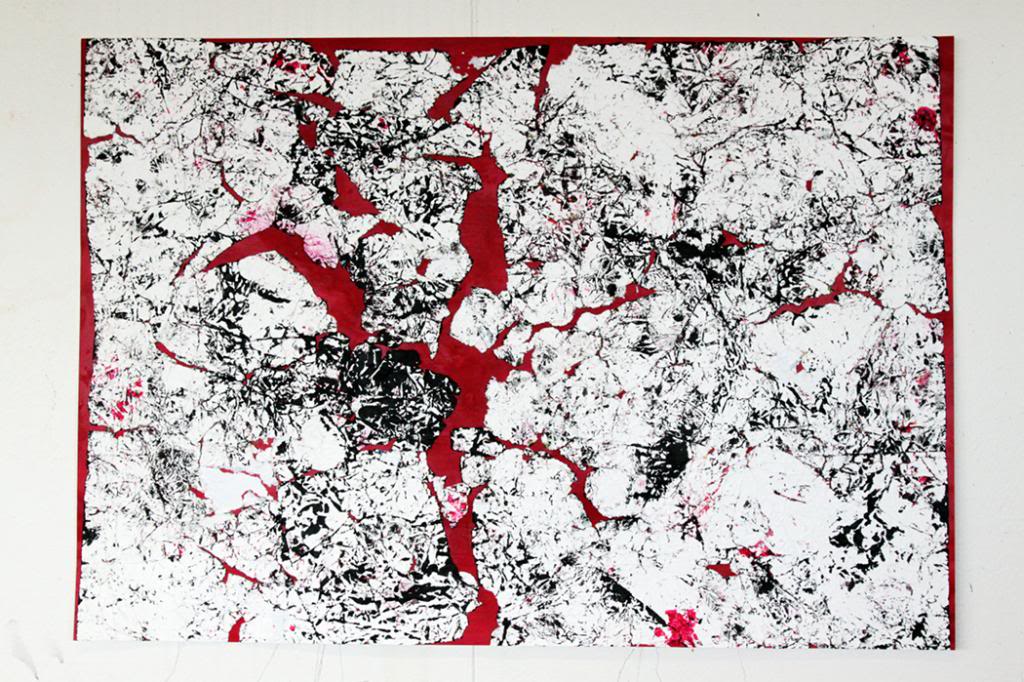 Untitled. 2013. Acrylics and paper on paper. 80x60cm.