Mixed Media. Updated 2012-02-22: New photo.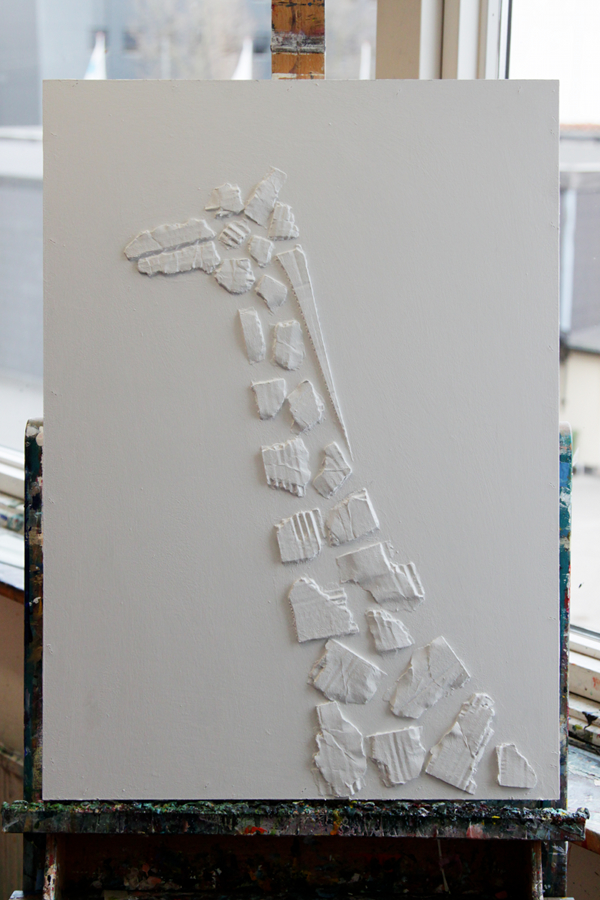 "Giraffe". 2013. Cardboard on masonite. 50x70cm.
Cardboard box, masonite board, white paint, and glue.
Here's the second study/draft for "Diptych with Black and Orange"... this time on canvas.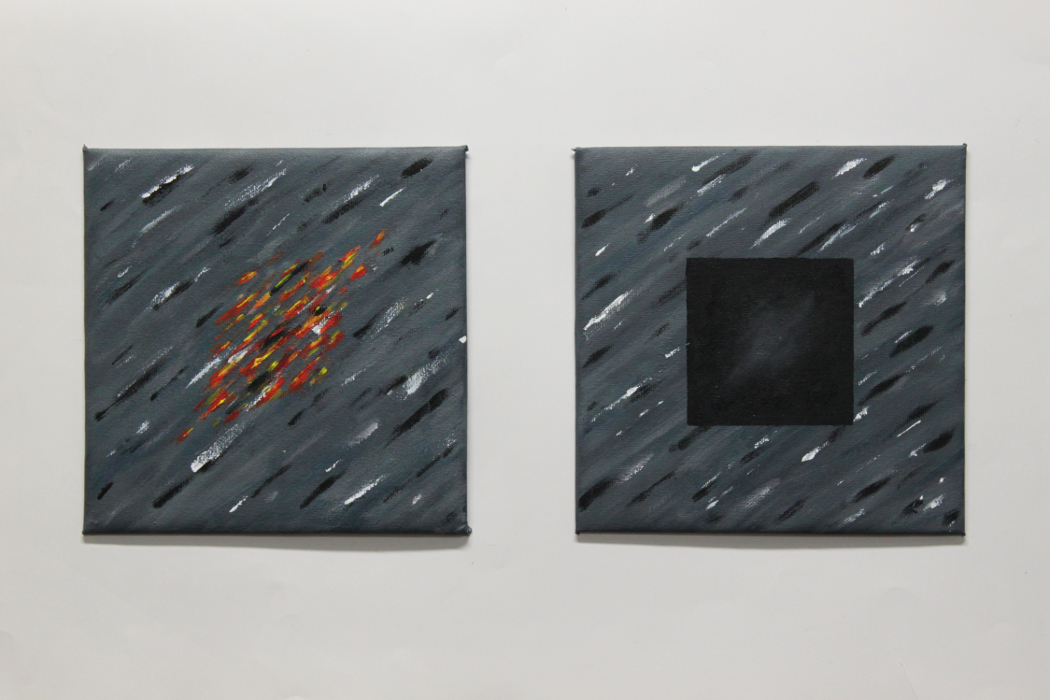 "Diptych with Black and Orange II". 2013. Acrylics on canvas. 2x 20x20cm.
Click for large version and/or read on....
A hand-colored linoleum print, printed in 2012 on paper that I hand-colored in 1986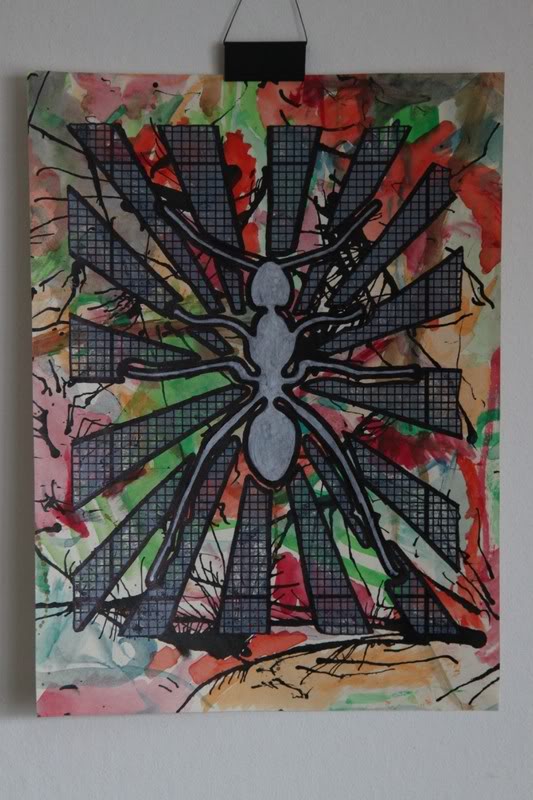 "Silver Ant". Hand colored linoleum print on hand colored paper. Unique. 2012. 18x25cm.
Drawing: I wish You a Happy New Year in 2013 with this little drawing I did last night: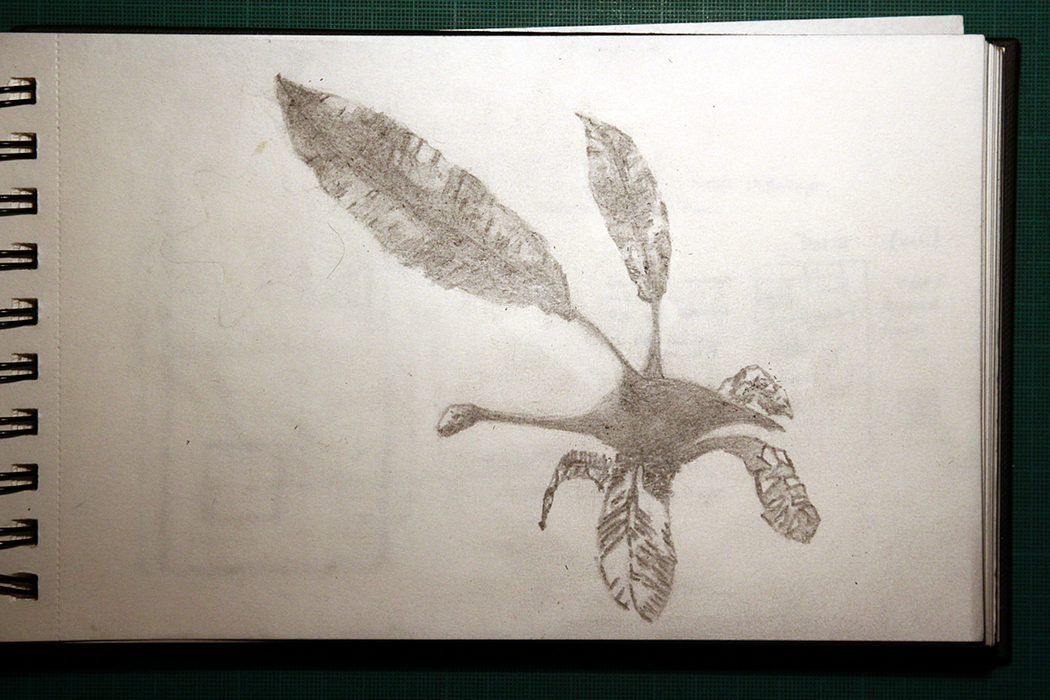 Untitled. 2012. Pencil on paper. 21,5x14 cm.
For details, click image to view in large size.
Once a year, ants fly. It's usually the same day all over the country.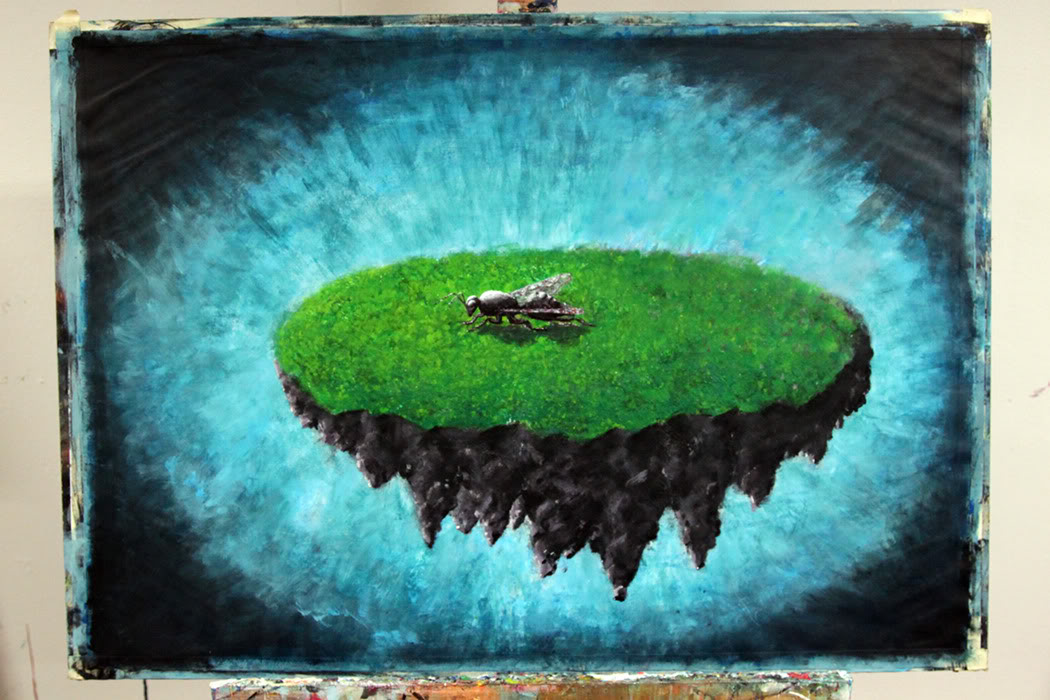 "Flying Ant Island". 2012. Acrylics on paper.79x55.5 cm.
Click for larger image and read on for story and detail shot.