Most of the paintings I do are several weeks -- if not months, or sometimes even years -- underway. So, as an experiment I have taken up a challenge; doing quick "live" portrait sketches in acrylic paint. Here, "sketches" means just that, sketches. Here are the two most recent ones: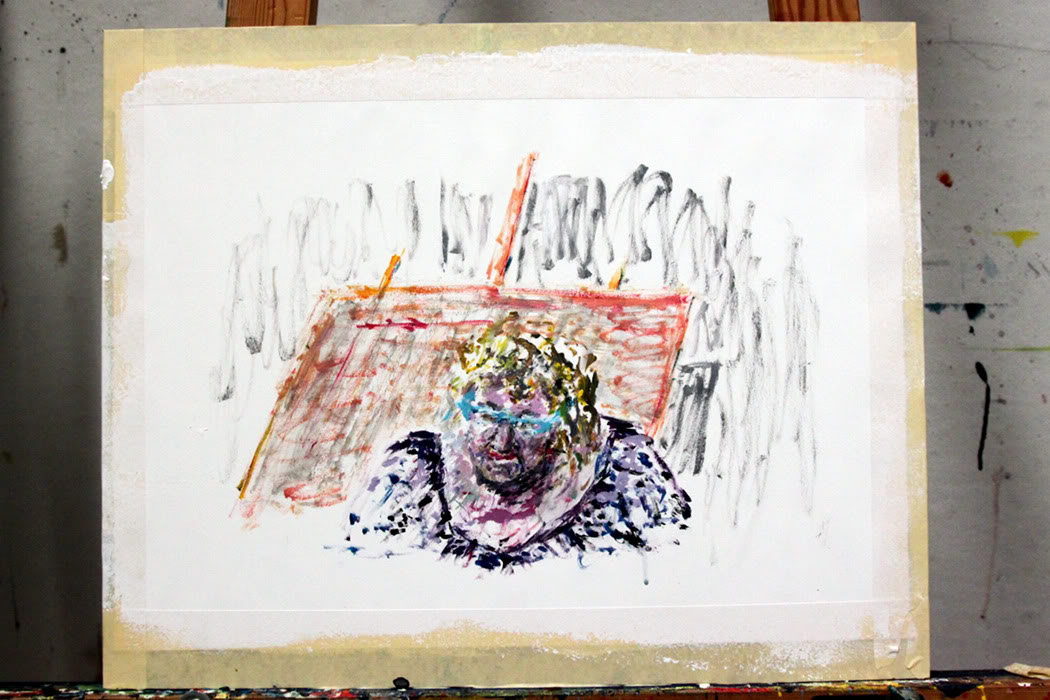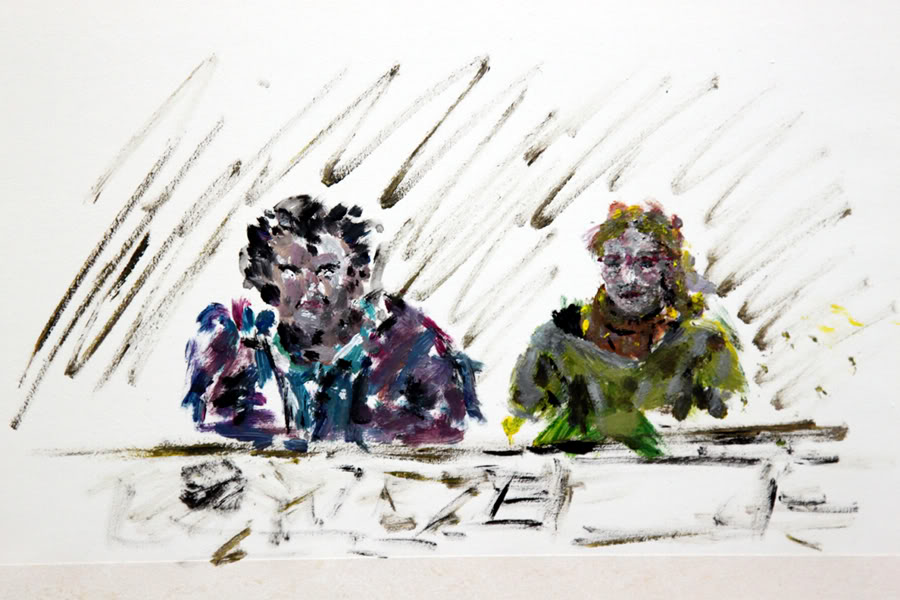 Portrait sketches. Acrylics on paper. 2012. Size around 50x40cm.
Click to see a larger size photo, or read on...
Graphics: "Star Tiles" (linoleum), version 1 to 5. There are four handmade prints on each piece of paper: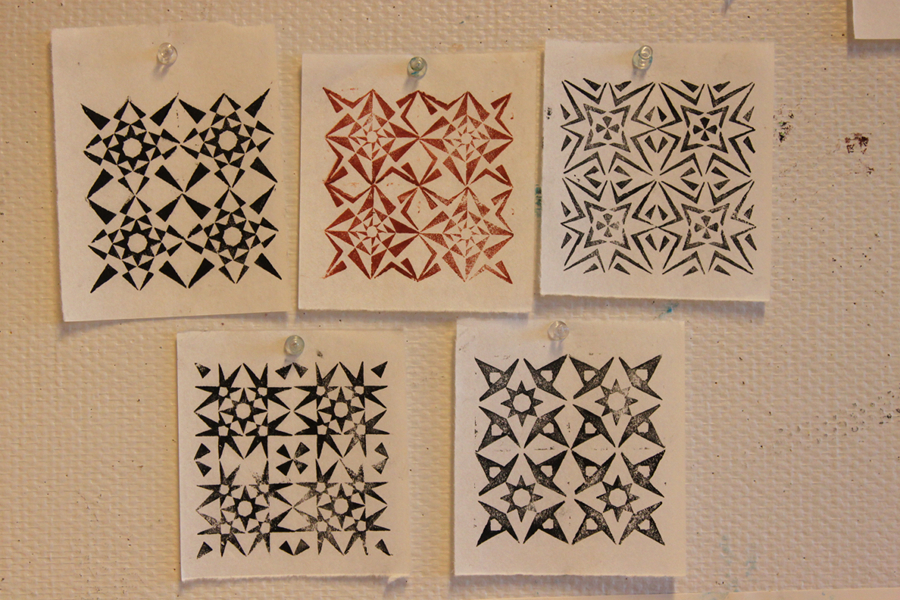 "Star Tile #1 to #5". 2012. Linoleum, 10x10 cm.
Each Star Tile measures 5x5cm and all of them are constructed from the same basic gridlines.
A little something from the "crafts" department: Paper binders decorated with different hand printed star tile patterns (Click to see large size photos):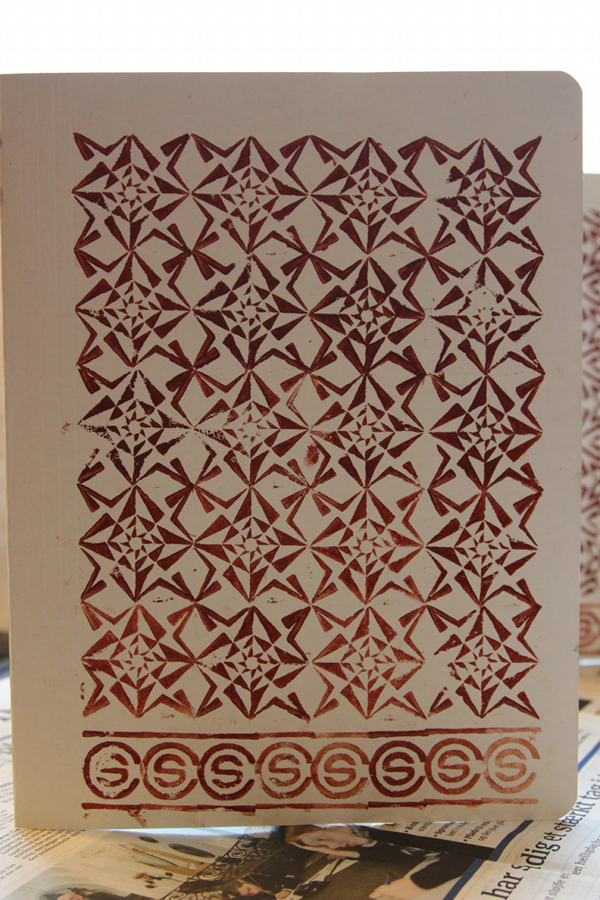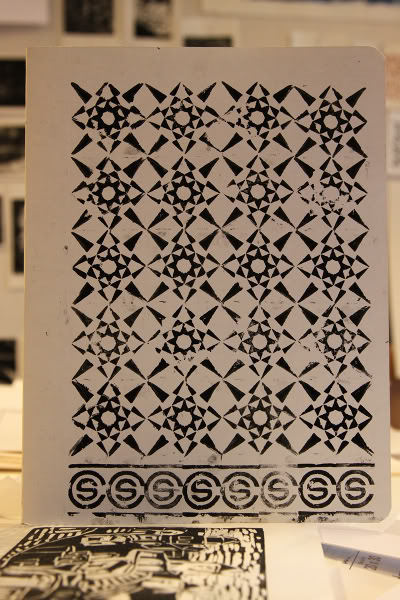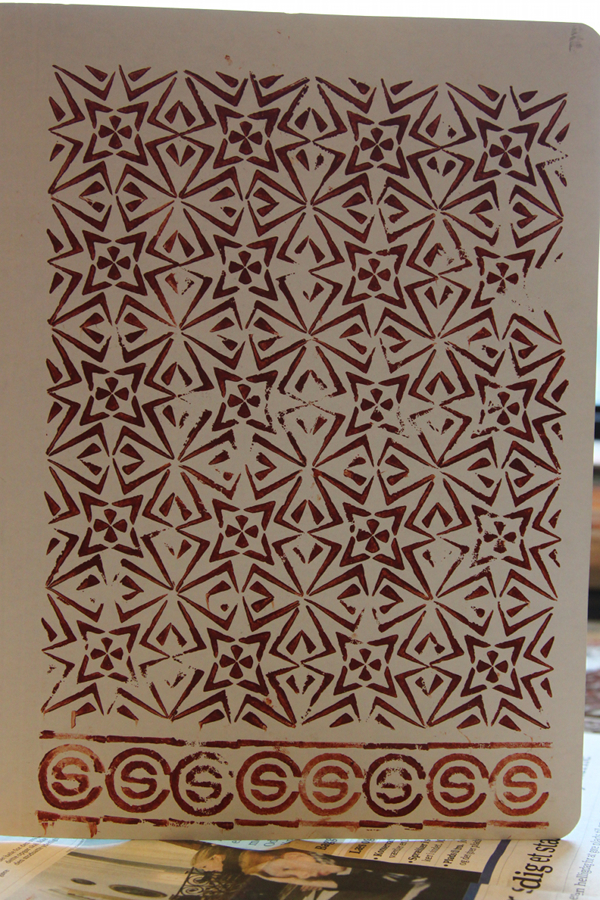 Paper binders with linoleum prints. 2012. Size A4.
Each binder has 28 separate linoleum prints on it, even though it may look like one big print.
Graphics: Just finished this linoleum print. Click to see large(r) size: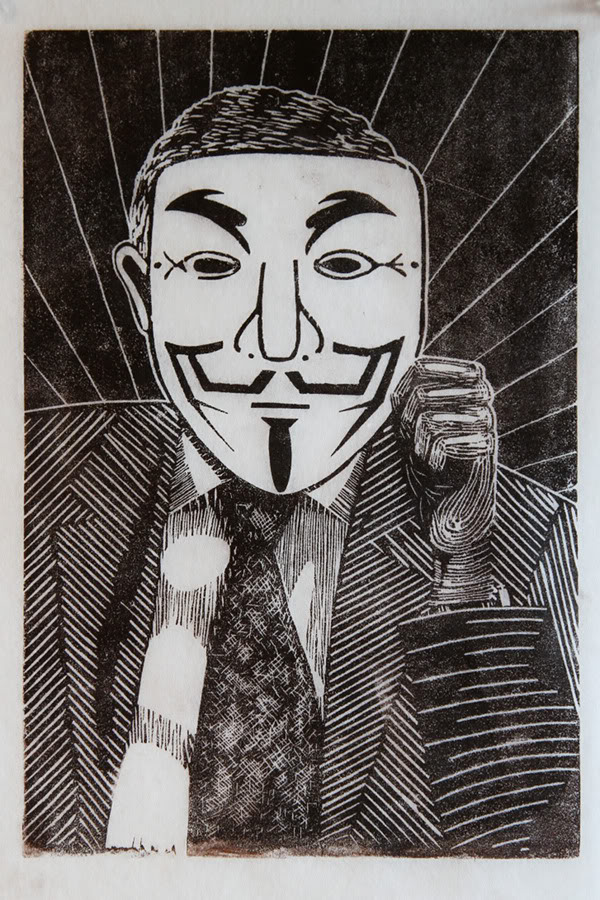 "Person With Mask". 2012. Linoleum, 21x30cm (A4).
The colour is very dark umber, not black - read on for the story...
Graphics: With the discovery of the two 27 year old linoleum prints I also discovered a set of three dry point prints from the same year.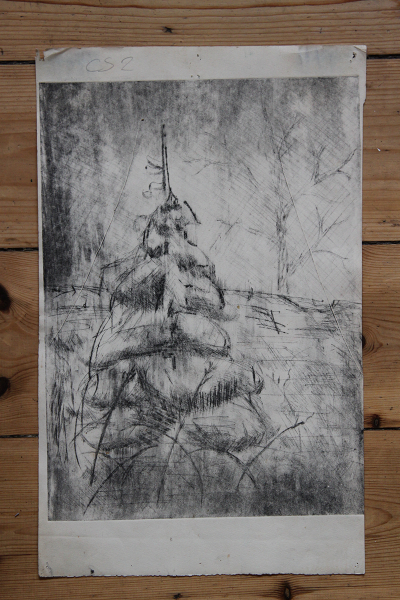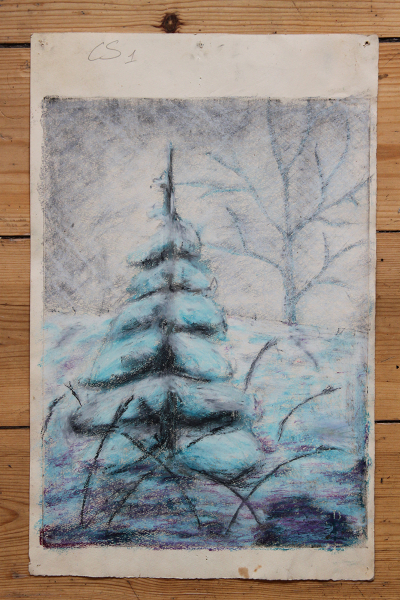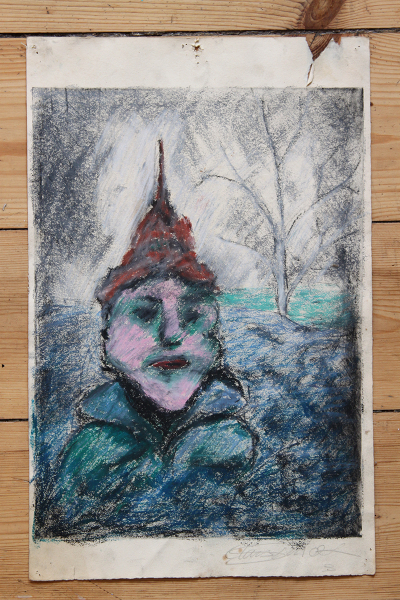 Three winter scenes. 1985. Dry point. Two are hand coloured. 24x33cm
The leftmost one is print only, while the two others are hand coloured using pastel crayons. Click photos to view large size.