Once a year, ants fly. It's usually the same day all over the country.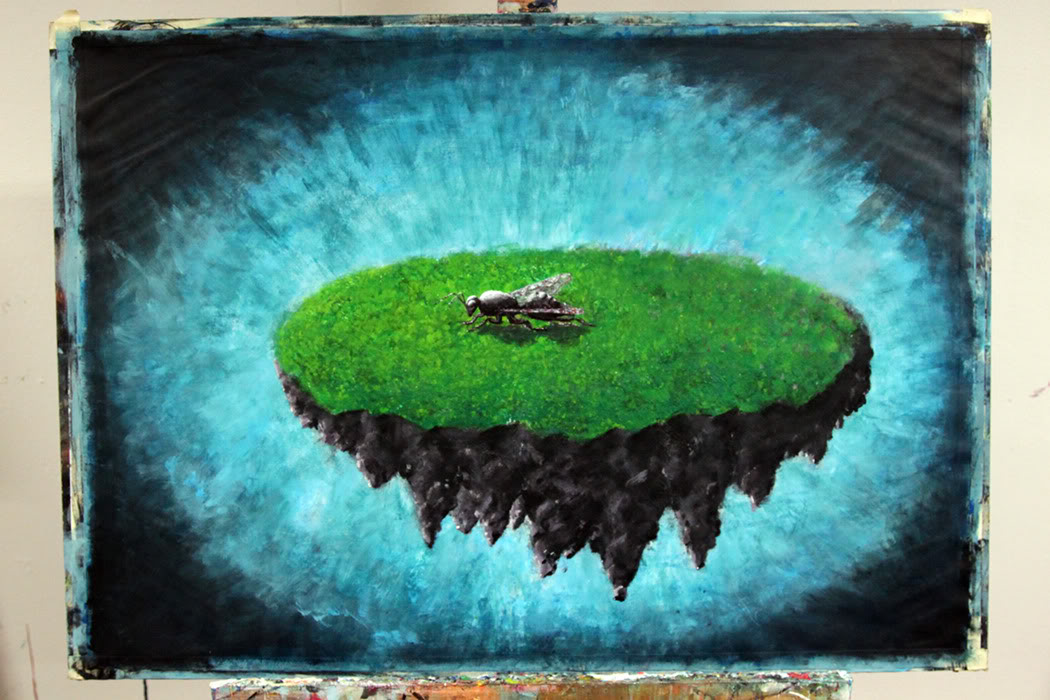 "Flying Ant Island". 2012. Acrylics on paper.79x55.5 cm.
Click for larger image and read on for story and detail shot.
Two miniature linoleum prints, technically difficult to cut. Each board measures only 5x5cm, so most lines are 1 mm thick, or less.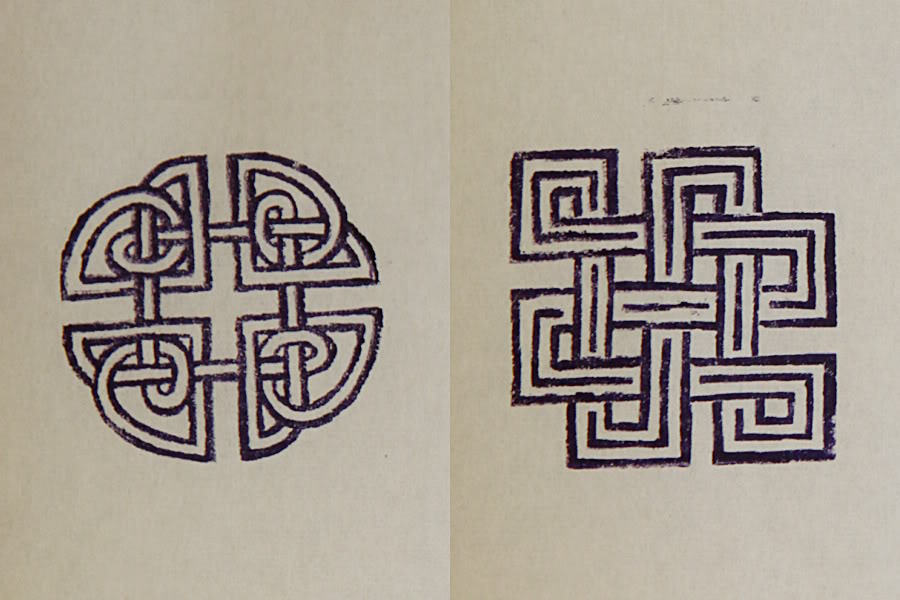 Endless Knot I & II. Linoleum print. 2012. Size 5x5cm.
While I'm responsible for the cutting and printing I can't take credit for the designs as they are apparently more than 1000 years old.
Read on for more prints (patterns with these two), and the story.
These prints are very different from the others I've posted. They're also a little dark, which is due to the technique used...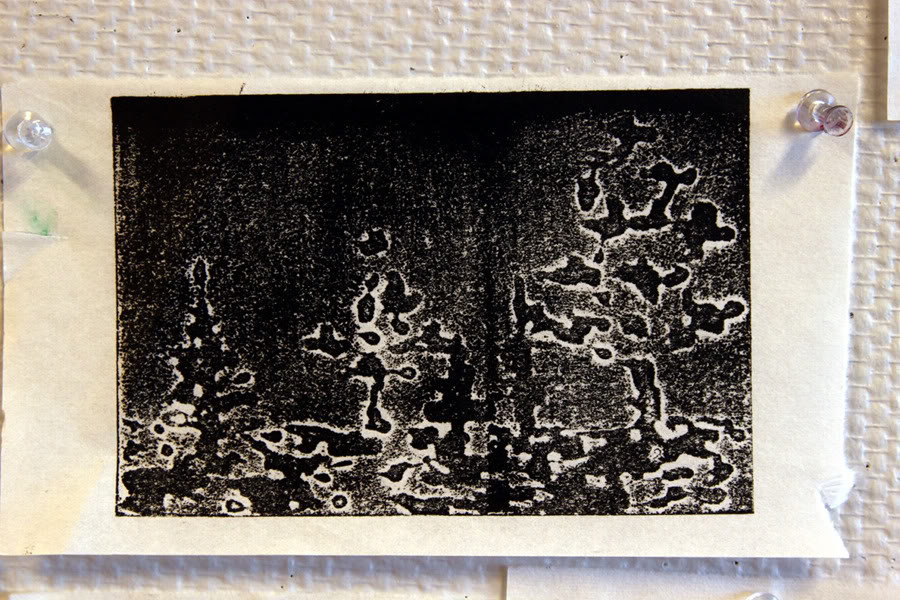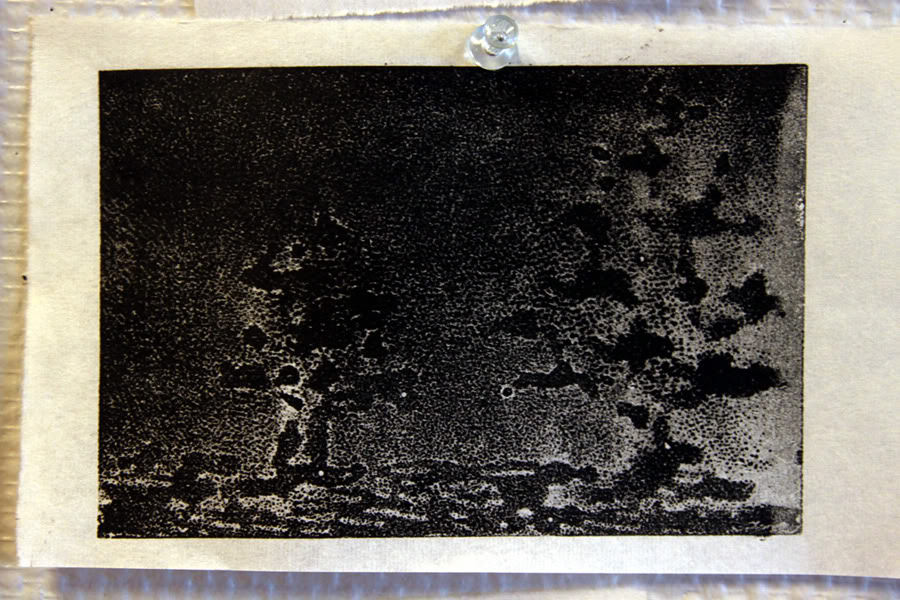 Trees In Black I & II. Glue on linoleum, printed. 2012. Size around 15x10cm.
Click for larger photos, or read on for the story...
Most of the paintings I do are several weeks -- if not months, or sometimes even years -- underway. So, as an experiment I have taken up a challenge; doing quick "live" portrait sketches in acrylic paint. Here, "sketches" means just that, sketches. Here are the two most recent ones: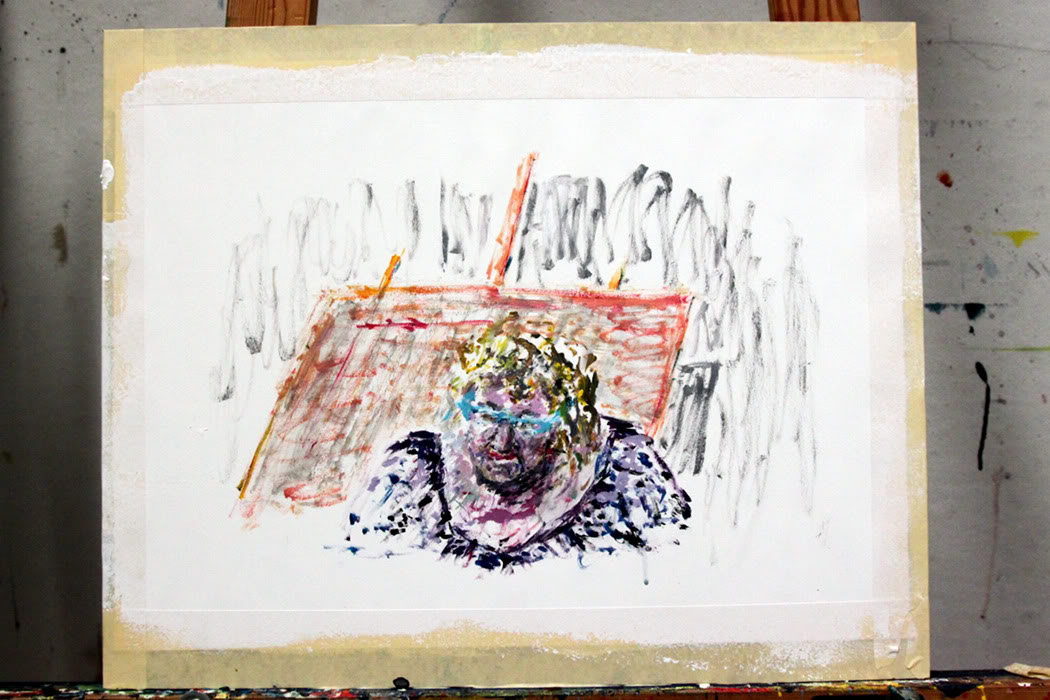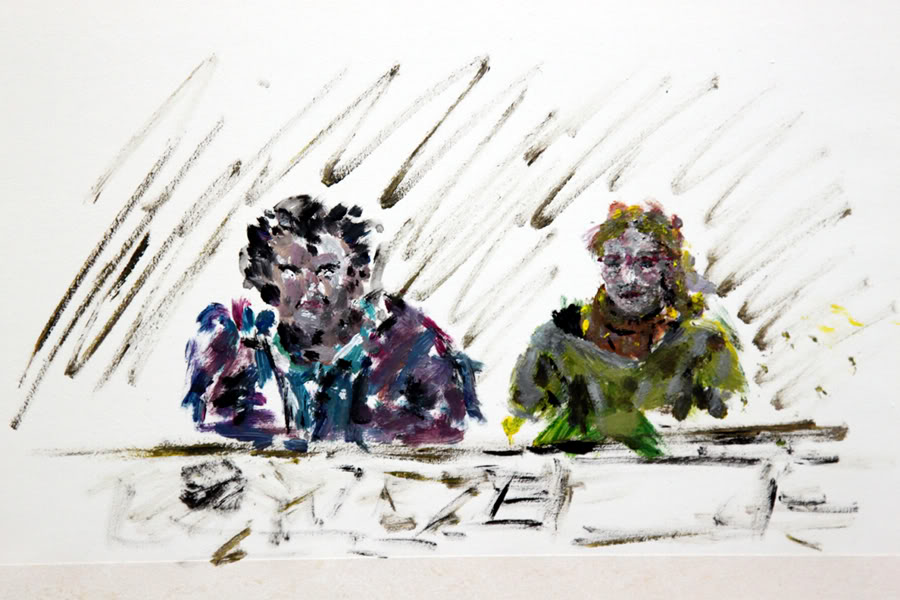 Portrait sketches. Acrylics on paper. 2012. Size around 50x40cm.
Click to see a larger size photo, or read on...
Graphics: "Star Tiles" (linoleum), version 1 to 5. There are four handmade prints on each piece of paper: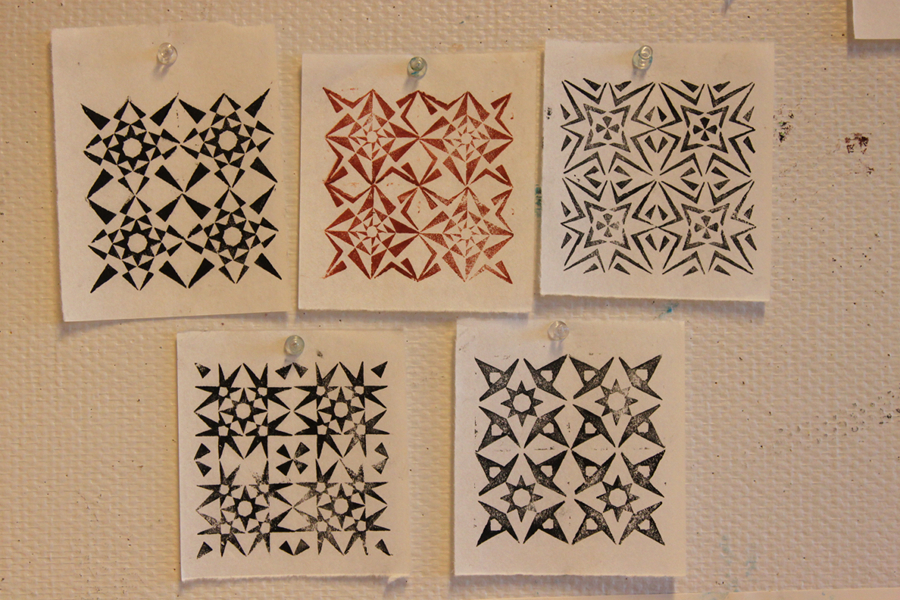 "Star Tile #1 to #5". 2012. Linoleum, 10x10 cm.
Each Star Tile measures 5x5cm and all of them are constructed from the same basic gridlines.