Known to some readers by the working title "Urban Shapes", my first "real" painting of 2013 was finished today: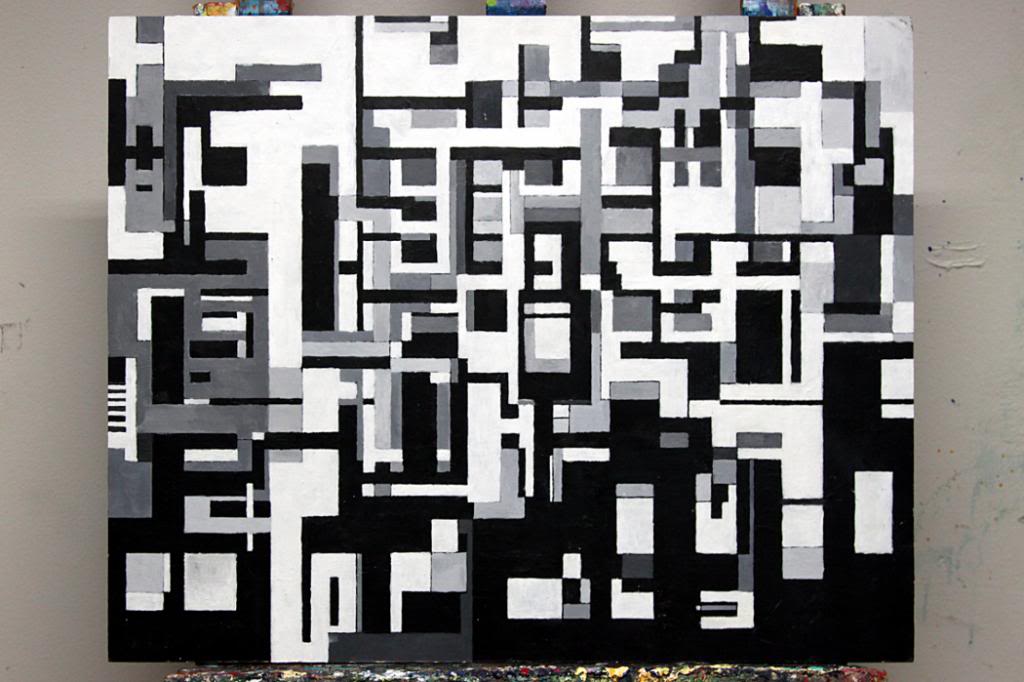 "I Walk The Streets At Night (With A Cat In A Bag)". 2013. Acrylics on masonite. 75x60 cm.
Please click the image to see a larger version.
Updated 2013-02-22: Another one from the "Dissolving the painting"-series.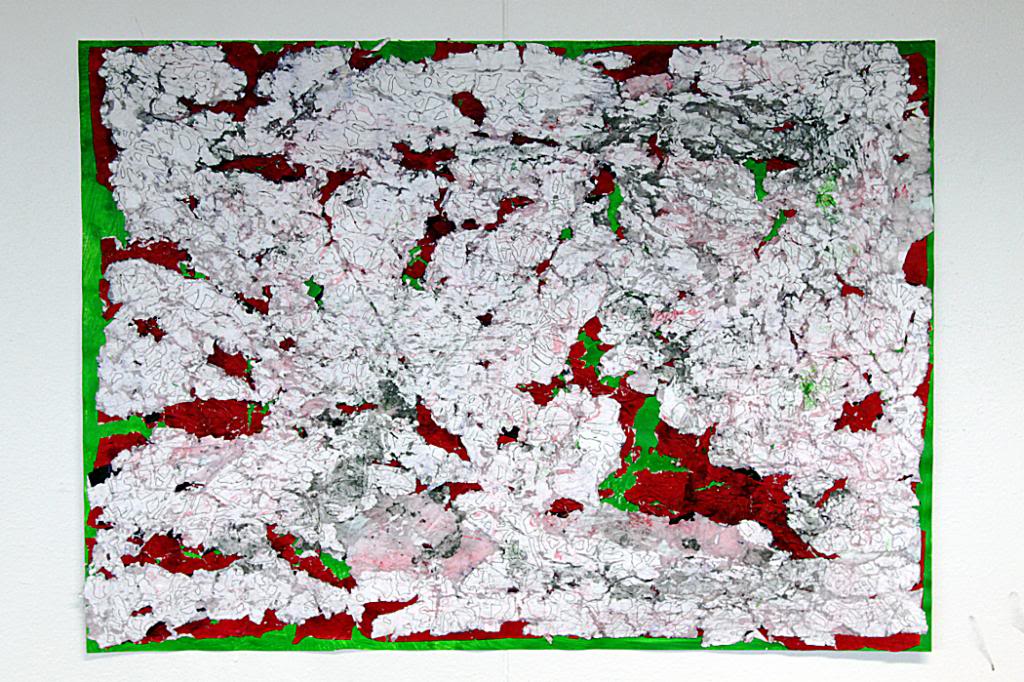 Untitled. 2013. Acrylics, ink, permanent marker, and paper on paper. 80x60cm.
This one is composed of three layers of paper - read on...
Graphics: New linoleum pattern work: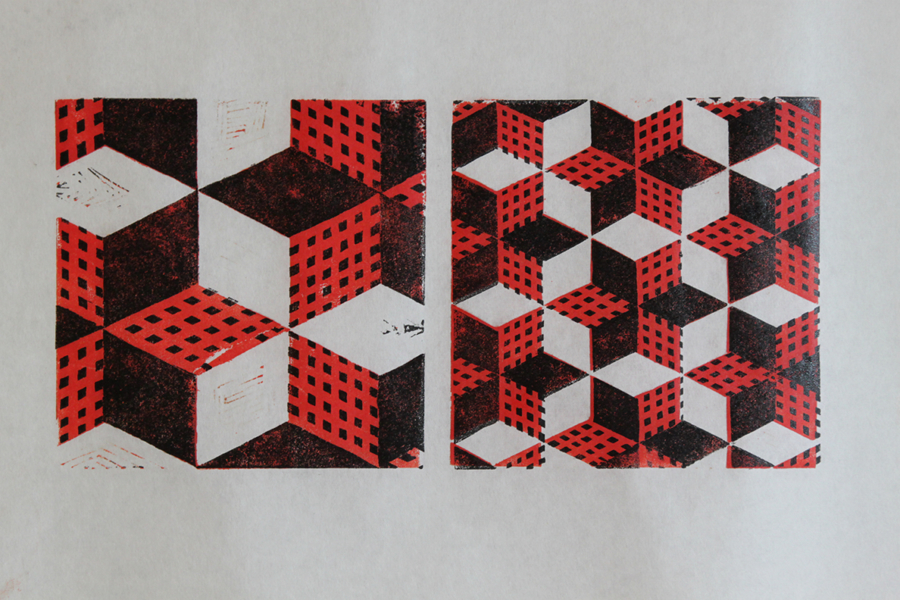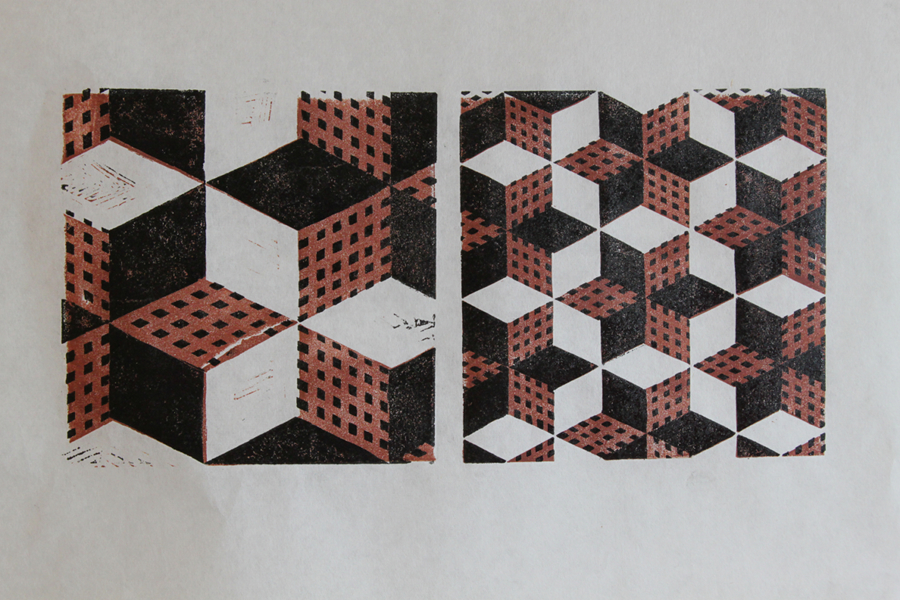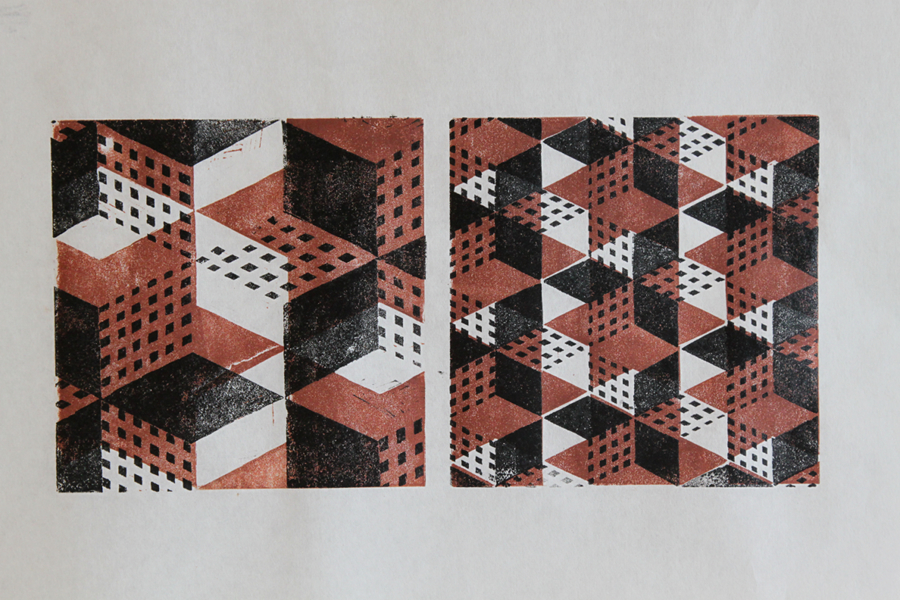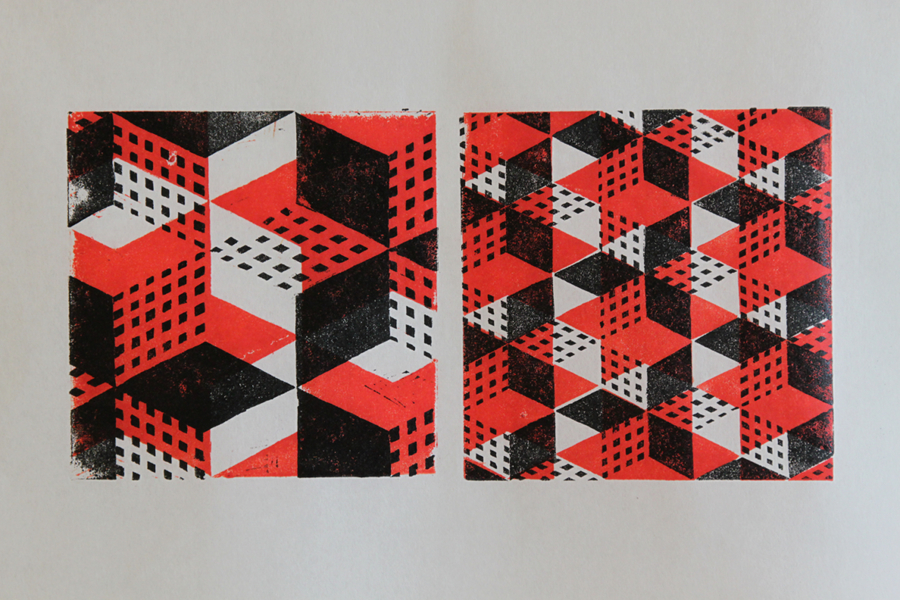 (2x) "Pattern Diptych, Untitled". 2013. Linoleum. 4x 15x15cm.
Click small images to see large size
Mixed Media. Updated 2012-02-22: New photo.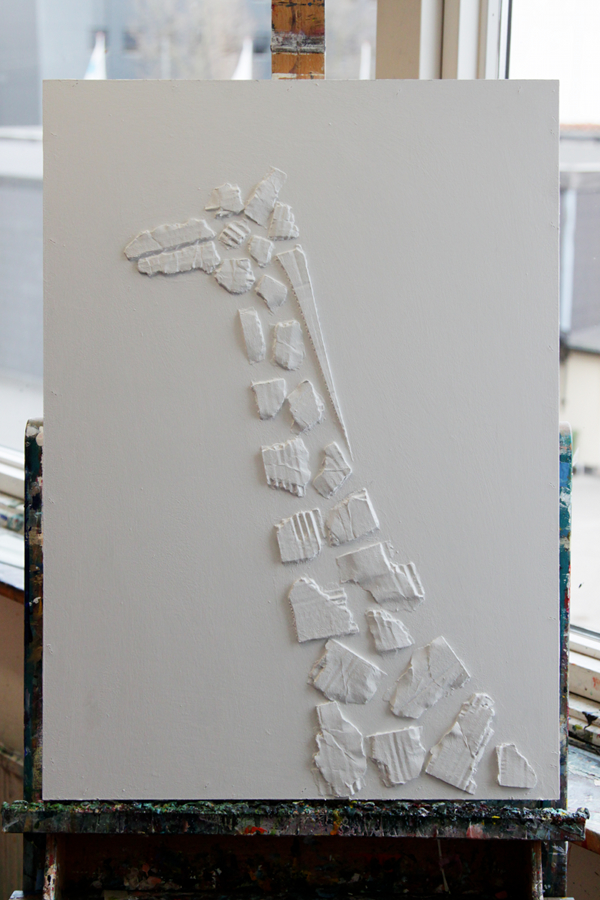 "Giraffe". 2013. Cardboard on masonite. 50x70cm.
Cardboard box, masonite board, white paint, and glue.
Here's the second study/draft for "Diptych with Black and Orange"... this time on canvas.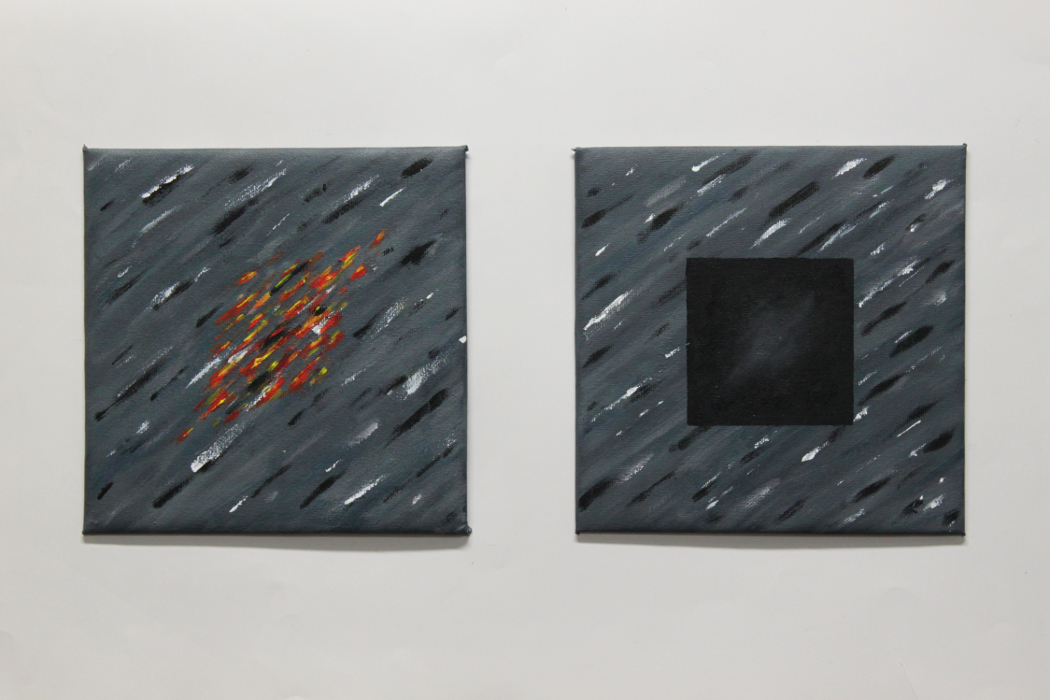 "Diptych with Black and Orange II". 2013. Acrylics on canvas. 2x 20x20cm.
Click for large version and/or read on....