Painting (woven):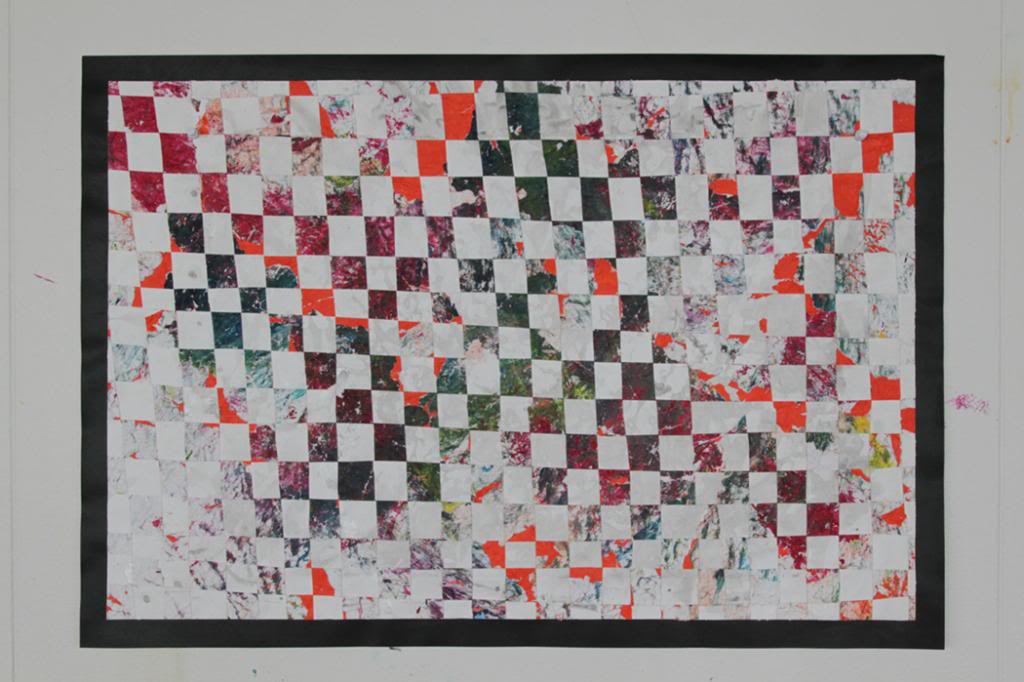 Untitled. 2013. Acrylics, ink, and paper on paper (interwoven with paper). 80x60cm.
Click for larger size, or read on...
Known to some readers by the working title "Urban Shapes", my first "real" painting of 2013 was finished today: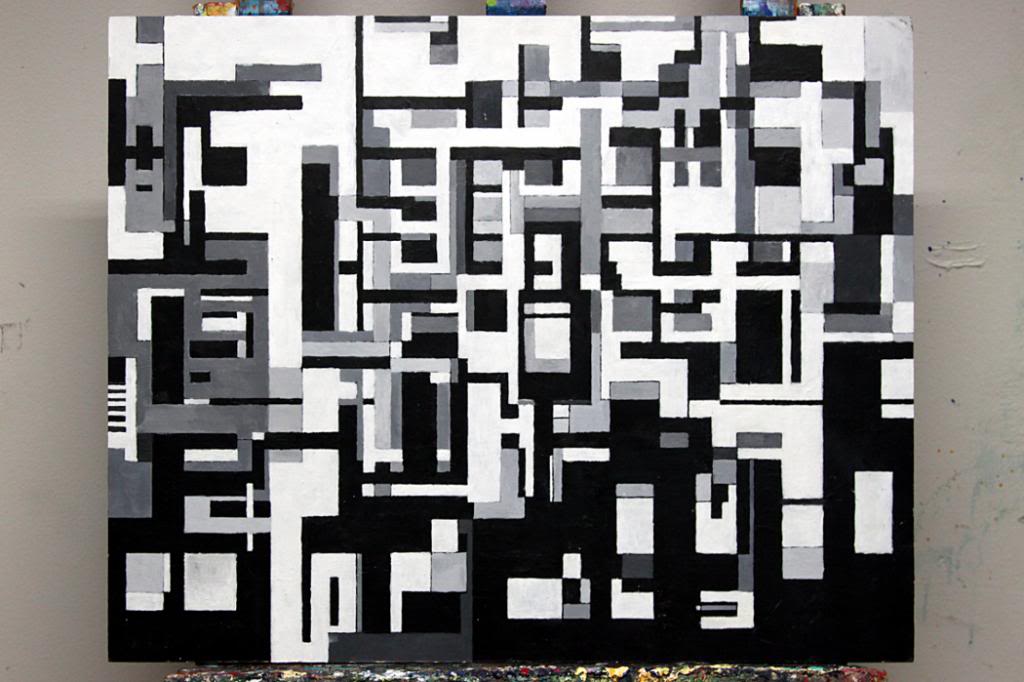 "I Walk The Streets At Night (With A Cat In A Bag)". 2013. Acrylics on masonite. 75x60 cm.
Please click the image to see a larger version.
Updated 2013-02-22: Another one from the "Dissolving the painting"-series.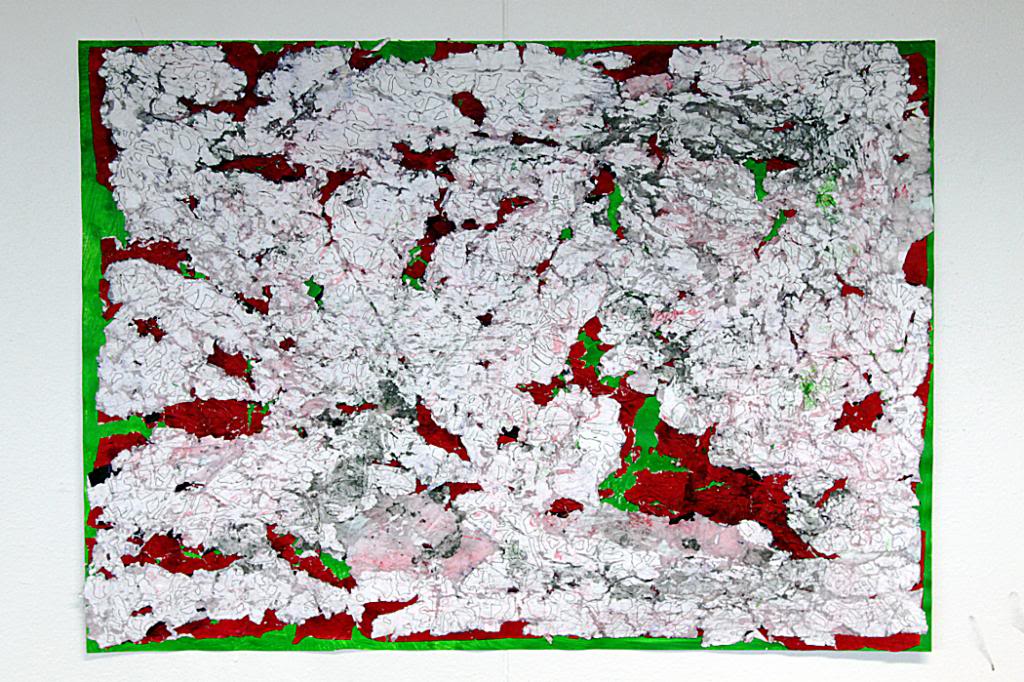 Untitled. 2013. Acrylics, ink, permanent marker, and paper on paper. 80x60cm.
This one is composed of three layers of paper - read on...
Graphics: New linoleum pattern work: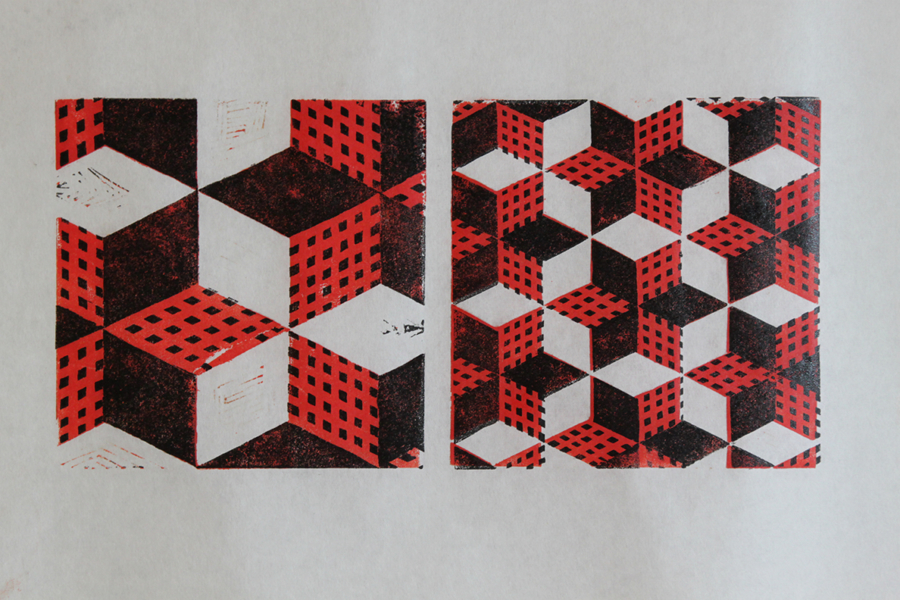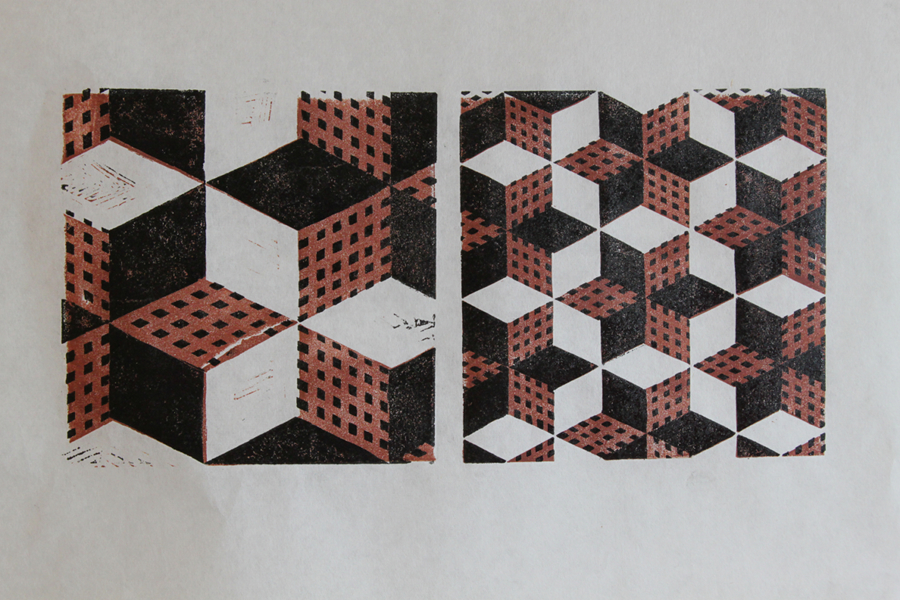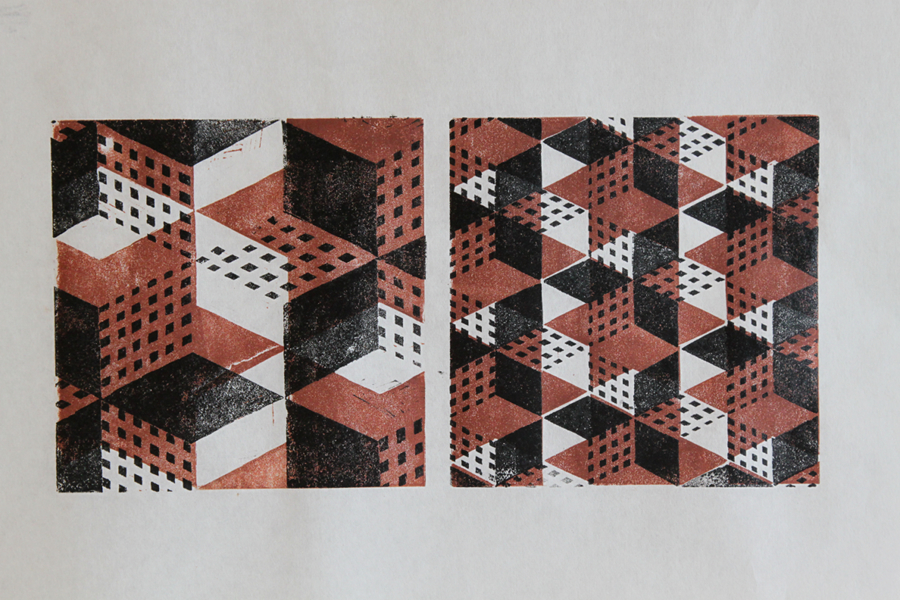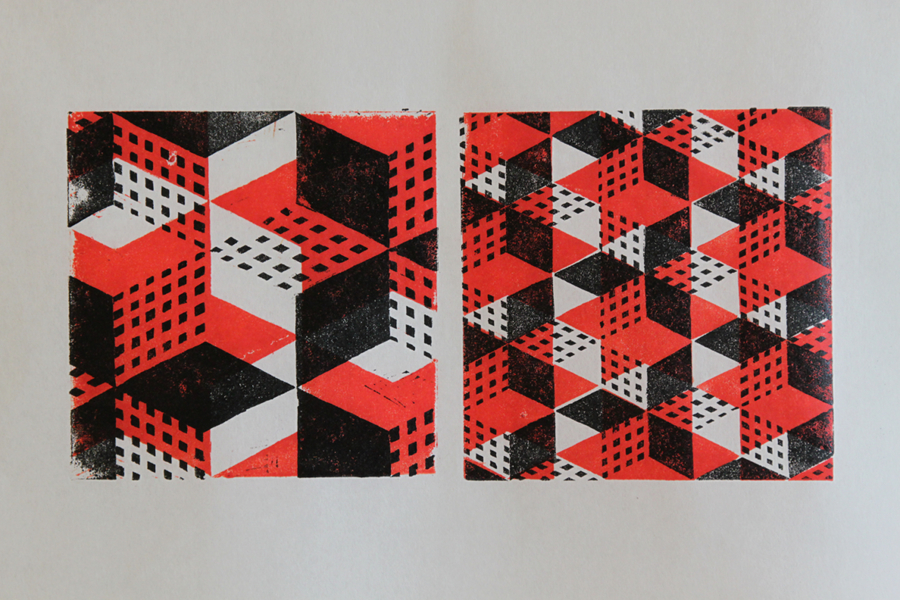 (2x) "Pattern Diptych, Untitled". 2013. Linoleum. 4x 15x15cm.
Click small images to see large size
Mixed Media. Updated 2012-02-22: New photo.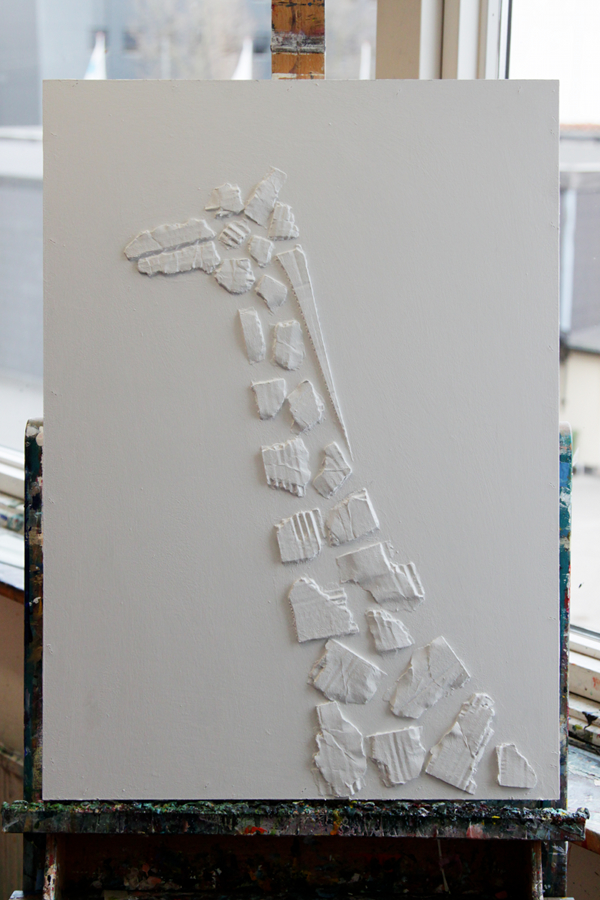 "Giraffe". 2013. Cardboard on masonite. 50x70cm.
Cardboard box, masonite board, white paint, and glue.