Graphics: A recent wood carving: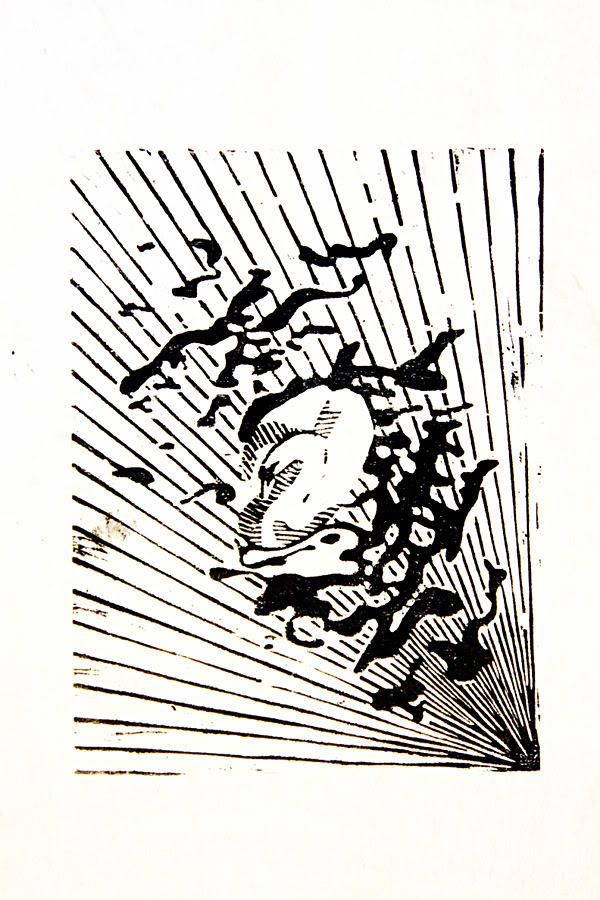 "Swan". Woodcut, 2011. 16x20 cm.
Graphics/linoleum: "Woman with dog".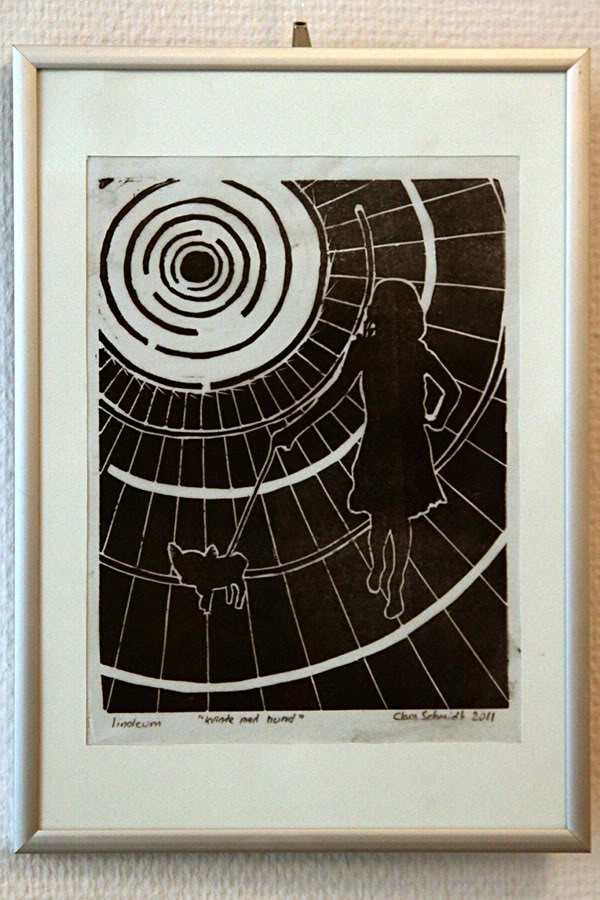 "Woman with dog". 2011. Linoleum. 15x20cm
Click the photo to see it in larger size.
Scene from an underground Copenhagen jazz club.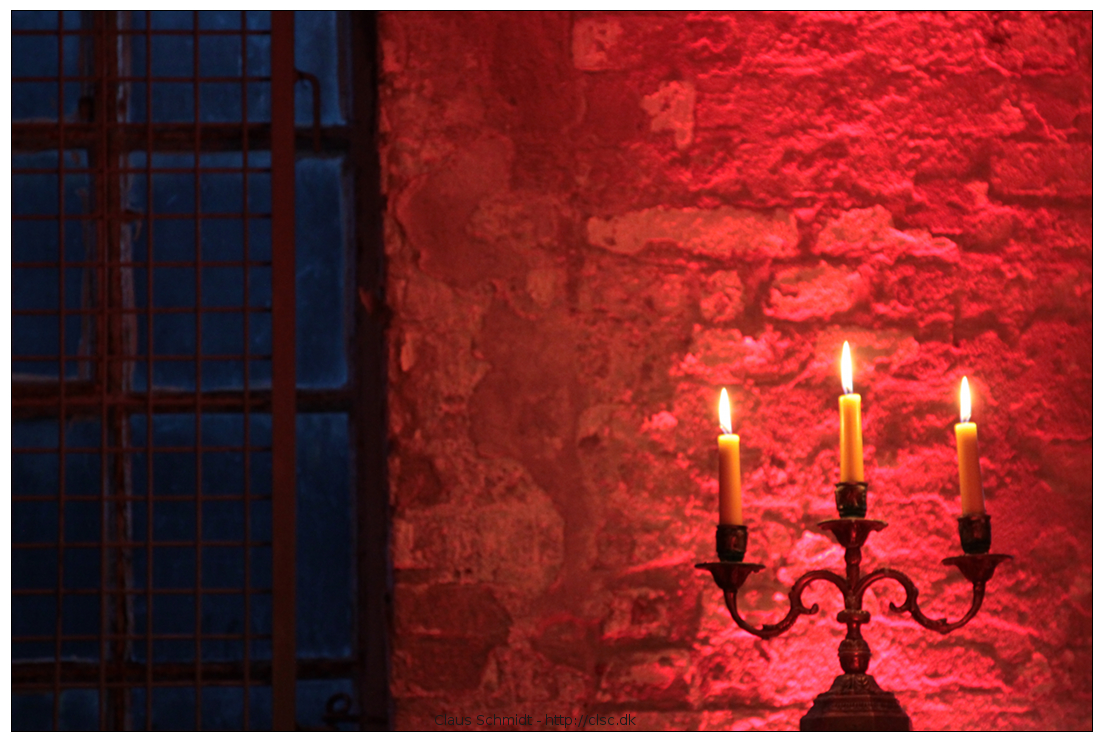 "Red, Yellow, Blue". Photo. Copenhagen, 2011.
Painting: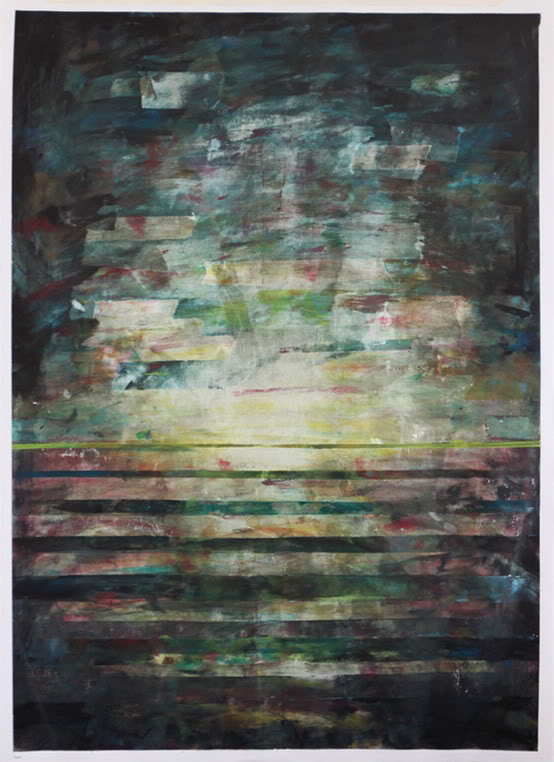 "Sunrise", 2011. Acrylics on paper, 58x84cm.
Painted with sponge, using 4 layers of masking tape. No tequila added.
Some prints from recent linoleum cuts: These were done as a technical exercise, so the ghost scene and the ant were done mostly for the process, not for the final result. However, both turned out interesting, I think. Here are some pictures: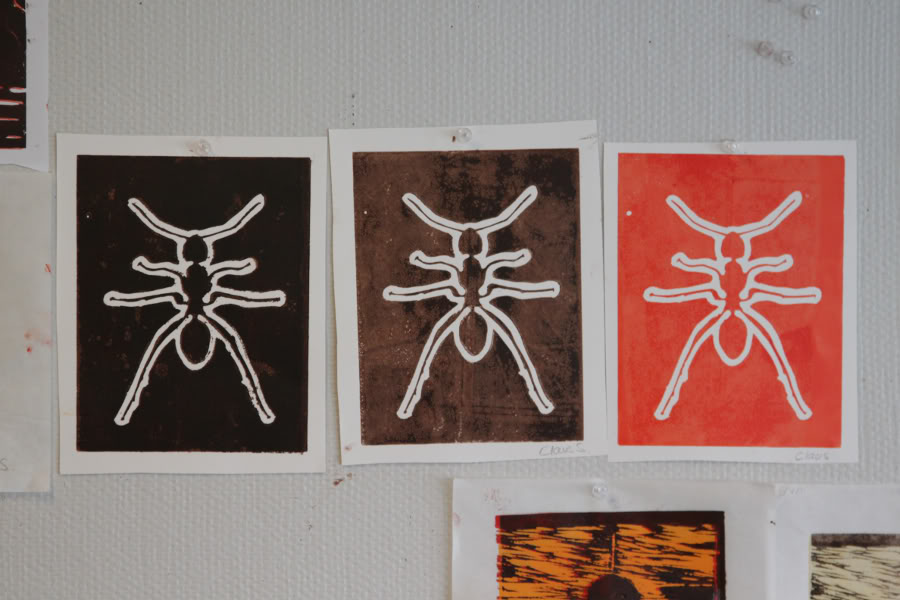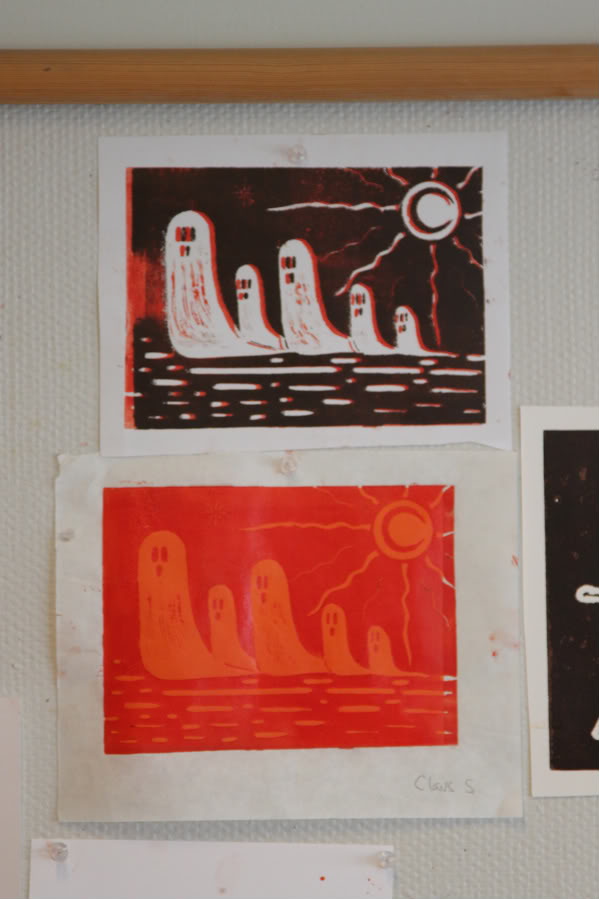 Linoleum test prints. Click for bigger size.
More, and larger, pictures below