Recently, this old (1984-ish) paper cut of mine was re-discovered: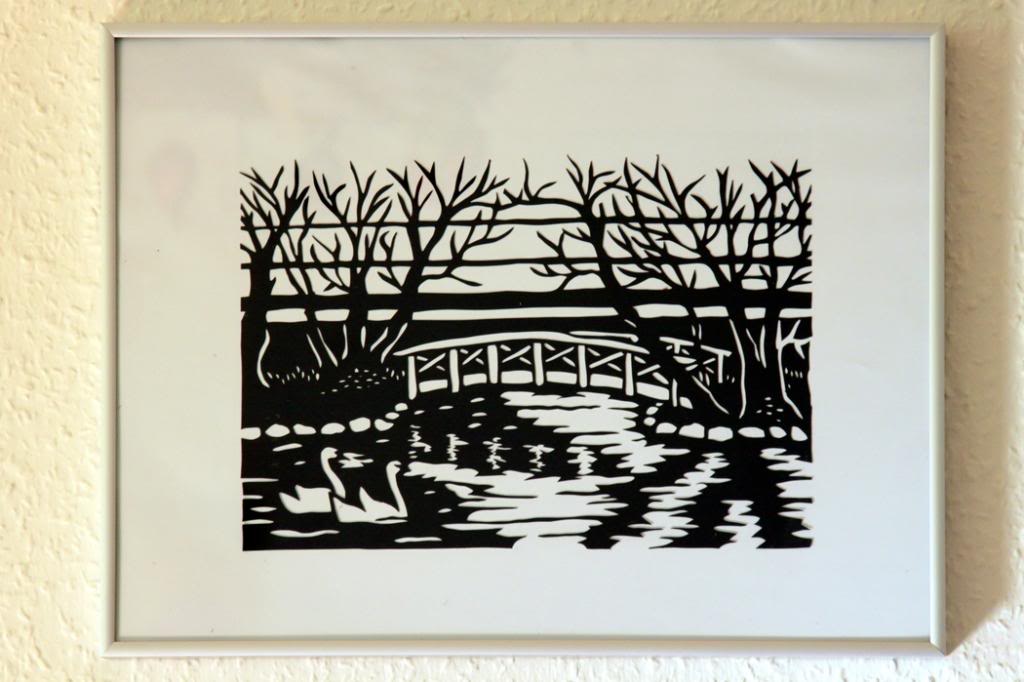 Untitled. Around 1984-5. Paper cut, black paper. 30x21 cm.
I don't remember exactly when it was made, but I assume it's from around 1984-ish.
Drawing has been a life-long pastime of mine, however I haven't really published much (if any) of my drawing on this home page. So, here's a portrait drawing I did a few months ago.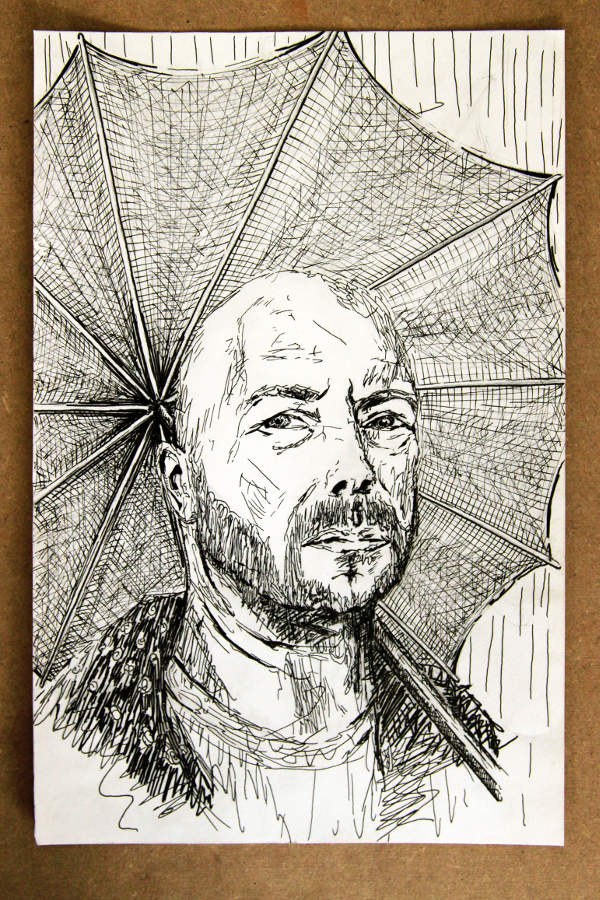 Untitled. 2013. Permanent marker on paper.
Here, 26 years later I have sliced up six small photos, and interwoven them: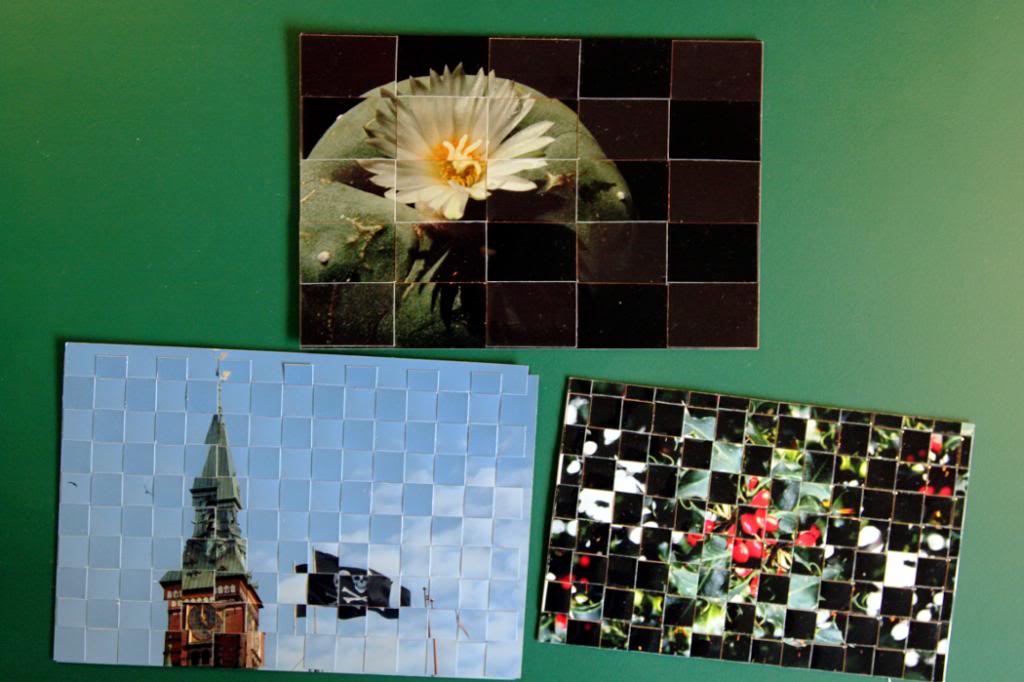 Untitled. 2013. Woven photographic paper. 2x 15x10cm, 14x9cm.
On-going for the past 26 years so far, I started this evolving (or "developing", as it is) piece up sometime in 1987.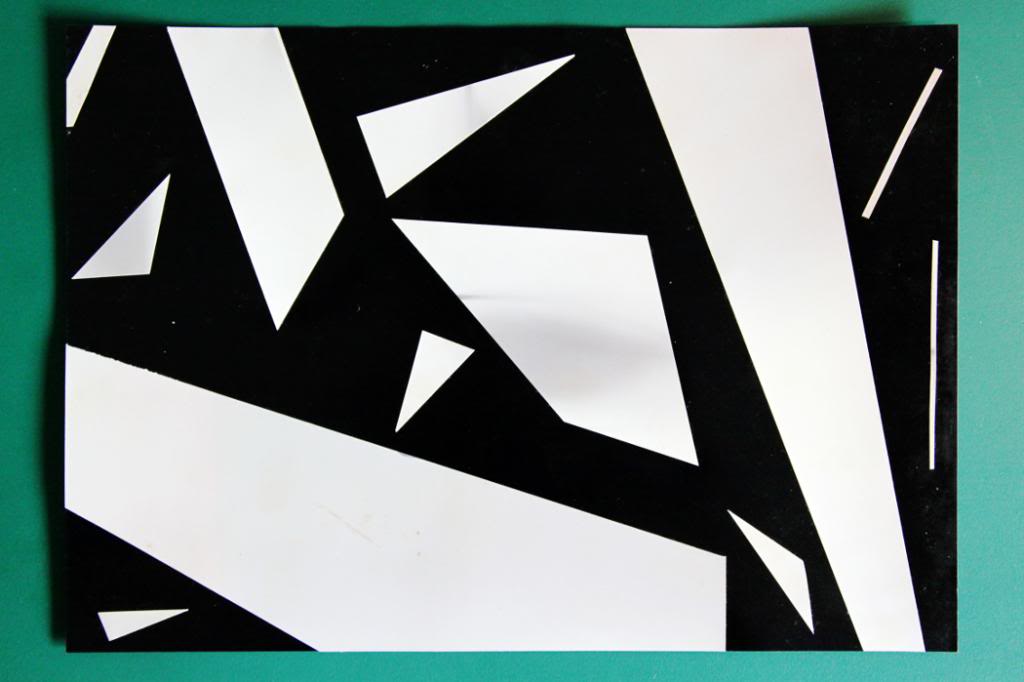 "Shattered memories". 1987-ongoing. Un-developed photographic paper. 30x20cm.
Two pieces of photograpcic paper with different exposure, glued onto each other. One is already fully developed, hence black. The other is slowly turning black.
Graphics: Here's a small series of "endless knots", or "good luck knots", cut in linoleum: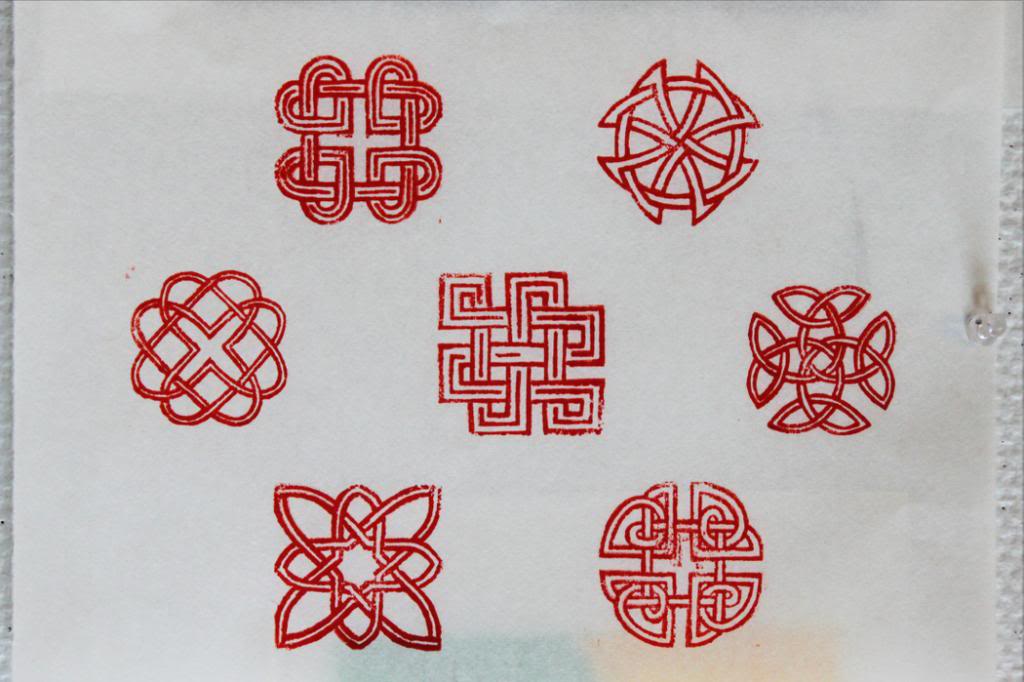 Untitled. 2013. Linoleum. (7x) 5x5cm.
As for the origin(s)/inspiration; one is Tibetan, one is Arab-inspired, the rest just inspired.