Mixed media: Wood carving. Update of earlier post: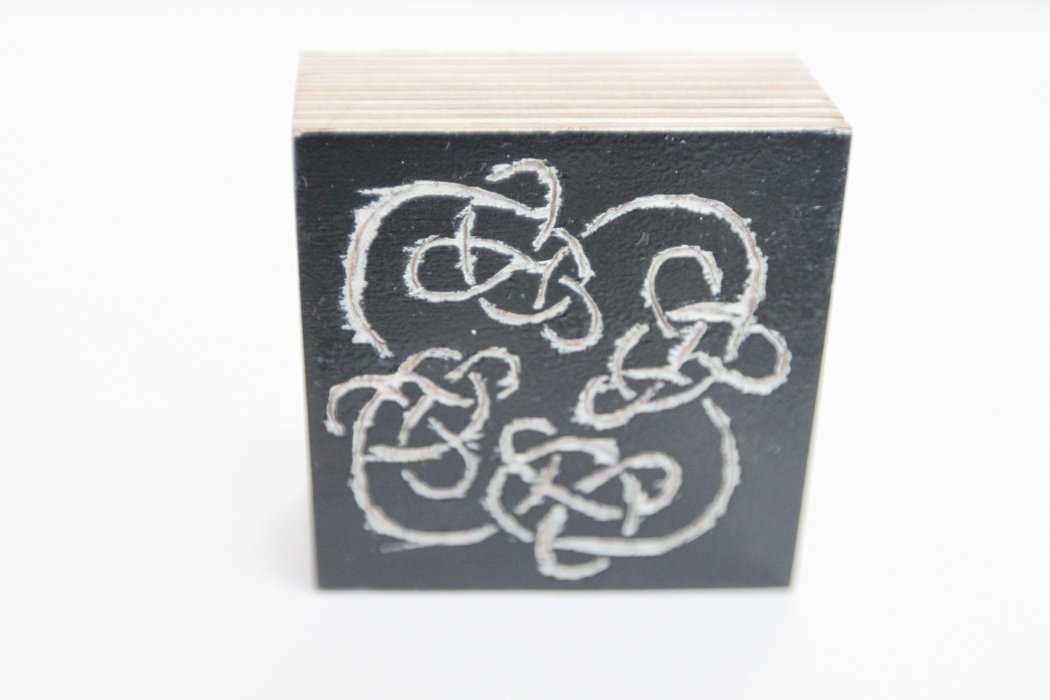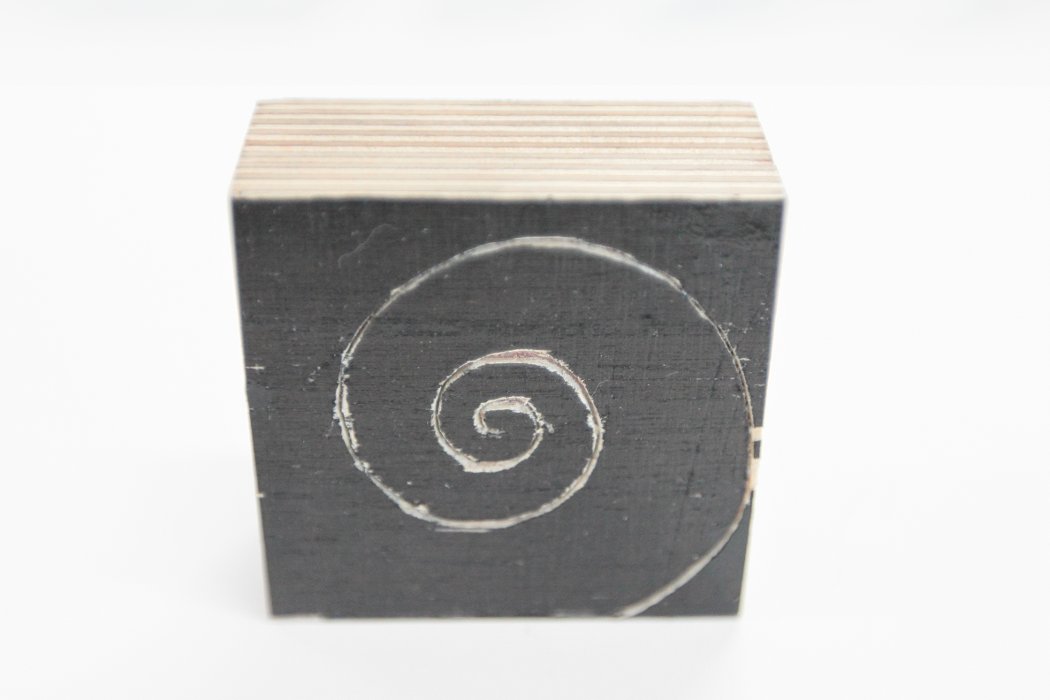 Untitled (knot and spiral on opposite sides).
Wood carving w/paint applied, plywood. 2018. ~7x7x2cm
Painting/drawing: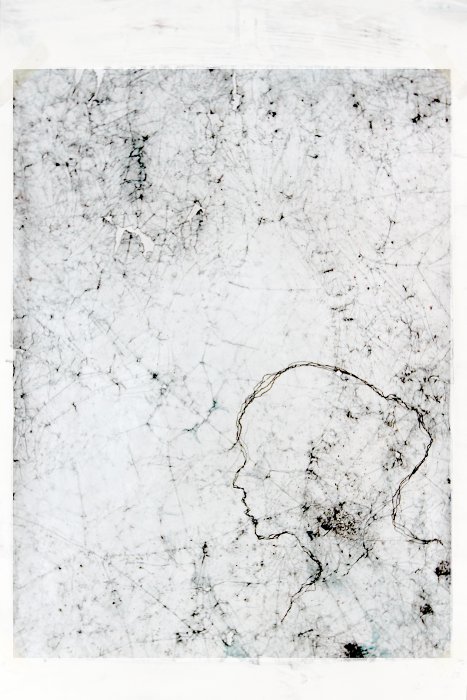 Untitled.
Acrylics, ink, and permanent marker on manipulated paper. 2018. Around DIN A3 size
Painting, abstract/concrete (WIP): Process photo: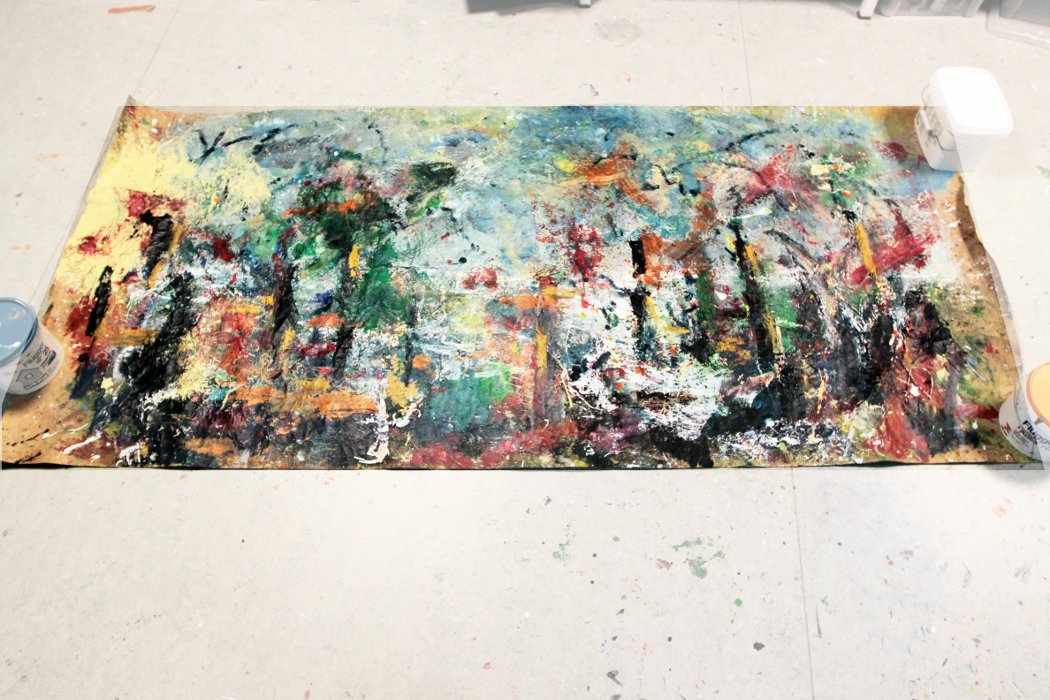 Untitled (WIP). Acrylics, coffee, paper strips, ink on manipulated heavy paper. 2017- (wip). 240x120 cm
Click image for large size, or read on for photo of the previous state.
Graphics, relief/linoleum: This pattern is older than 4,000 years: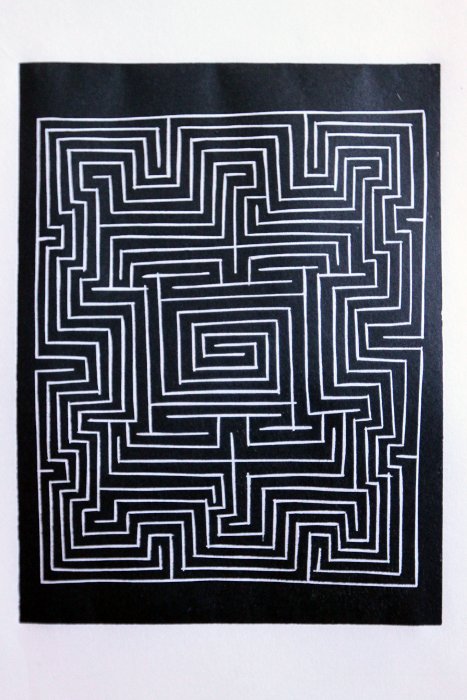 (Reconstruction of MS 3194: The world's oldest dateable labyrinth illustration).
Linoleum. 2018. 14,8x21,0 cm (DIN A5 size)
For some, this is so much more than a labyrinth, maze, or toy. Read on for information, and a photo of the original ...
Mixed: Painting/drawing (paraphrase):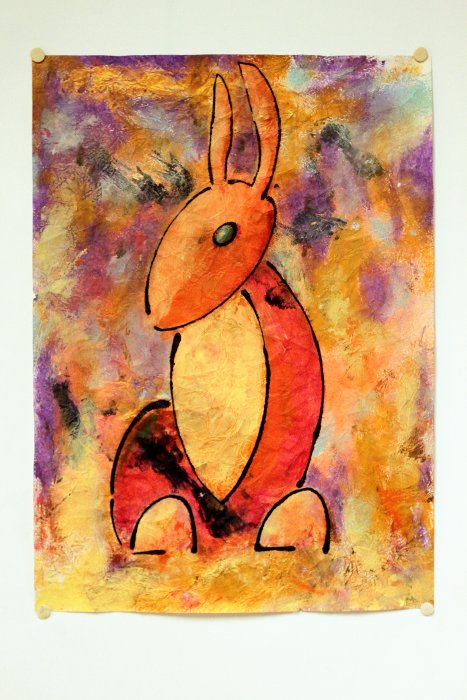 Untitled (paraphrase).
Acrylics on manipulated paper. 2018. Around DIN A3 size