Painting: decollage/experimental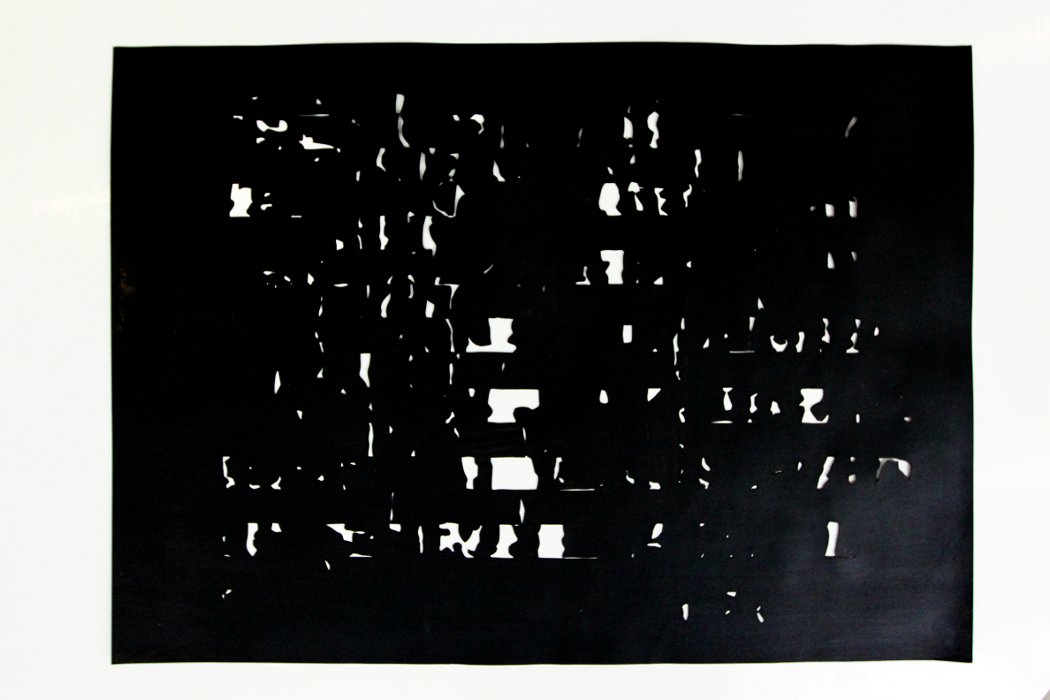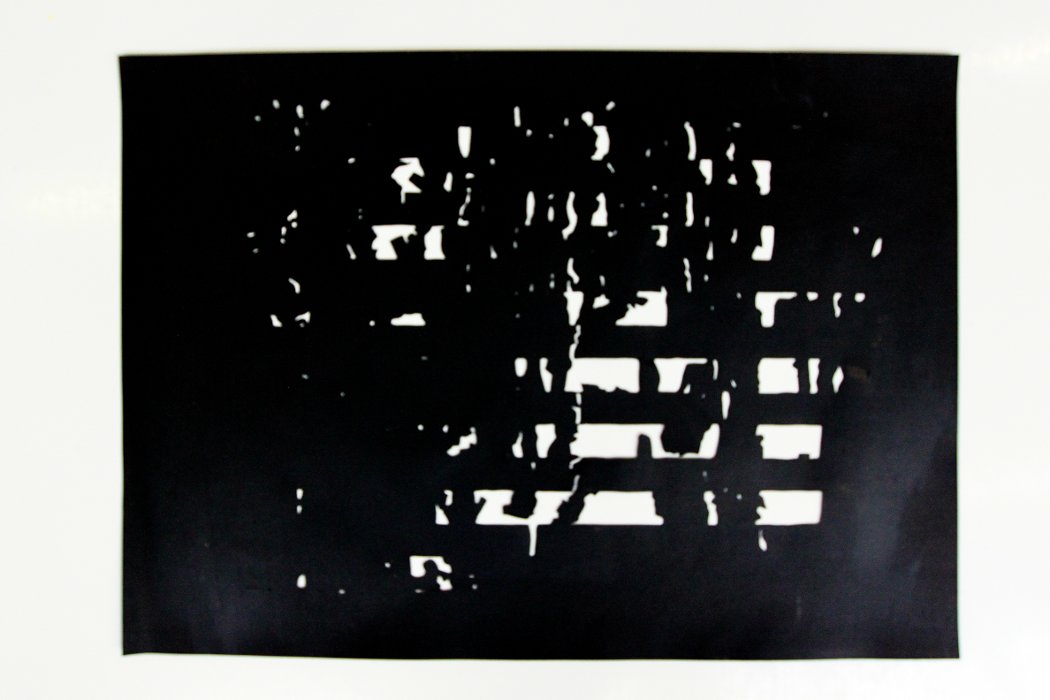 Untitled. Perforated heavy paper, and black acrylics paint. 2019. (2x) ~40x32 cm
The paintings here are the "perforation maps" derived from these paintings
Graphichs / Relief (Linoleum): Pattern.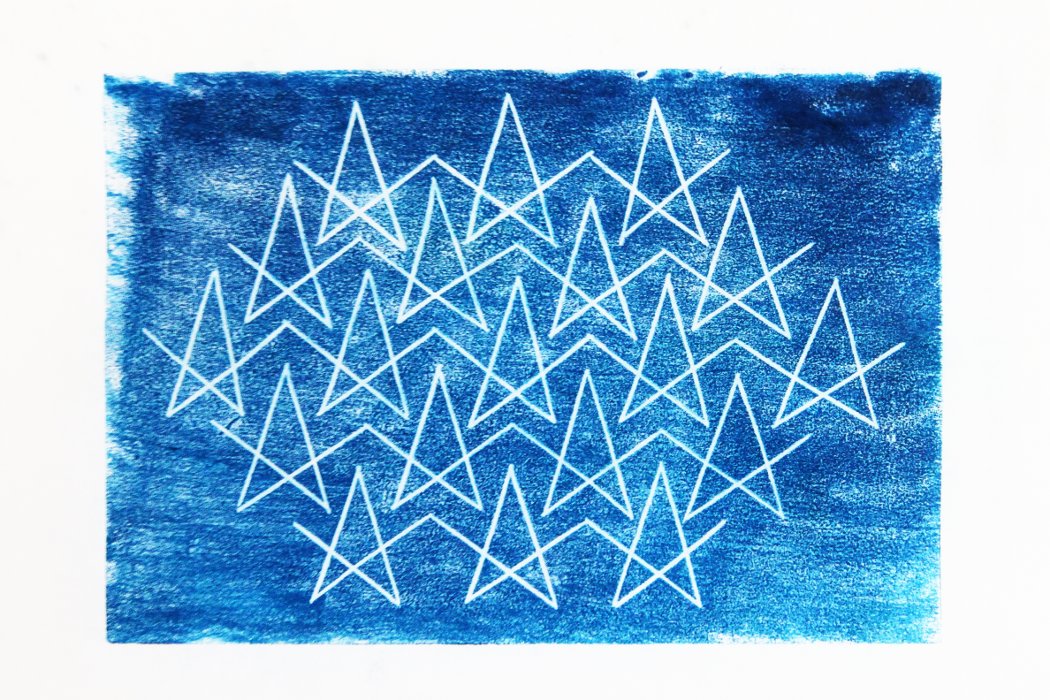 Untitled (pattern). Linoleum. 2019. 138x94 mm
Mixed media / Crafts: A handmade sketchbook for pattern studies.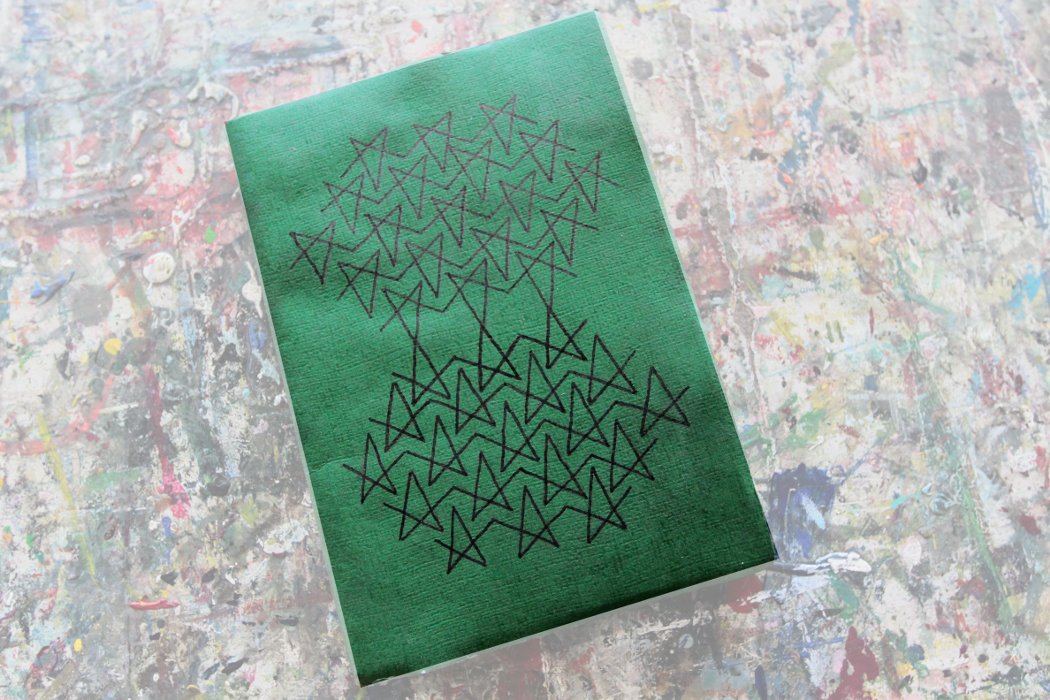 "Pattern sketchbook". Cardboard, paper. 2019. 150x215x10 mm
Painting/study (WIP): This is an experiment in painting techniques.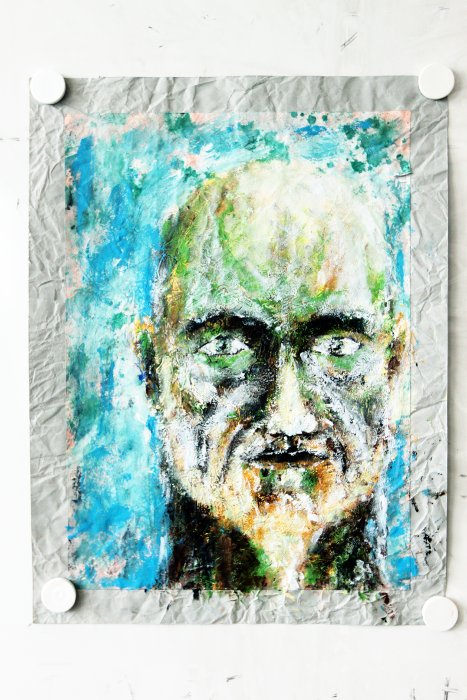 Untitled (study, wip).
Acrylics on manipulated paper, mounted on manipulated grey paper. 2018- (wip - state 9). 36x48cm
Read on for info and photos of previous states...
Painting / collaboration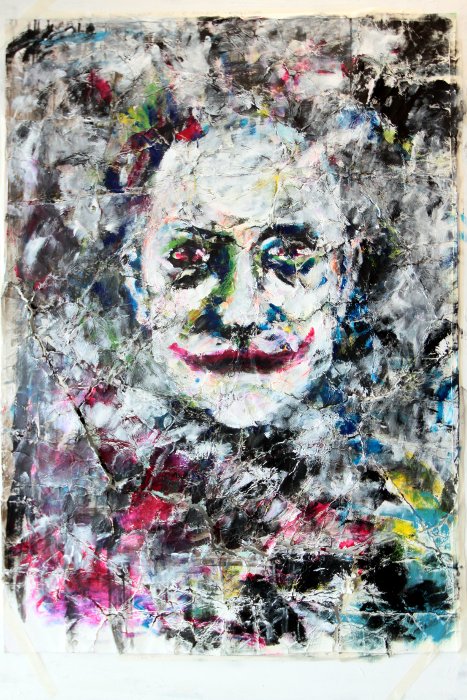 Untitled collaboration (WIP - state 2, "joker")
Acrylics on heavy cardboard-like paper. April 2019.
Measurements to follow. Read on for background...