Mixed Media / paperwork / experimental: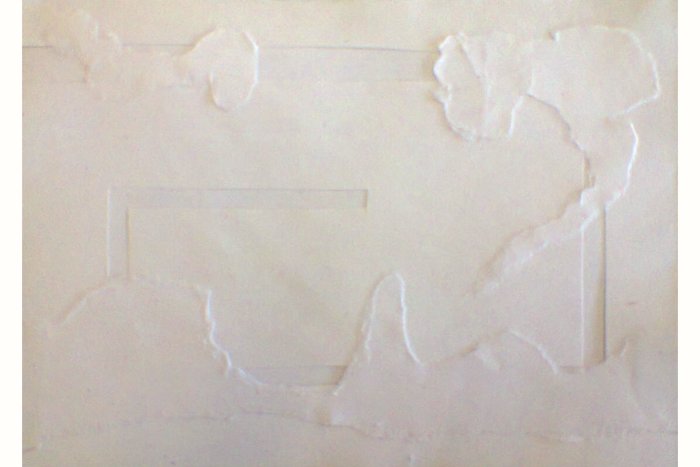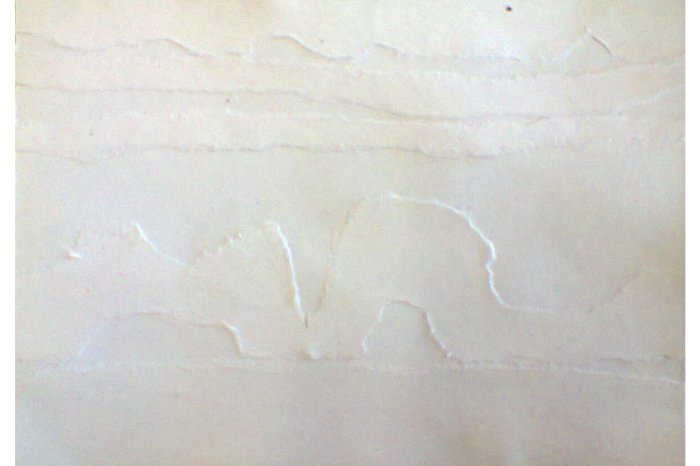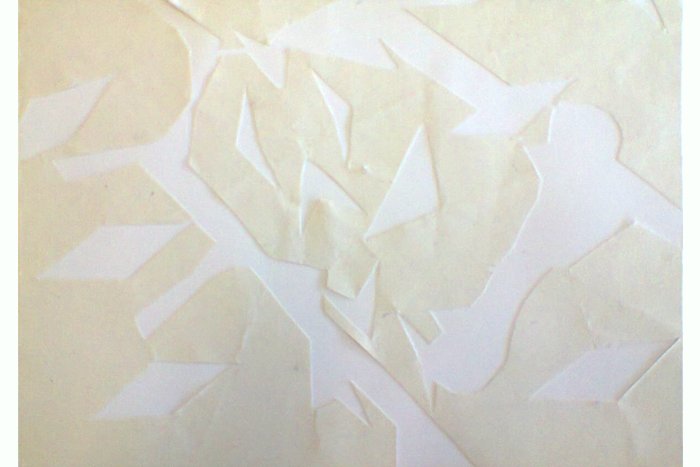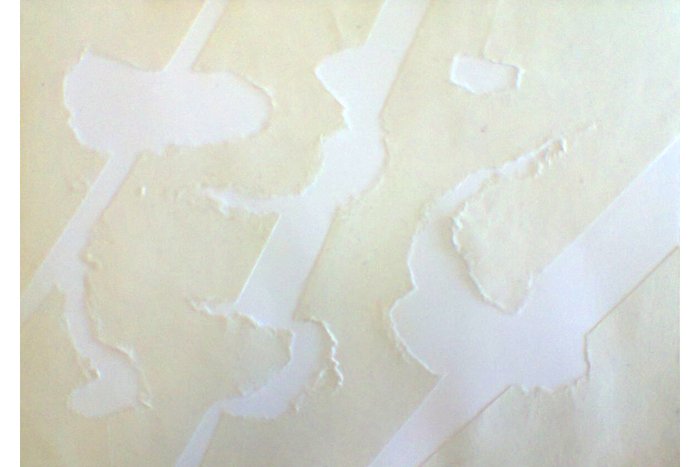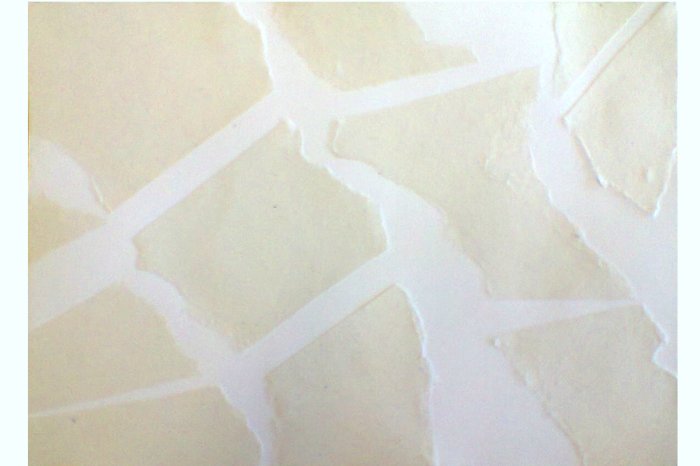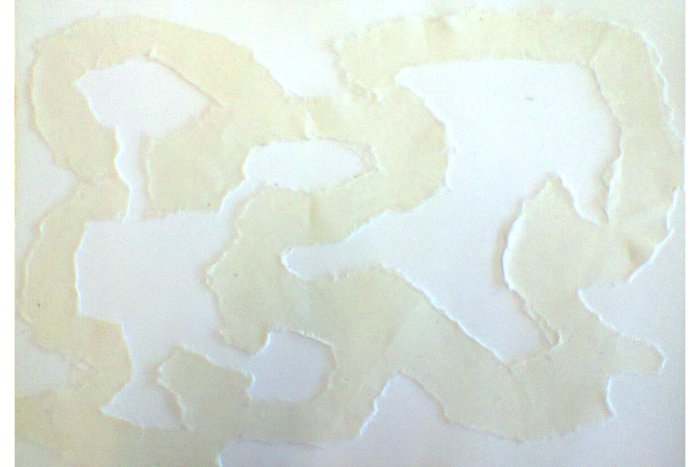 Untitled
(6x) torn/cut paper on paper. 2020. A5
Top row: Same paper type. Others: Two different types
Contemporary similarity: Two photos from 1920. There was a flu pandemic that year.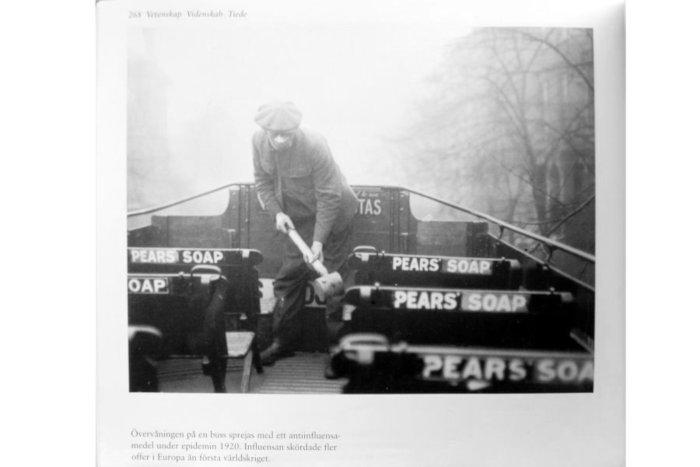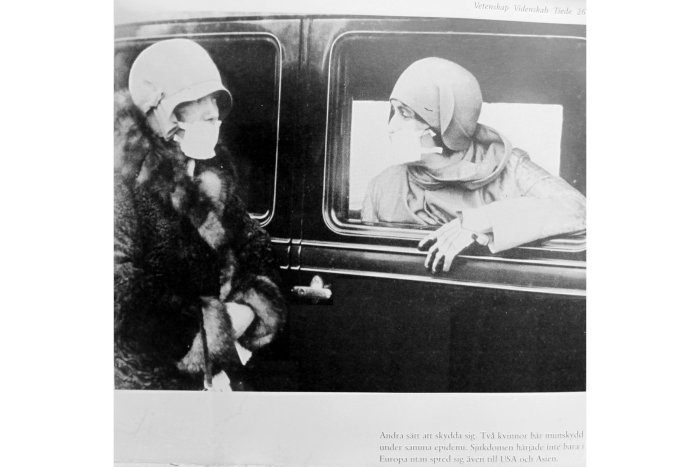 Nick Yapp: "The Hulton Getty Picture Collection 1920s" (sv+da+fi),
Könemann 2000. Page 268+269
Apart from superficial similarities the pandemic 100 years ago was a very different beast than the current one -- for a whole number of reasons, not least the fact that it erupted after many years of war.
Graphics (WIP): A hand gesture in the image of a hare's head.
Updated 2020-06-16: Now photos of all stages of production, plus finished print.

"Hare Head Hand sign"
Linoleum. 2020. ~DIN A5.
"The March Hare will be much the most interesting, and perhaps as this is May it won't be raving mad – at least not so mad as it was in March."
Drawing / contemporary: A sarcastic poster inspired by old movie posters and modern conspiracy theory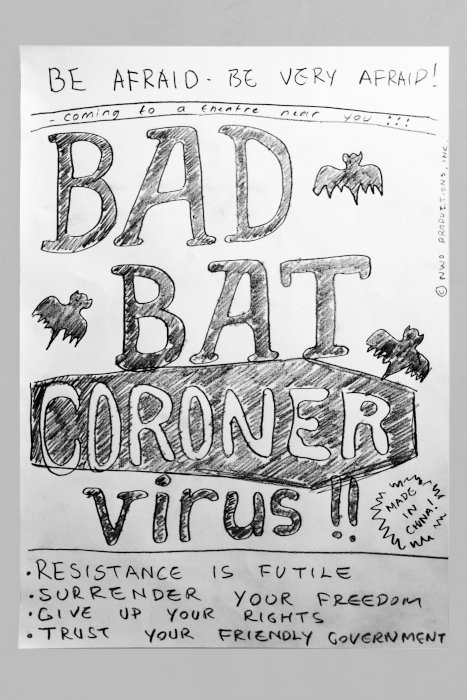 Bad Bat Coroner Virus. Pencil on printer paper. 2020. DIN A3.
As this is "contemporary" the finish and/or quality isn't important, so this idea was executed as a quick pencil sketch on low quality paper
Drawing / contemporary: In Danish. A sarcastic behavioural adjustment poster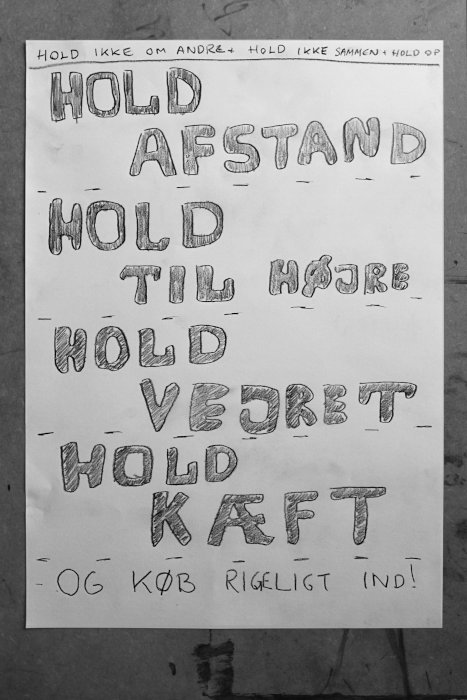 Hold op!. Pencil on printer paper. 2020. DIN A3.
As this is "contemporary" the finish and/or quality isn't important, so this idea was executed as a quick pencil sketch on low quality paper