Graphichs / sketch for lino print: Milennium old pattern.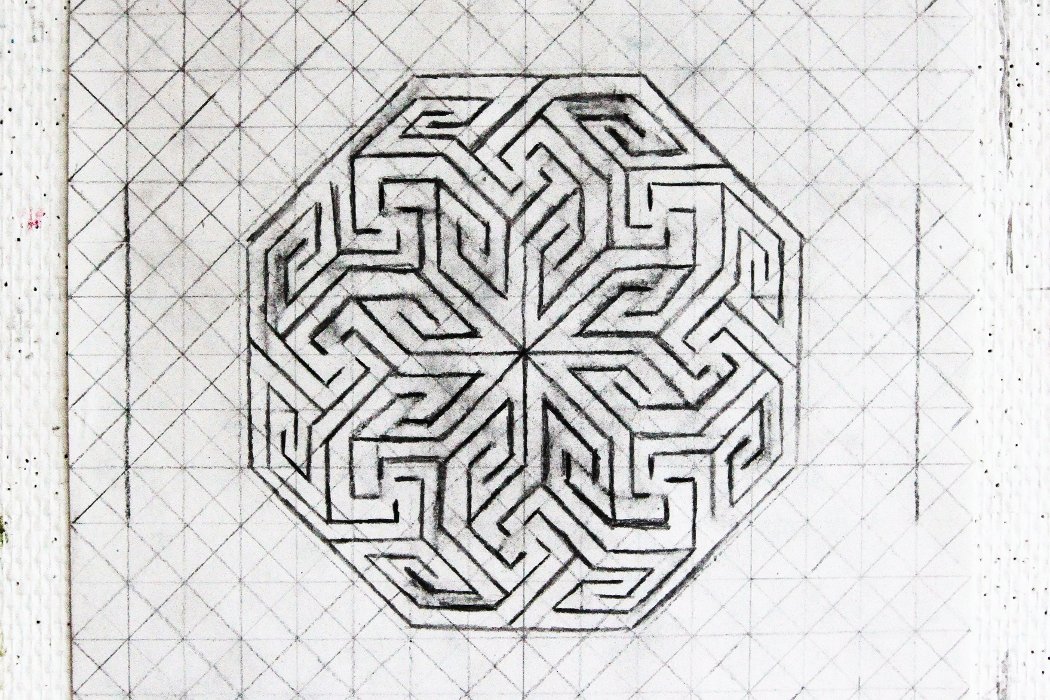 Untitled (pattern from Mosul (Iraq) dated ~1235 CE). 2019.
This pattern is from an archaeological find around Mosul.
Graphichs / Relief (Linoleum): Conceptual.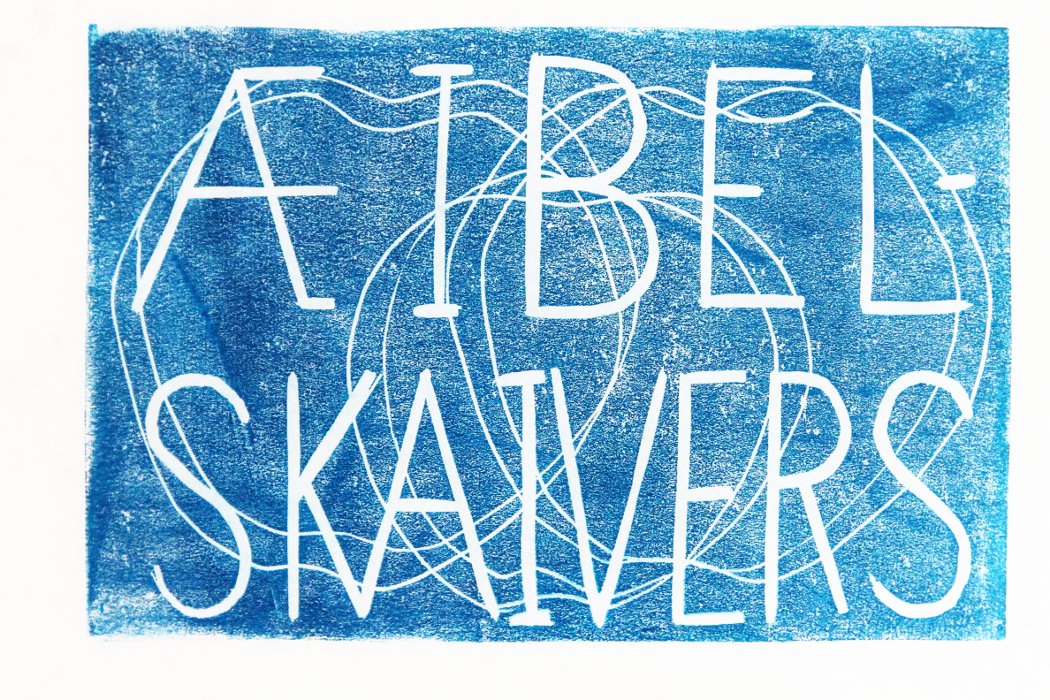 Untitled. Linoleum. 2019. 138x94 mm
(æbleskiver)
Painting / concrete: A series of 12 works FOR SALE at the Kofoeds Skole summer market June 12 (next month).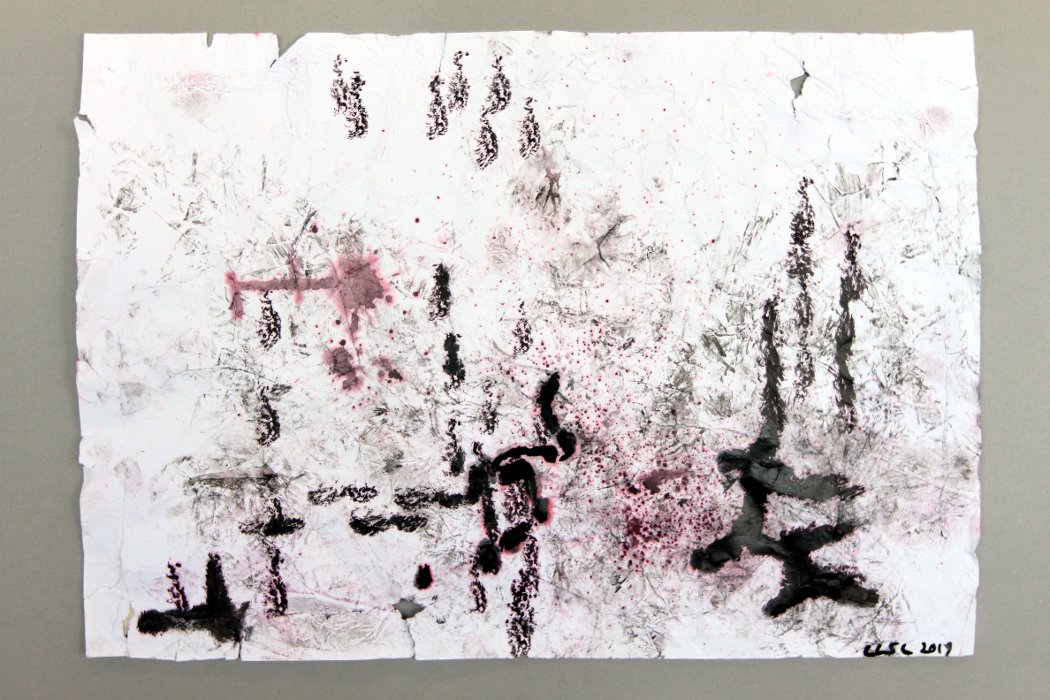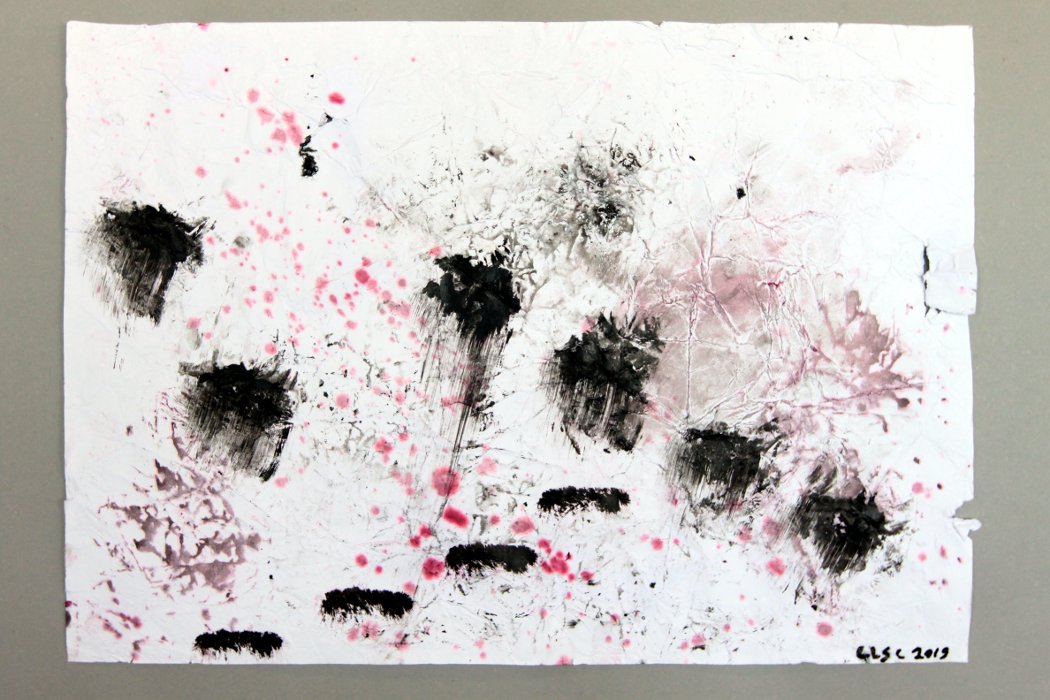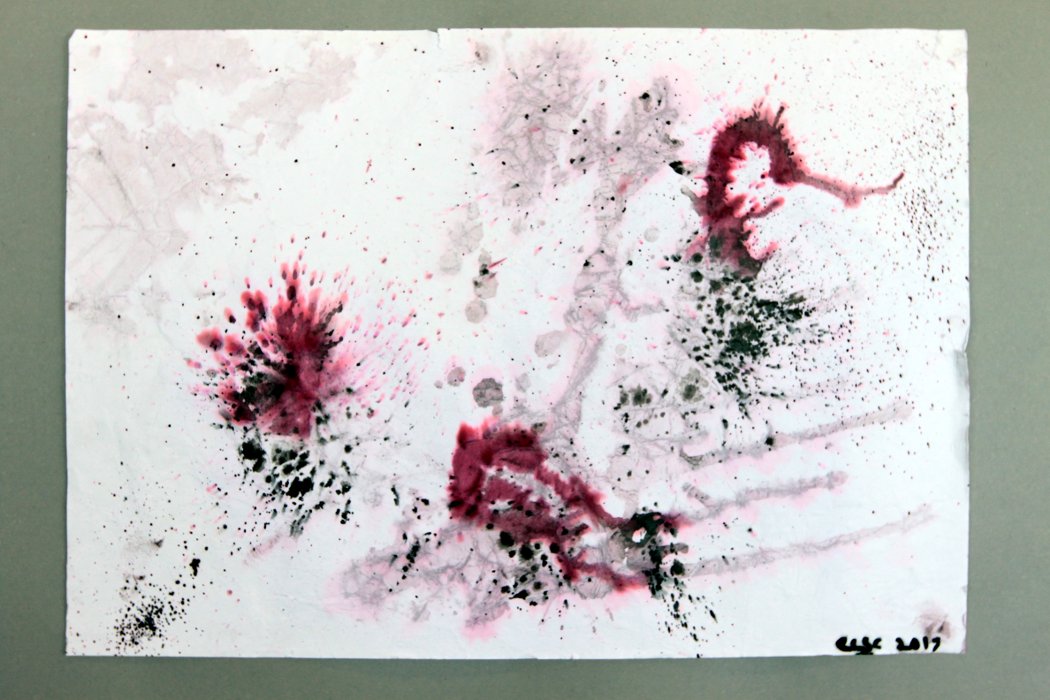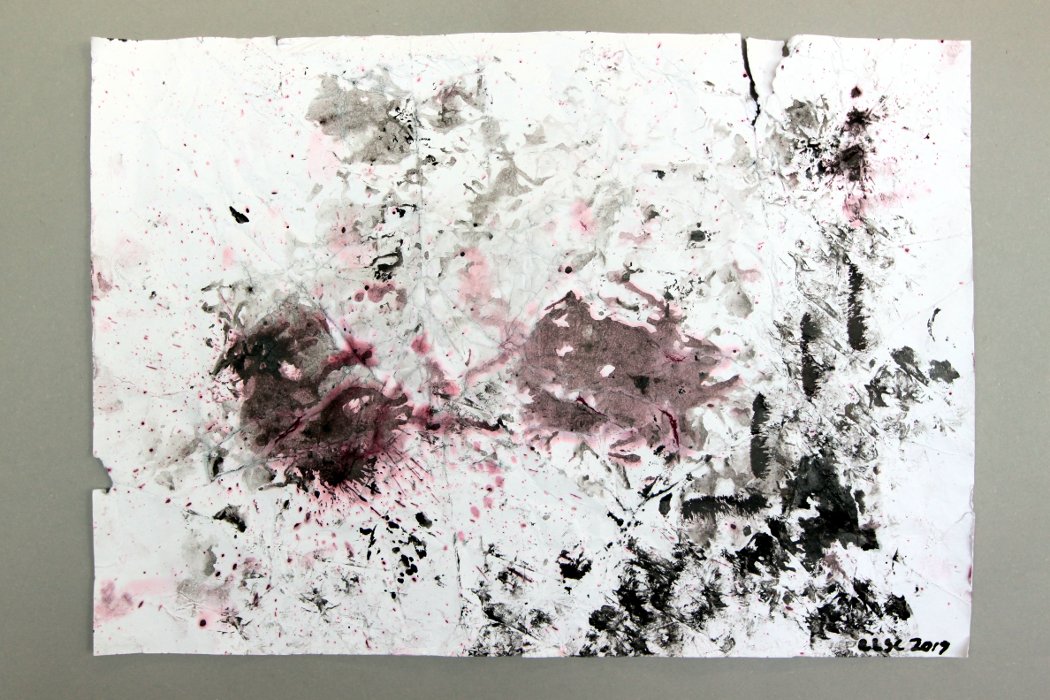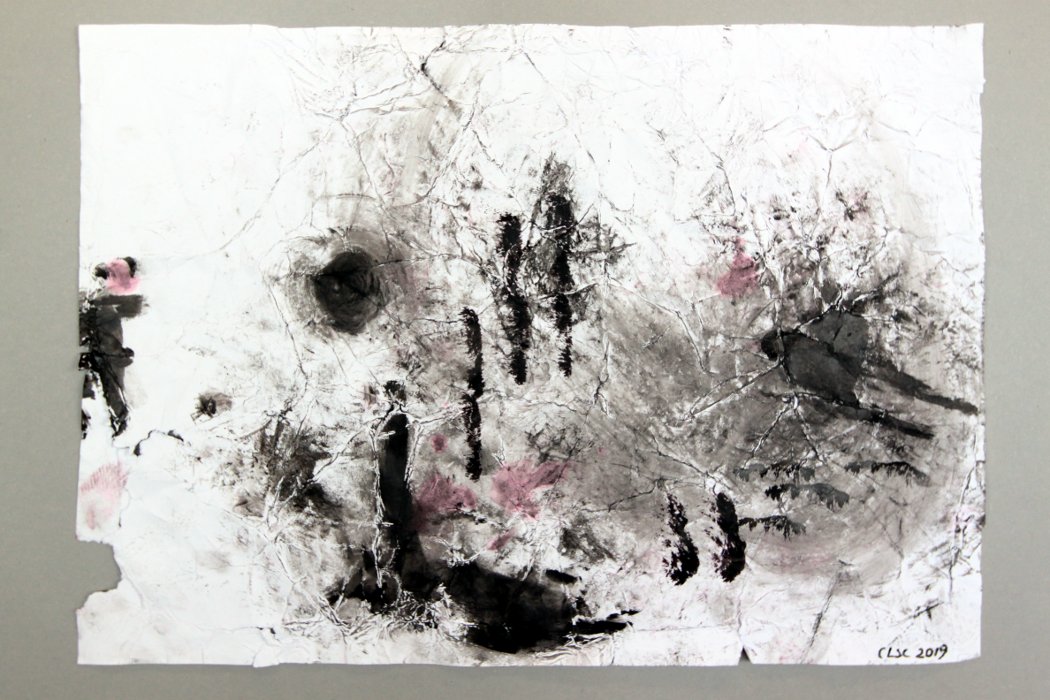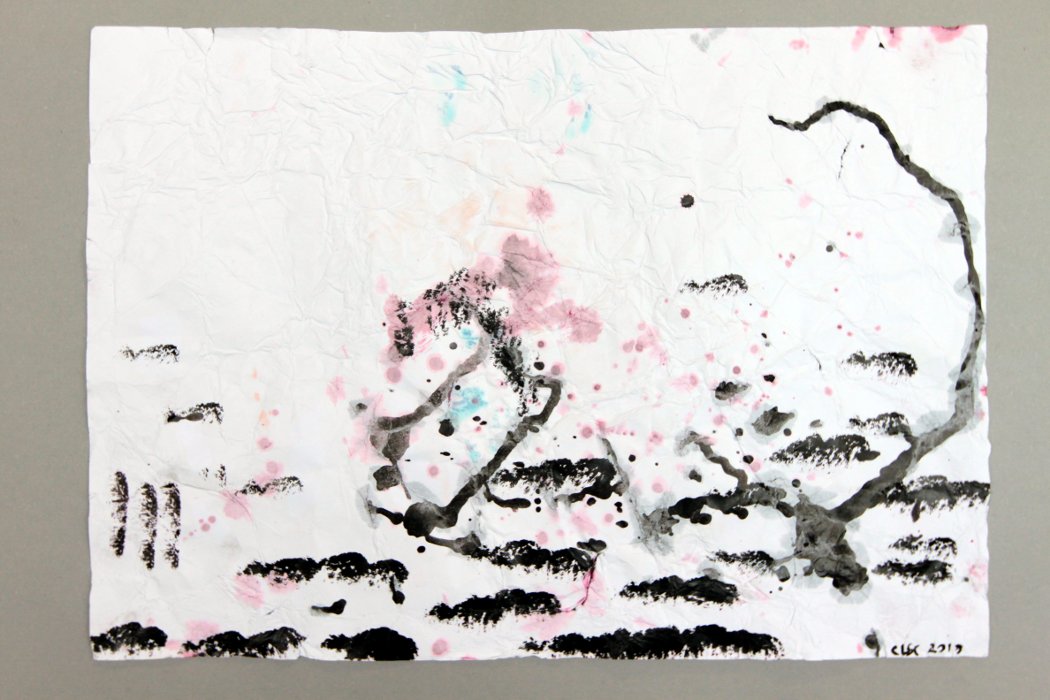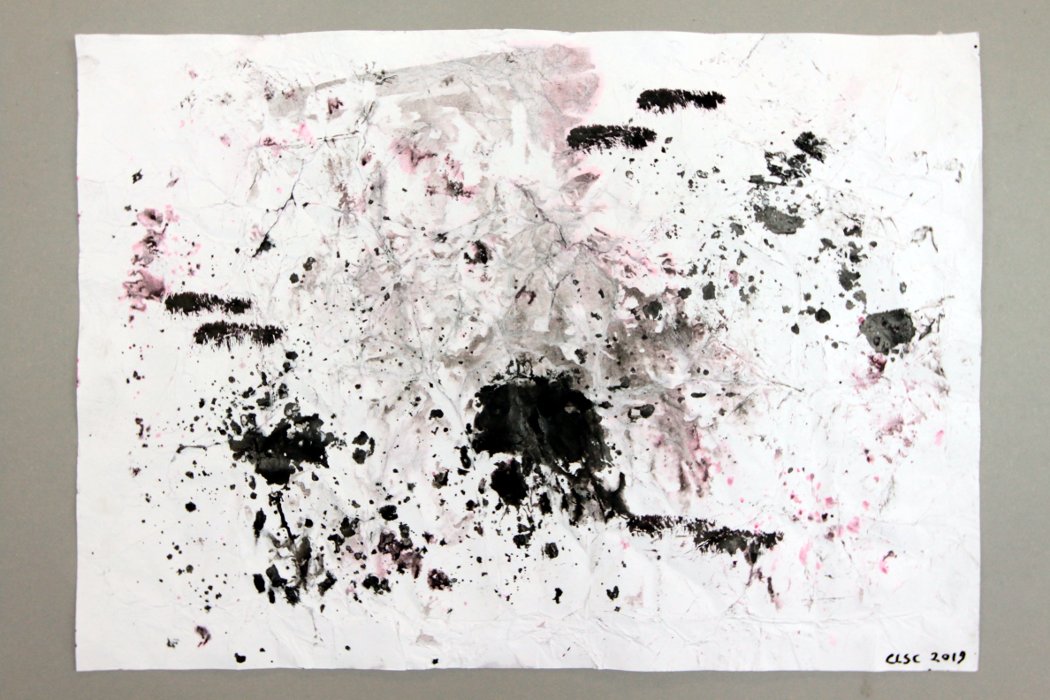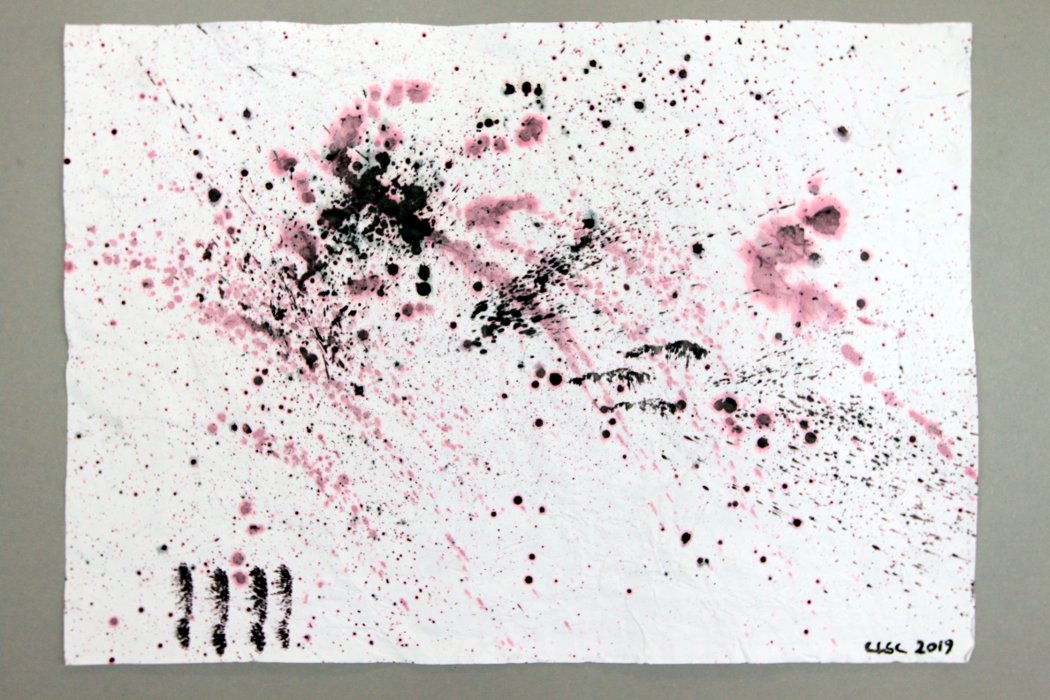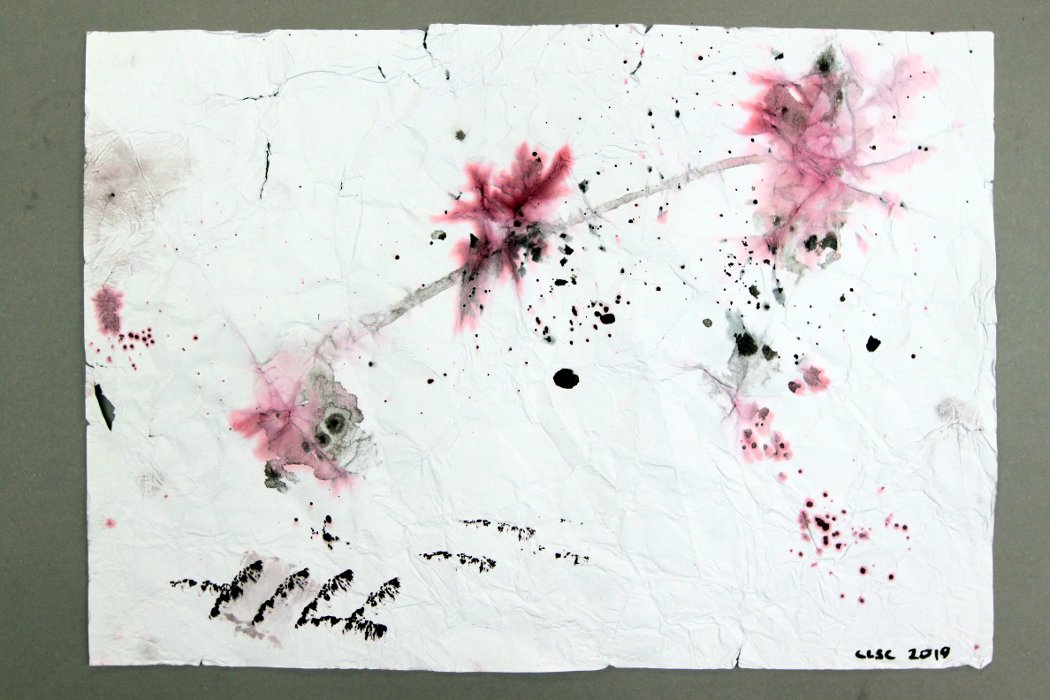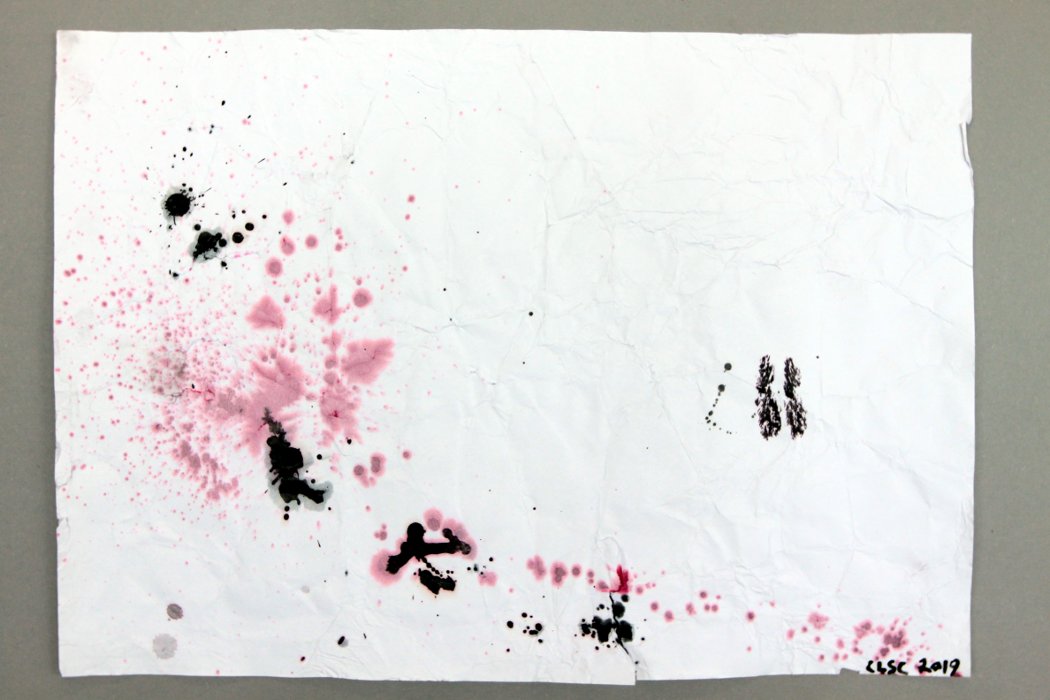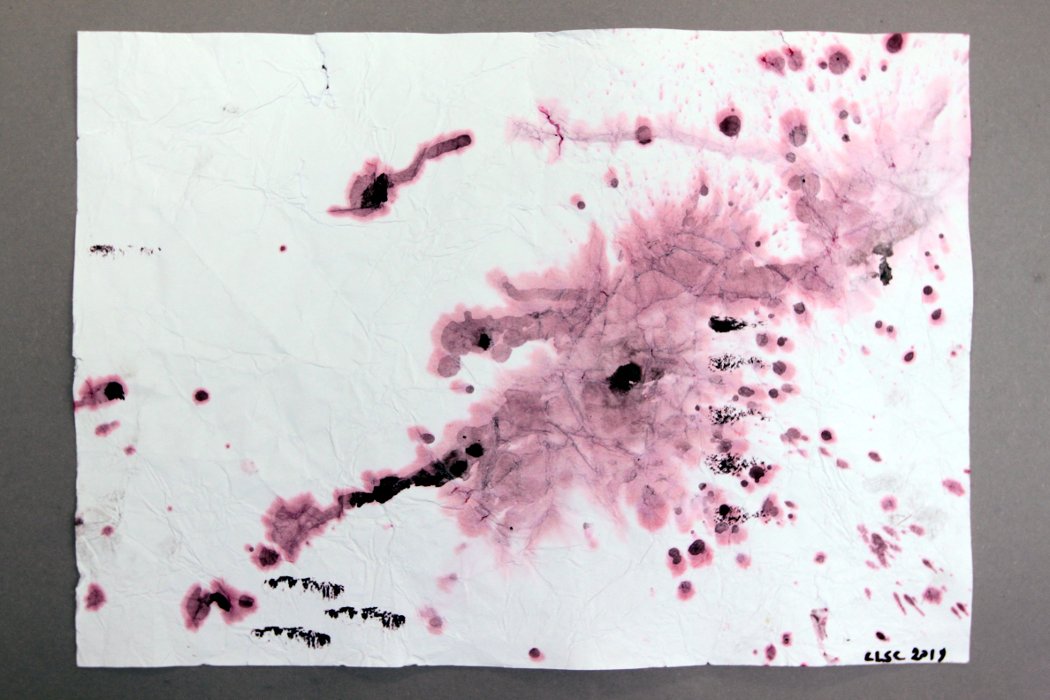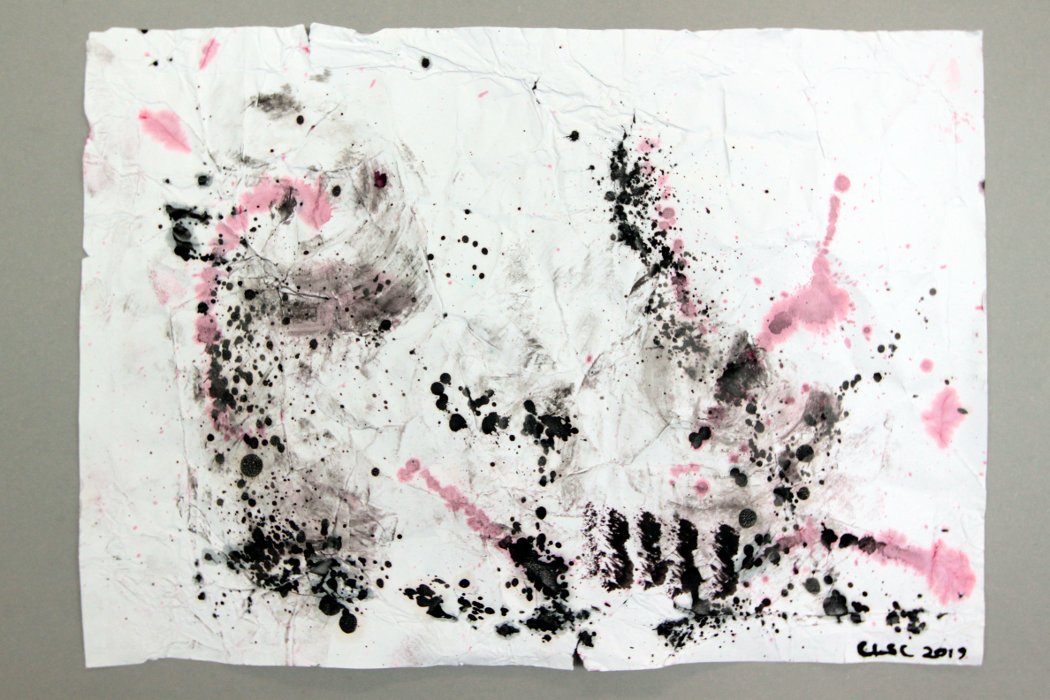 Untitled. Indian Ink on manipulated paper. 2019. (12x) A3 size
All money from the sale will go directly to Kofoeds Skole. This is a donation.
Painting/conceptual: Letters/writing.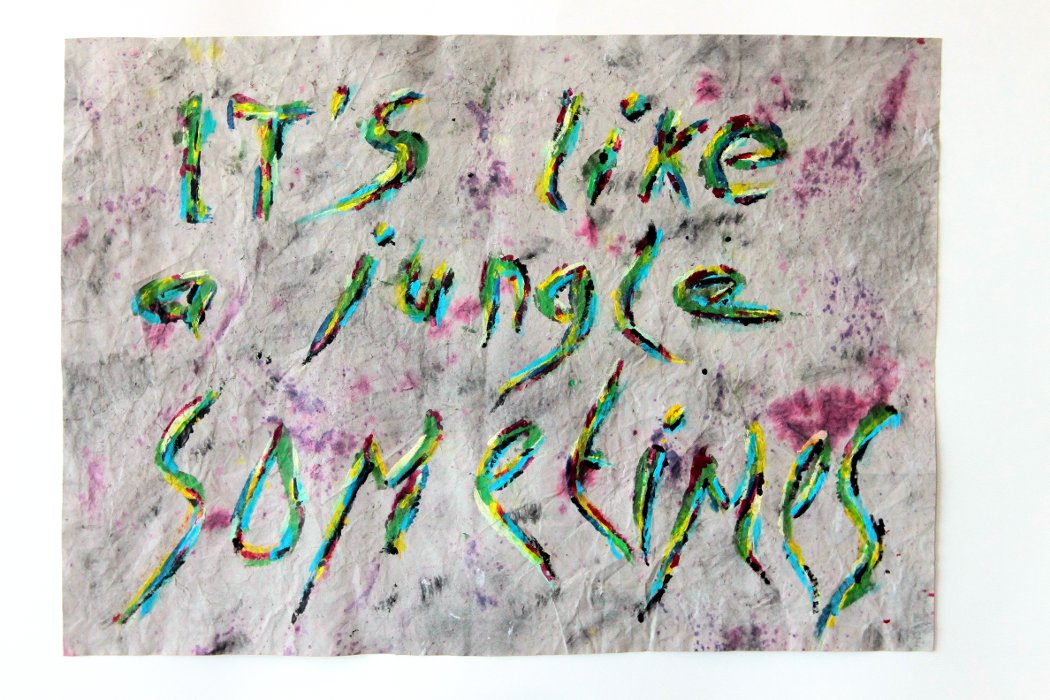 Untitled. Acrylics and ink on manipulated paper. 2019. ~A3 size
Read on for "before" photo with clear gray background...
Painting: decollage/experimental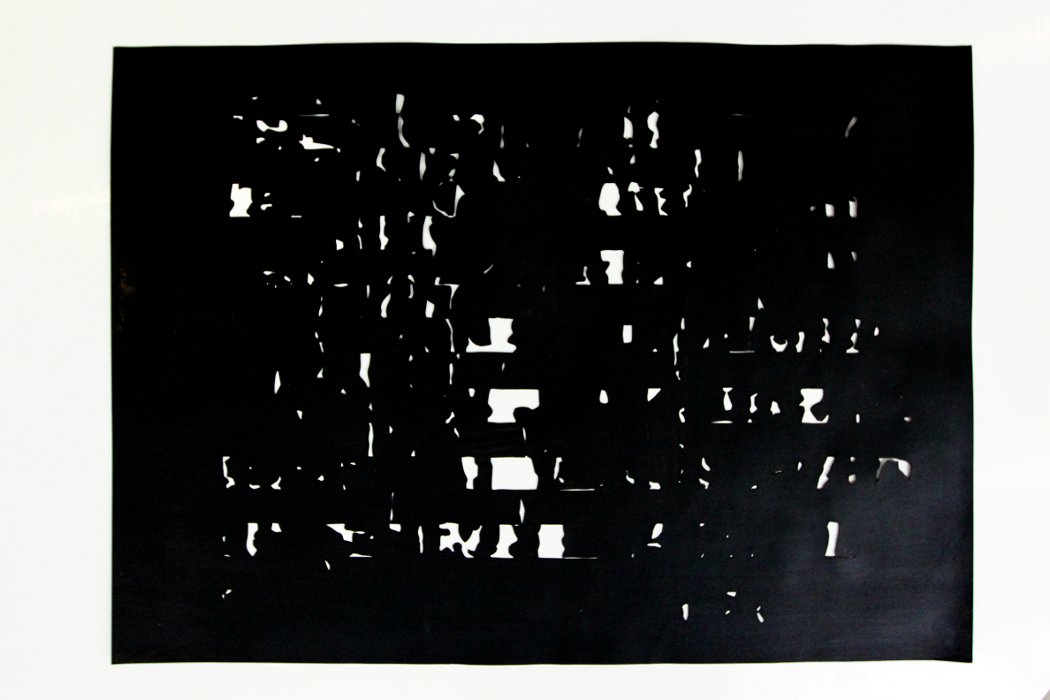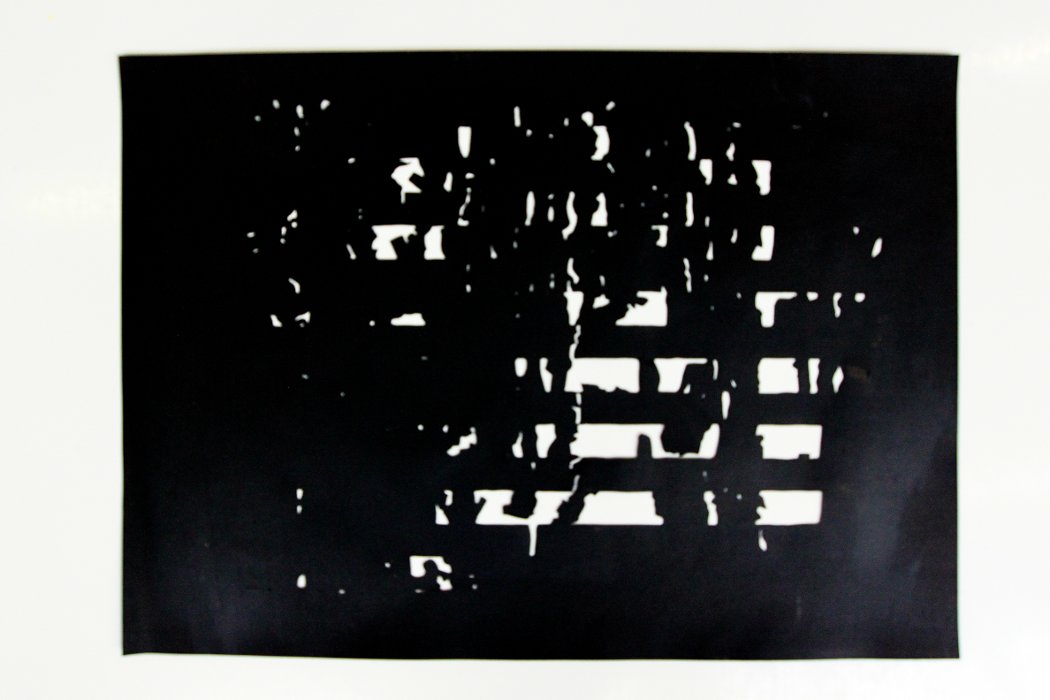 Untitled. Perforated heavy paper, and black acrylics paint. 2019. (2x) ~40x32 cm
The paintings here are the "perforation maps" derived from these paintings