Exhibitions: Group show on now, with theme "movement"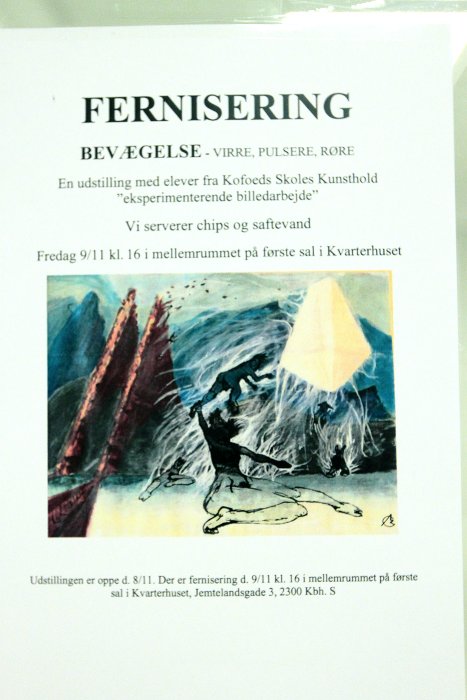 Exhibition flyer (in Danish)
The exhibition takes place at "Kvarterhuset", Jemtelandsgade 3, 2300 Copenhagen S (first floor). The "Kvarterhuset" is a public library and civic service centre. Danes may see the exhibition any day from 8 am to 10 pm, foreigners during the manned library opening time only. It is on display until January 2, 2019. It is a group exhibition: I am showing three paintings.
Painting/concrete/non-figurative: A few experimental methods combined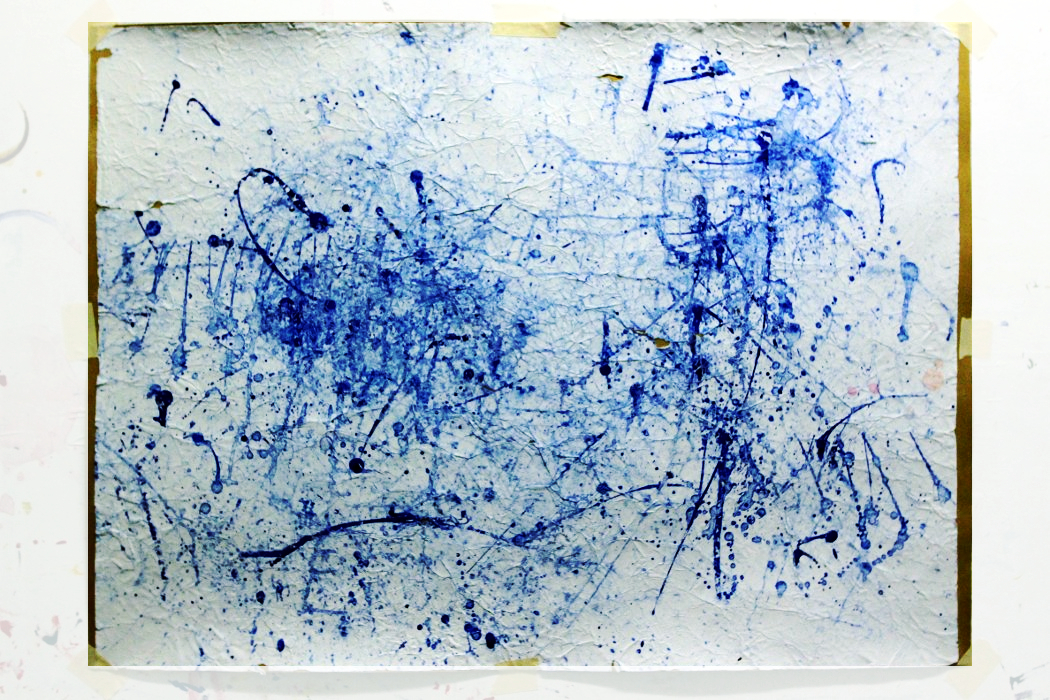 Untitled. Two different blue acrylics-in-water-solutions on paper. Paper manipulated and mounted on paper. 2018. 64x46cm.
The look of this may remind some readers of the "action painting" technique of Jackson Pollock fame. Read on...
Graphics (Relief, Linoleum): Abstract: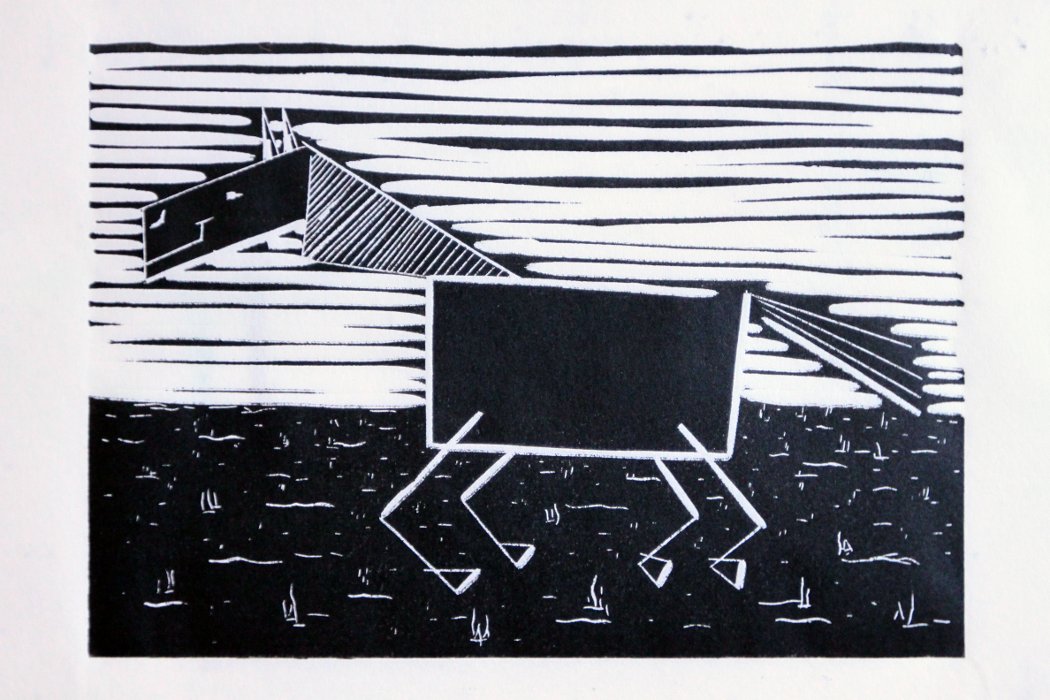 Untitled ("Cheval Geometrique"). Linoleum. 2018. (~DIN A5 size)
Mixed: Drawing: Portrait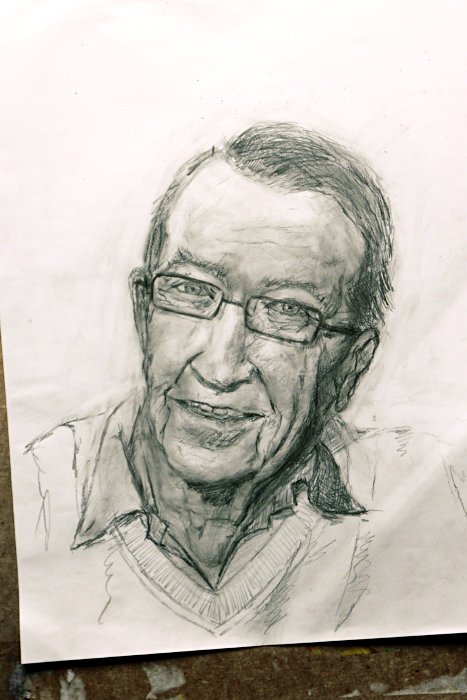 "Benny Andersen"
Pencil on paper. 2018. 29.2x42cm (DIN A3)
Read on for previous state photo ...
Painting, concrete/striped: Now with guest artist.
Updated 2018-11-02: New photo.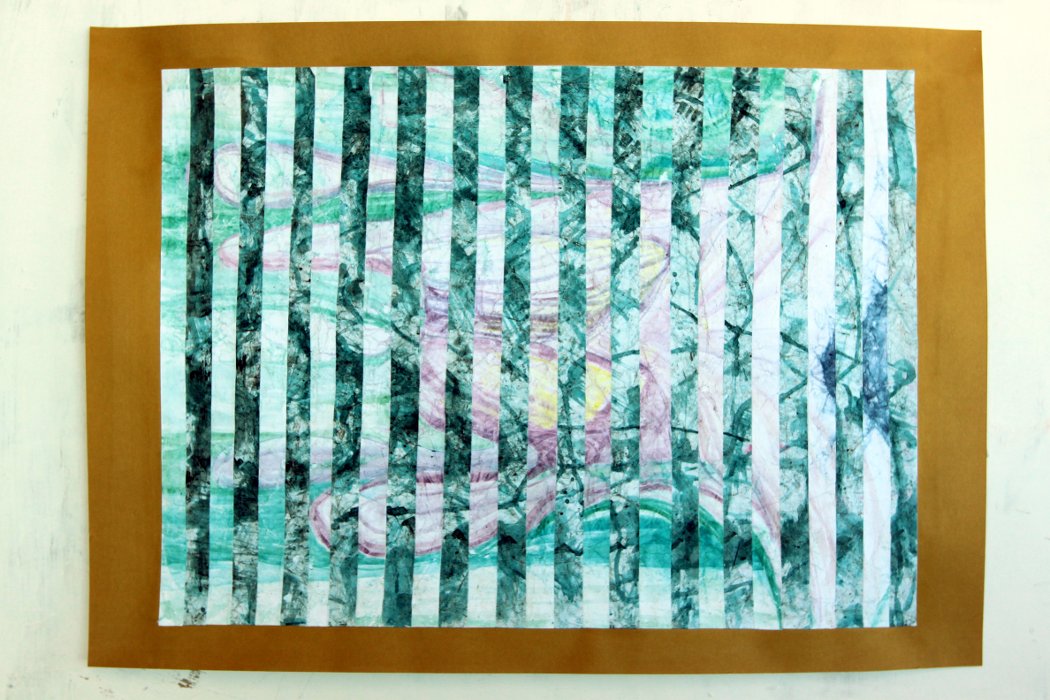 Untitled (feat. Astrid Randrup). Acrylics, ballpoint pen on manipulated paper, cut up, reassembled, and mounted on paper. 2018. Around DIN A2 size
Read on for explanation ...