Kløvermarken by night
Unedited night photo. Hand held camera on a rainy night: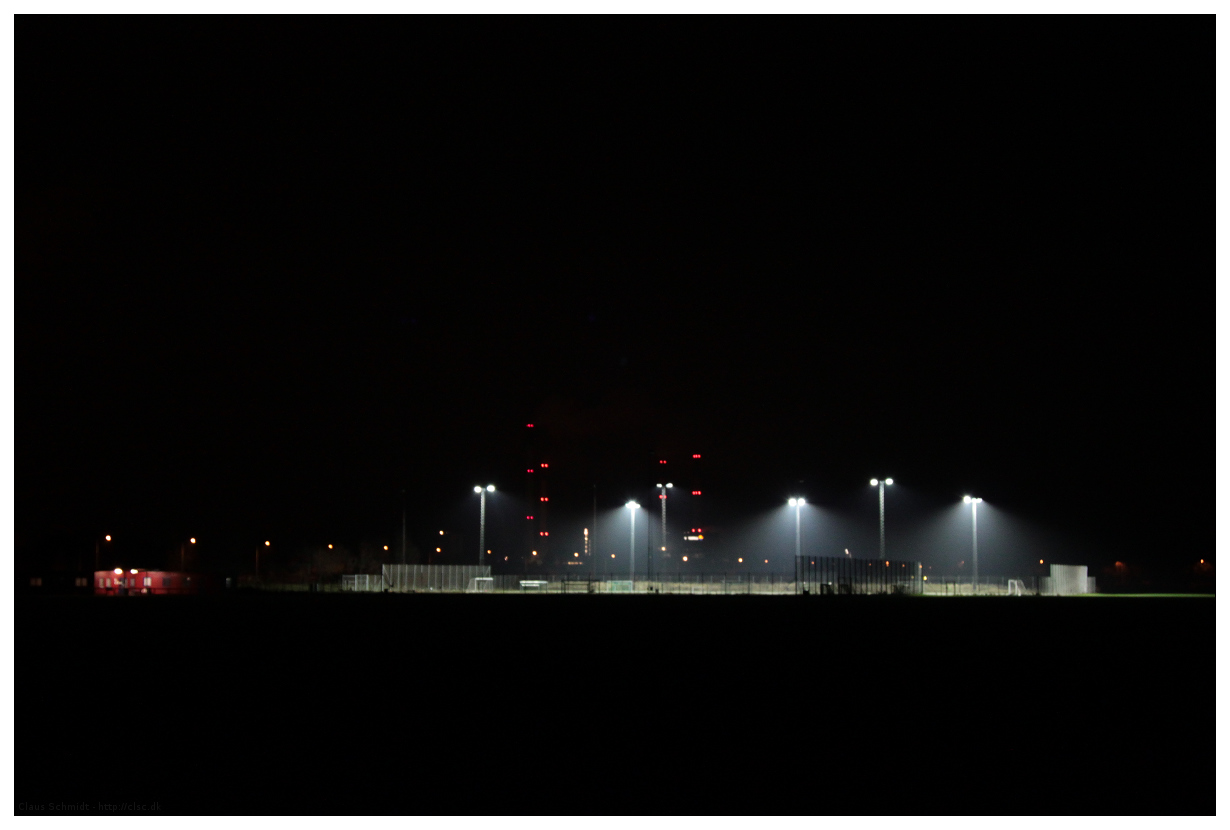 Kløvermarken At Night. Un-edited photo. Copenhagen, 2011.
The photo shows the lights over a soccer field at the Kløvermarken recreational area in Copenhagen. In the background chimneys from the electricity plant Amagerværket.
Date Taken: 2011:12:01 21:23:52.
Sunset was at around 15:45 (quarter to four PM).
Please comment