Mixed media (Drawing): Self portrait in a defunct state: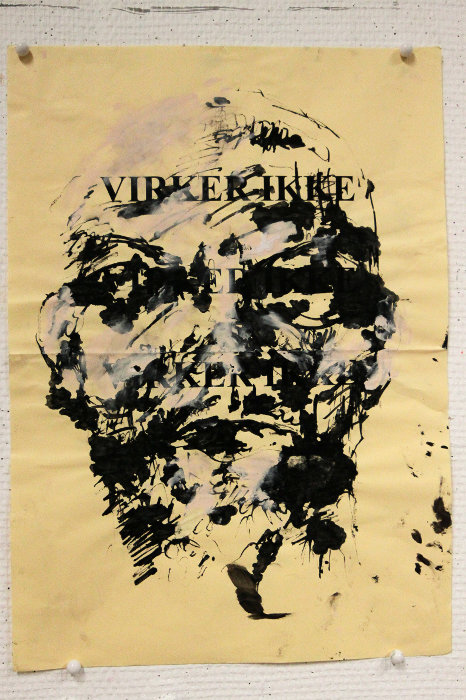 "Out of Order". Ink and Acrylics on photocopy on coloured paper. 2017. Size A3.
This was drawn from memory. I did not use mirror or photo.
Drawing, non-figurative (formal/concrete):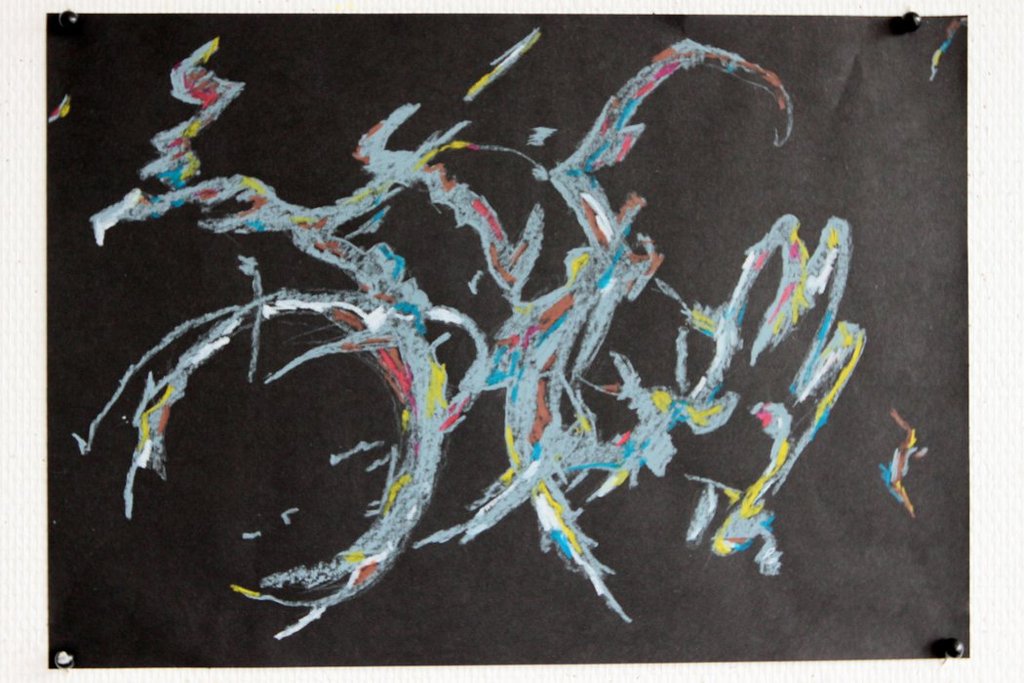 Untitled. Oil crayons on paper. 2017. 40x30cm.
Mixed Media: Assemblage / "ready made" / objets trouvés (wip):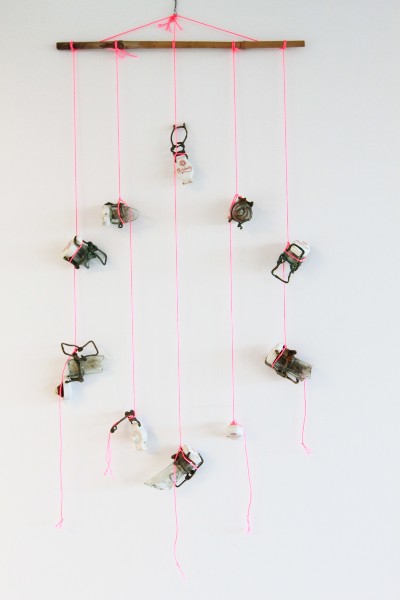 "Sun" (WIP). Excavated Carlsberg "swastika" porcelain bottle caps with attached remains of bottles and soil, found using metal detector. Plus masonry string and bamboo stick. 2017. Variable size (~30x80).
See detail photo below.
Mixed Media: Collage / Appropriation / Decoupage: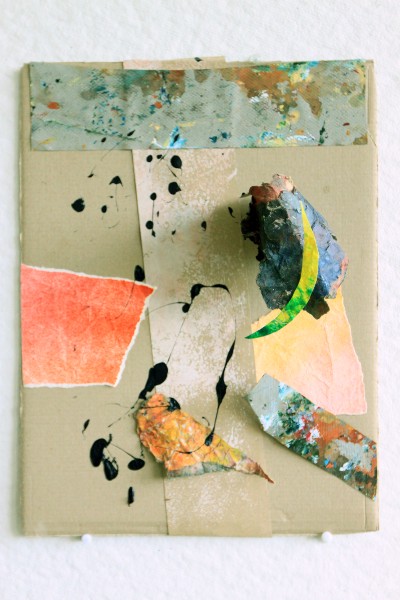 Untitled. Acrylics and flourescent fabric dye on various types of cardboard and paper. 2017. Around DIN A4 size.
Mixed media (Ready-made/Détournement/Combine painting/Objet Trouve/Assemblage):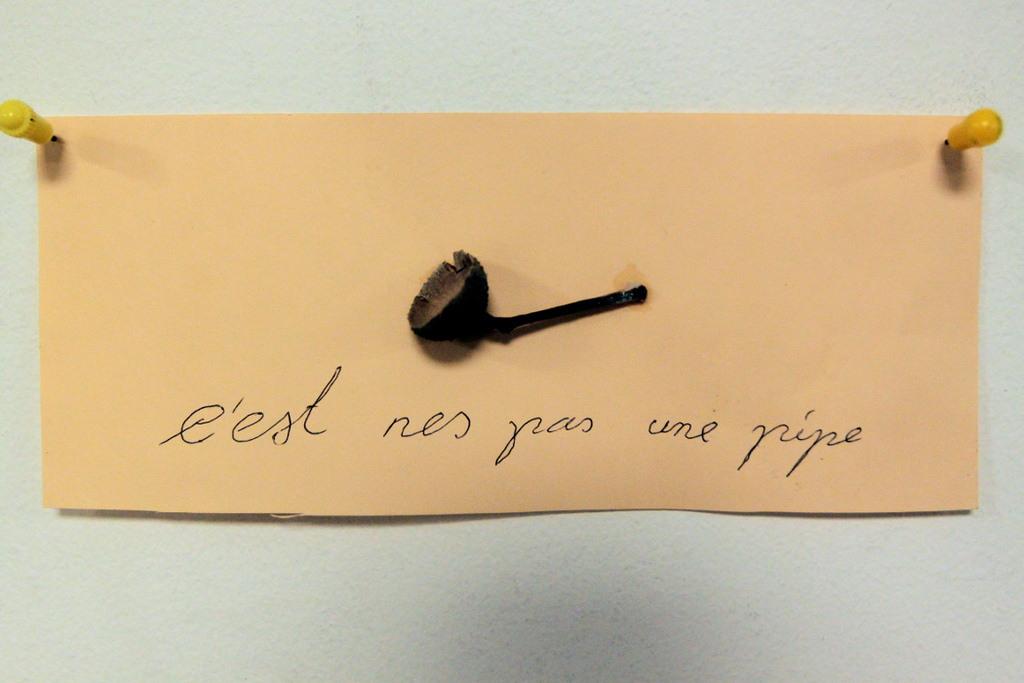 "Pardon my French". Acorn cupule with stalk, ballpoint pen on coloured paper. 2016. ~15x7 cm.
This is a food container: Acorn cupule