Mixed media / Crafts: Storage box for paintings, drawings etc.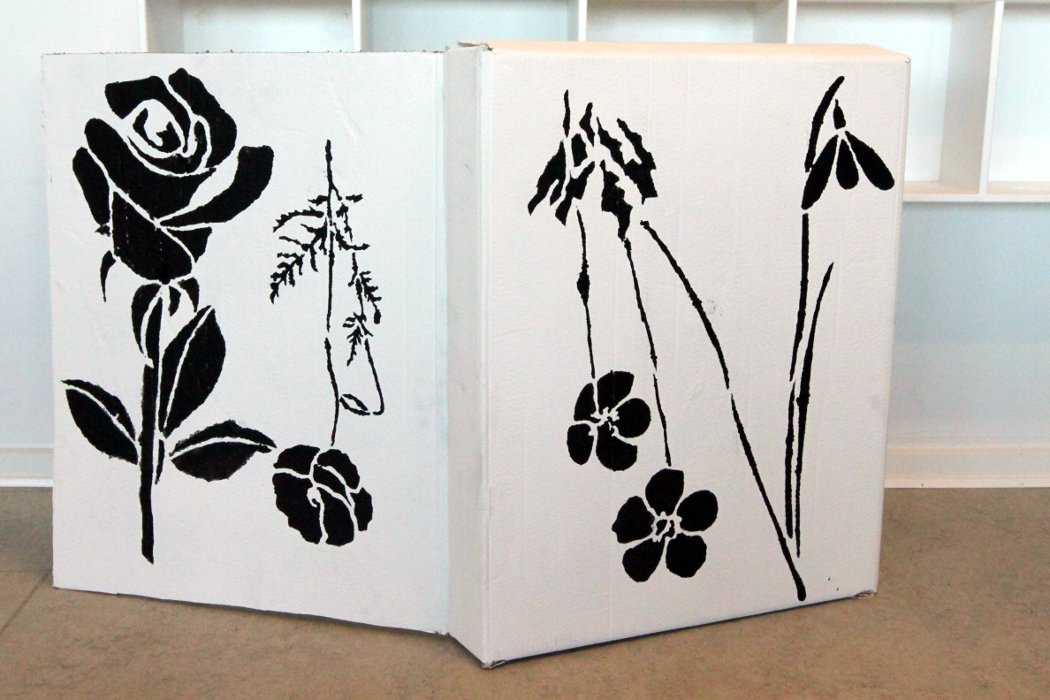 Storage box. Discarded cardboard box, paint, stencils.
2018. 56x71x12cm
Mixed media / stencils: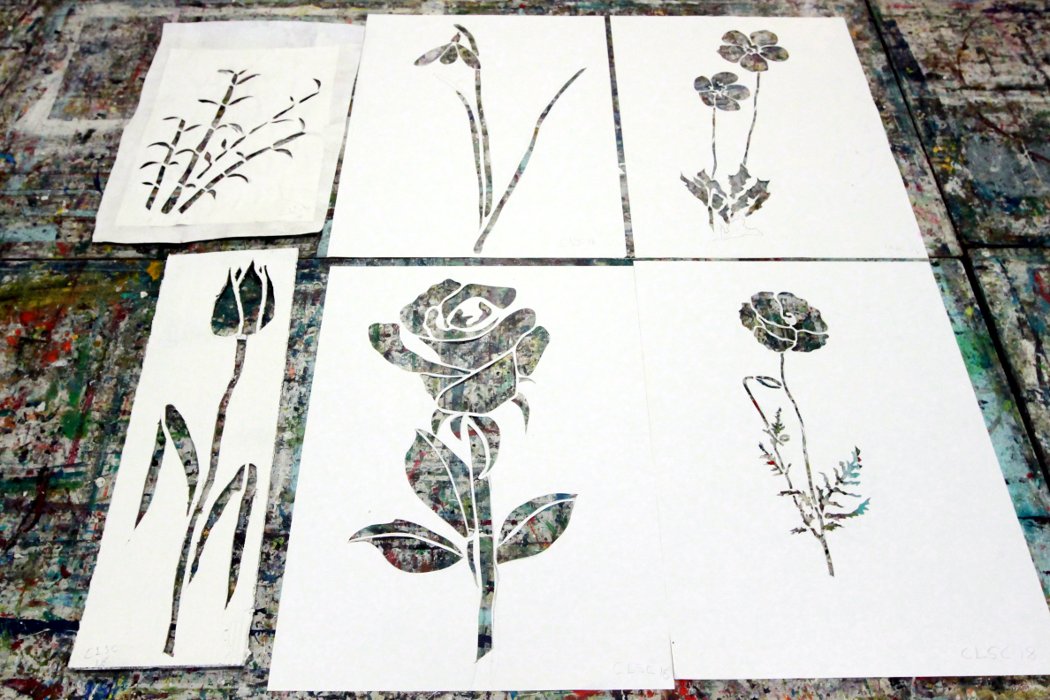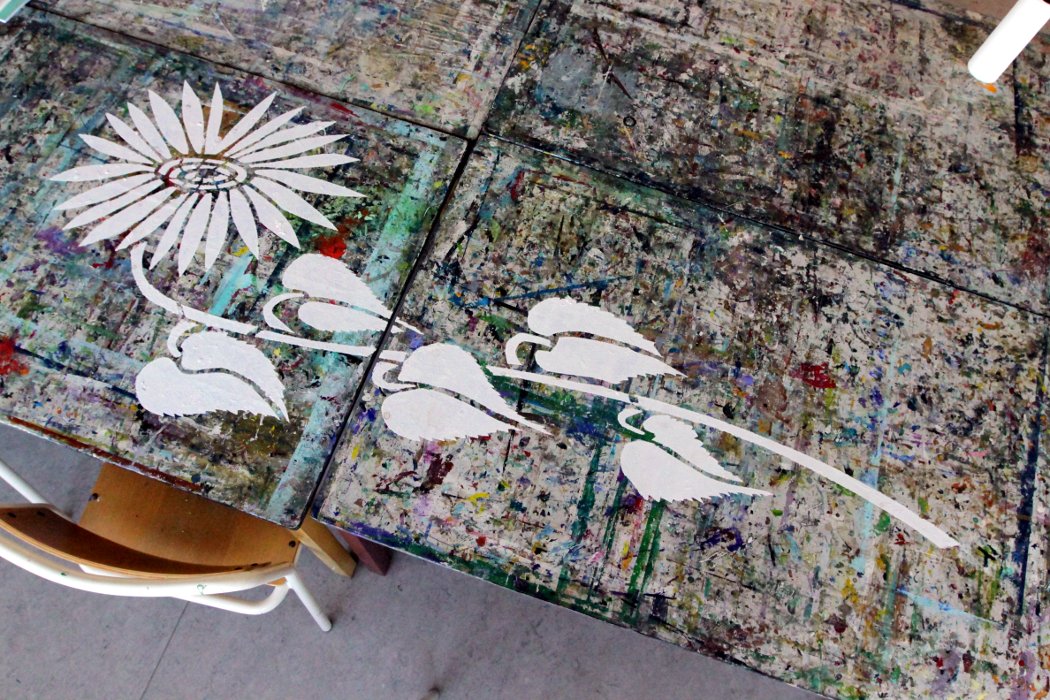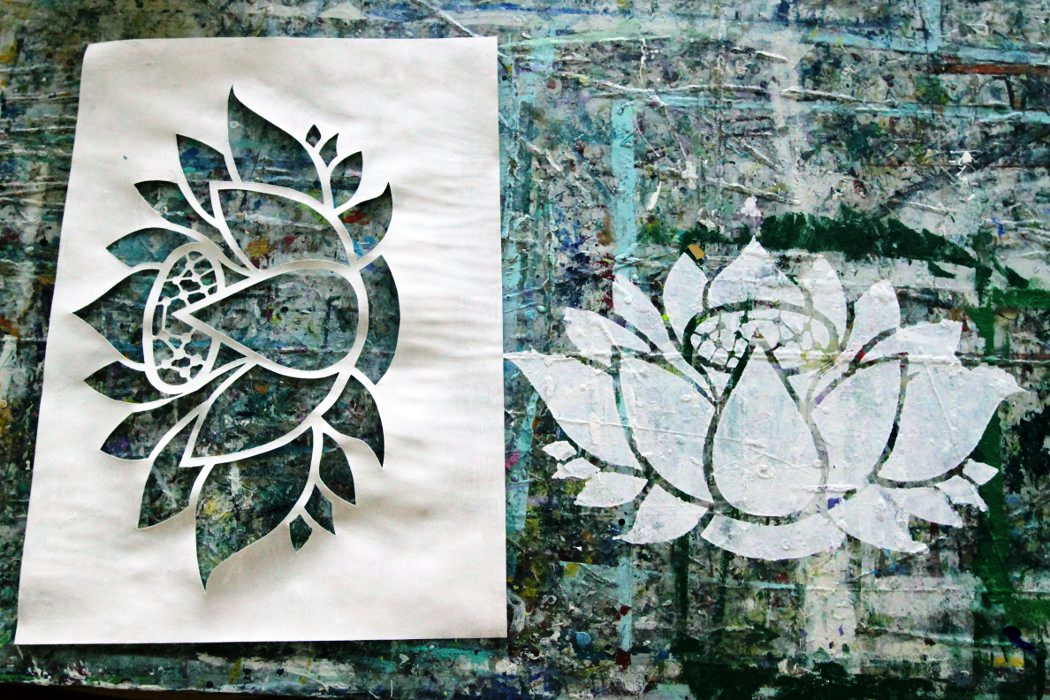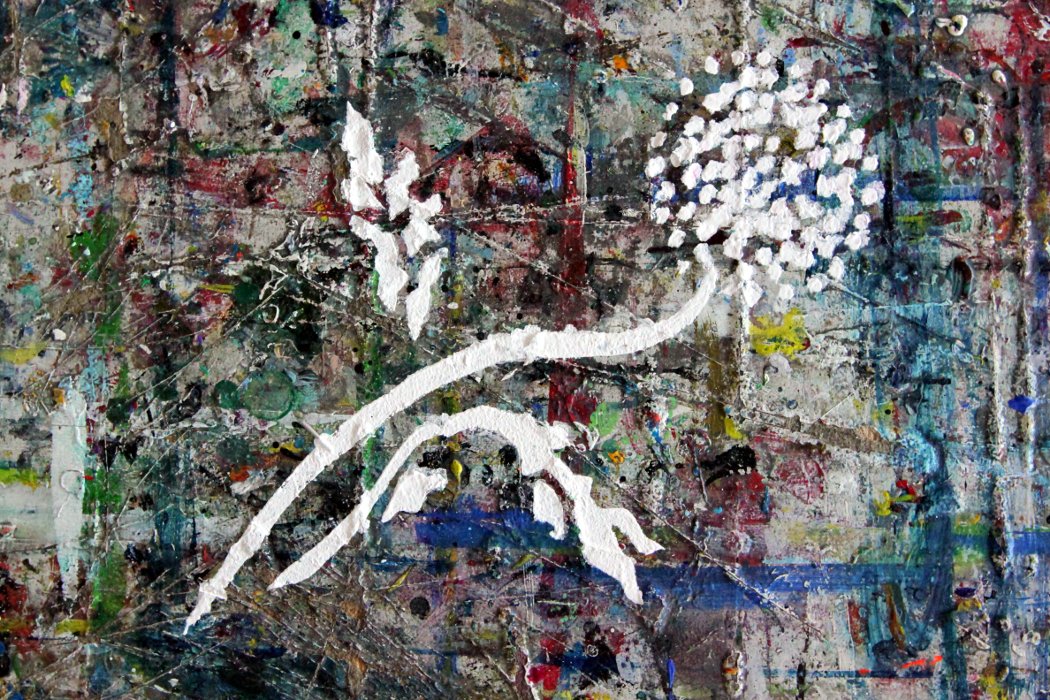 Untitled (9 stencils). Paper and cardboard. 2018. Variable measurements.
Mixed media: Torn-paper-croquis: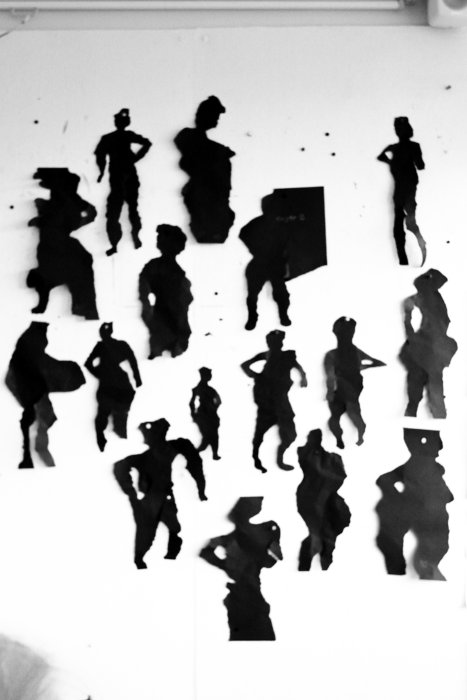 Various artists: Torn black paper. After live model. 2018.
Read on for a brief explanation.
Drawing/paraphrase/fan art:
Updated 2018-10-03: This has been discarded, it no longer exists.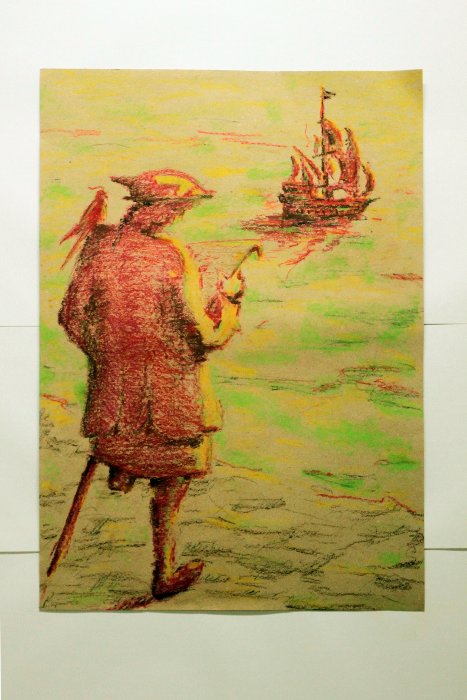 Untitled (quote/paraphrase) (state 1). Crayon on paper. 2018. 42x59cm
This is a paraphrase over the cover for the LP/CD "Skatteøen" (Treasure Island) by the Danish artist Sebastian.
Mixed media (Drawing): Self portrait in a defunct state: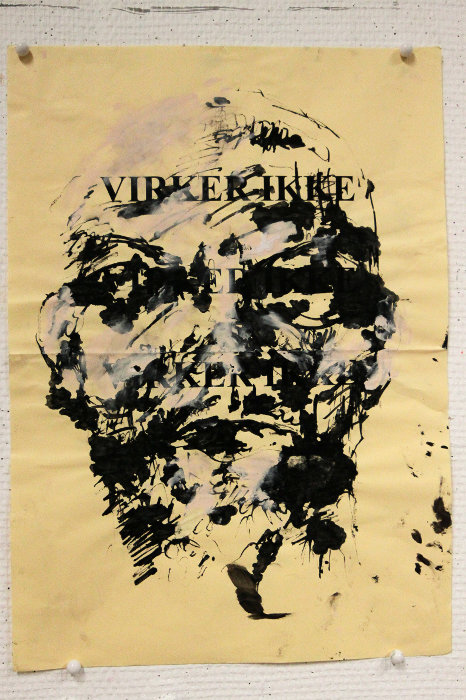 "Out of Order". Ink and Acrylics on photocopy on coloured paper. 2017. Size A3.
This was drawn from memory. I did not use mirror or photo.