Mixed: Drawing: Portrait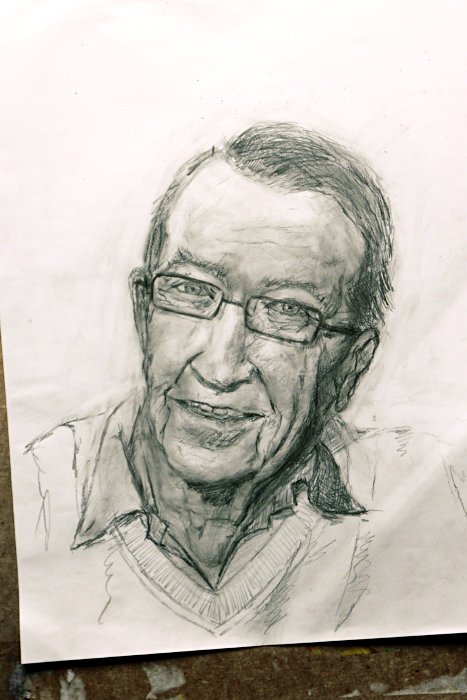 "Benny Andersen"
Pencil on paper. 2018. 29.2x42cm (DIN A3)
Read on for previous state photo ...
Mixed media: Wood carving. Update of earlier post: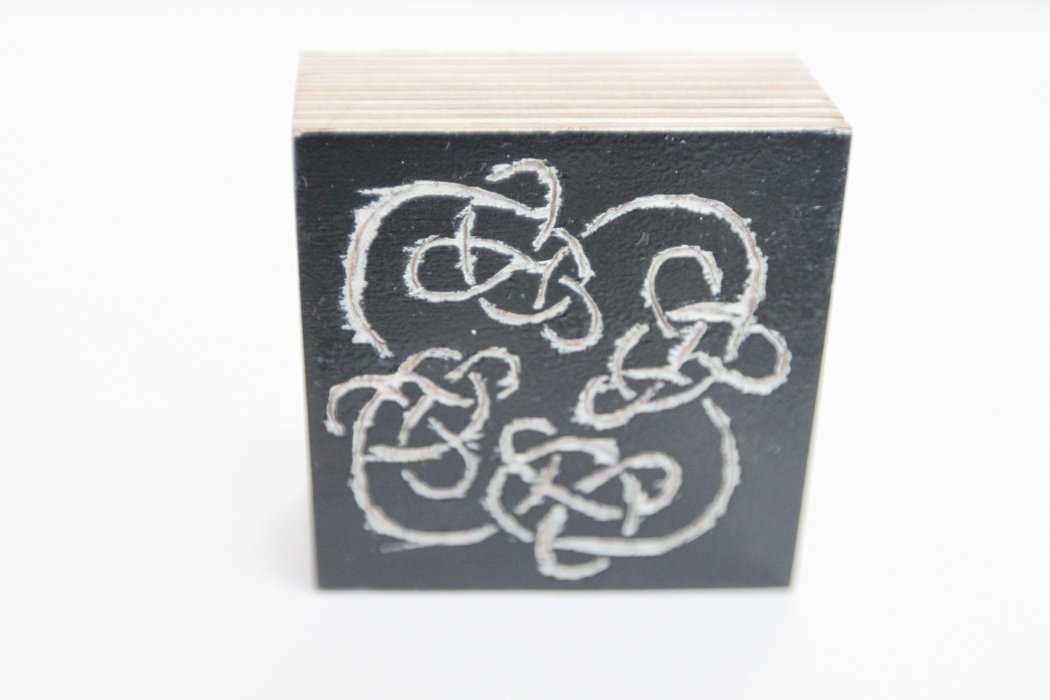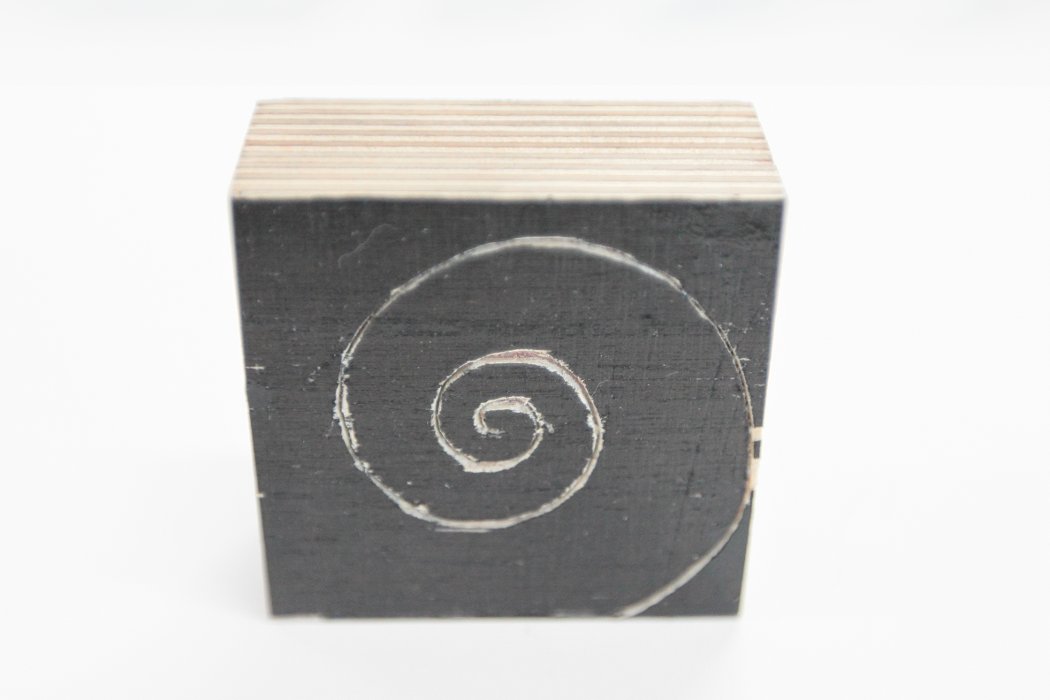 Untitled (knot and spiral on opposite sides).
Wood carving w/paint applied, plywood. 2018. ~7x7x2cm
Mixed: Drawing: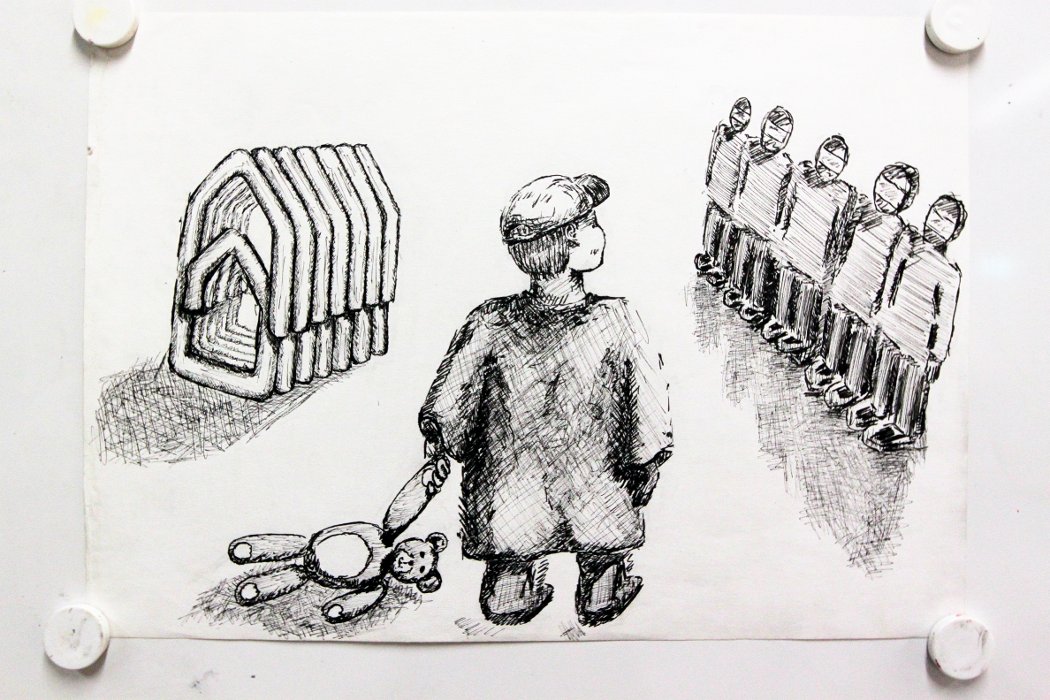 In Memoriam: Ungdomshuset, Jagtvej 69
Permanent marker on paper. 2007+2018. DIN A3
This was drawn as a quick pencil sketch in October 2007. Here, 11 years later I re-discovered it and replaced the faint pencil lines with permanent marker.
Mixed media / Crafts: An "upcycled" cardboard box (WIP).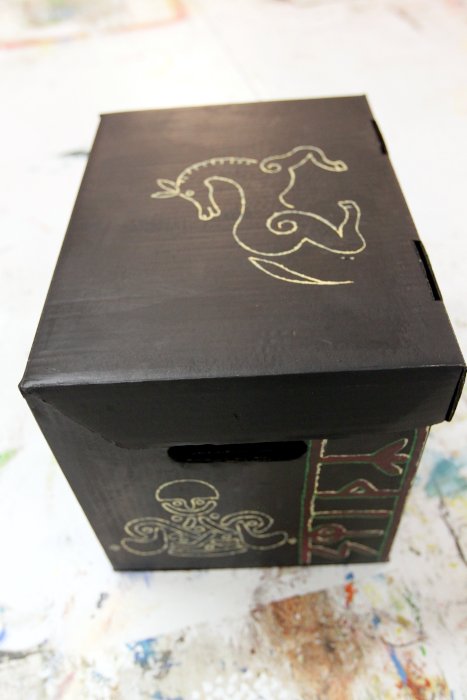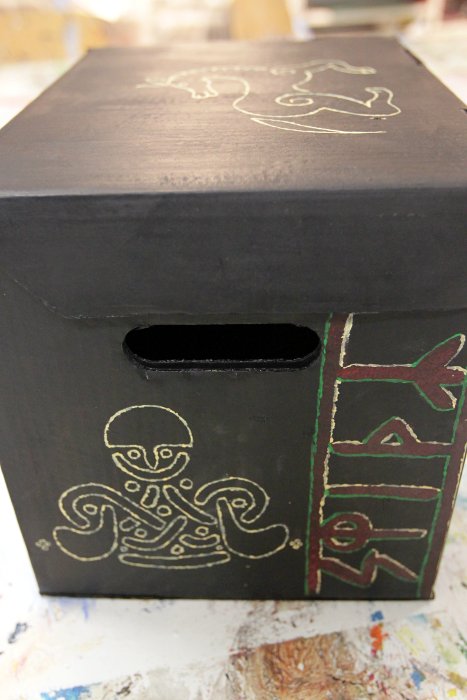 Storage box (W.I.P.).
Cardboard box, acrylics. 2018. 25x34x26 cm
Like so much else, there is more to this than meets the eye. Read on...
Mixed media / Crafts: A binder made from a cardboard box.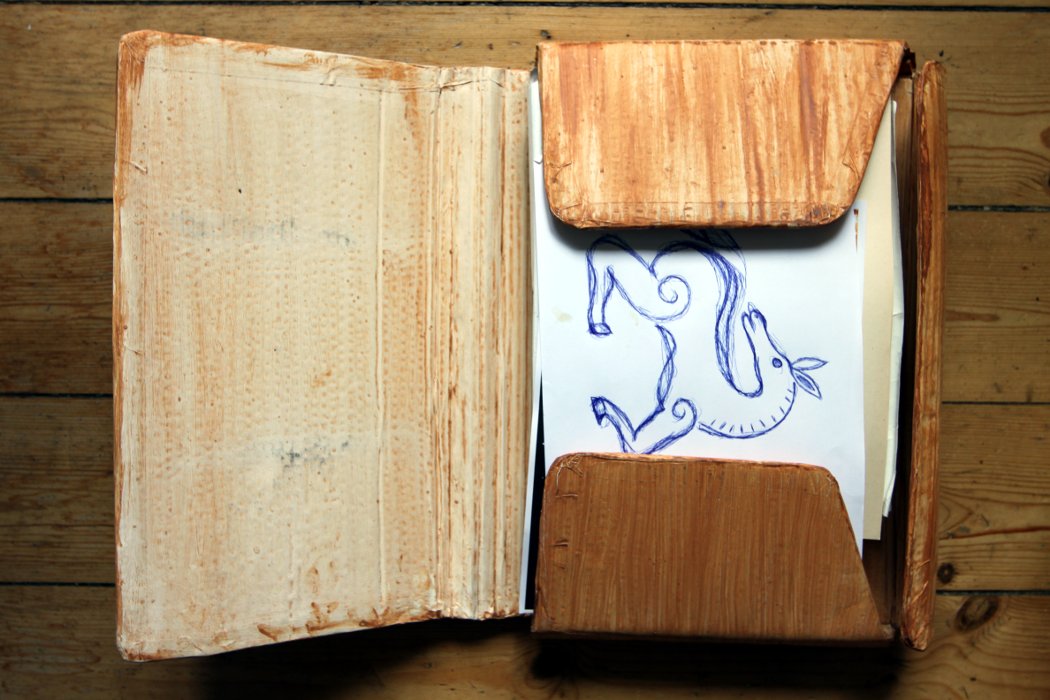 Cardboard binder. Cardboard, acrylics. 2018. 40x28x6 cm
Read on for photos of the outside decoration.