Drawing: Light like a feather, heavy as lead;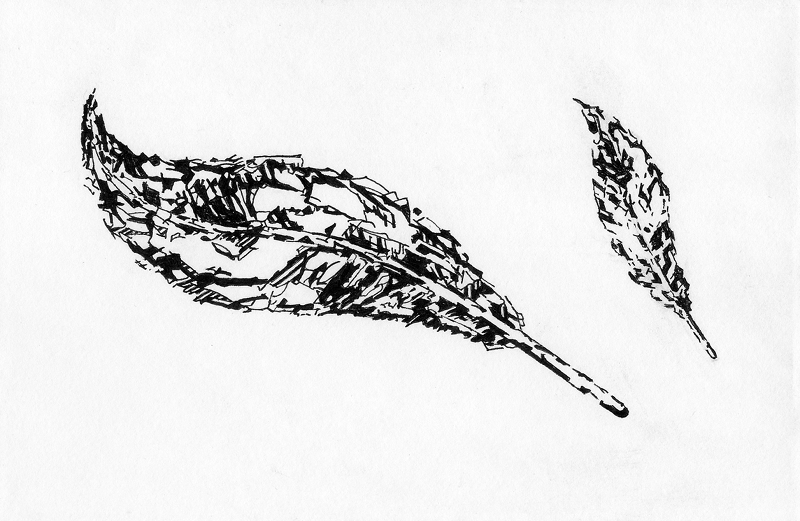 "Feather". 2013. Permanent marker on paper. 22x14cm.
Miniature mixed media, in chrome: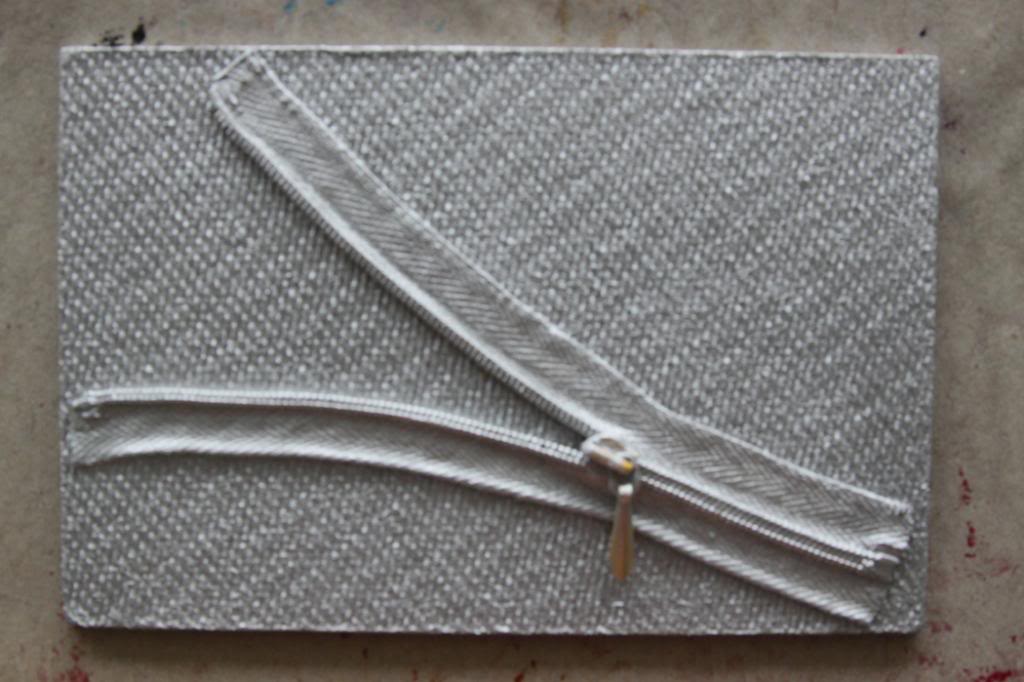 "Zip". 2013. Mixed media: Zipper, paint on masonite. 15x10cm.
Mixed Media. Updated 2012-02-22: New photo.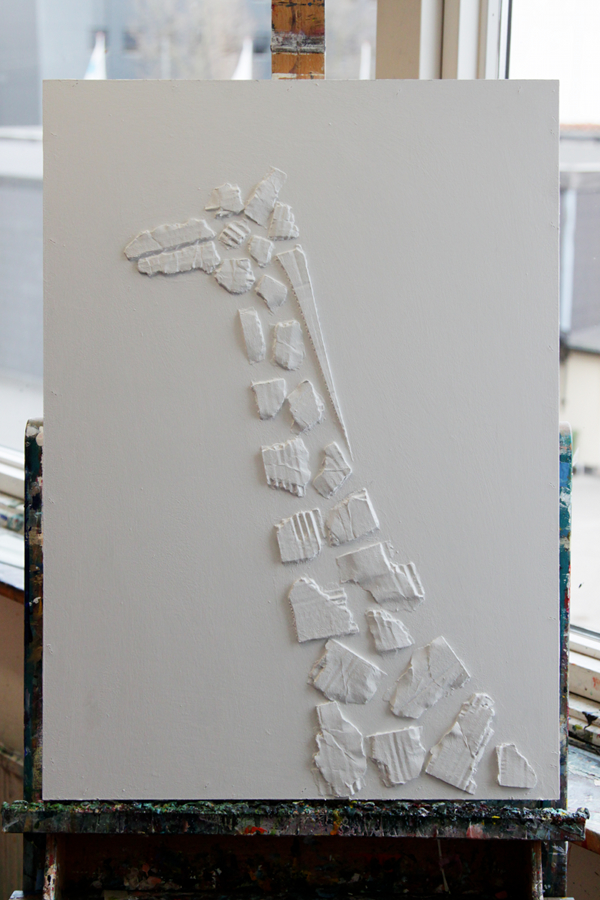 "Giraffe". 2013. Cardboard on masonite. 50x70cm.
Cardboard box, masonite board, white paint, and glue.
Drawing: I wish You a Happy New Year in 2013 with this little drawing I did last night: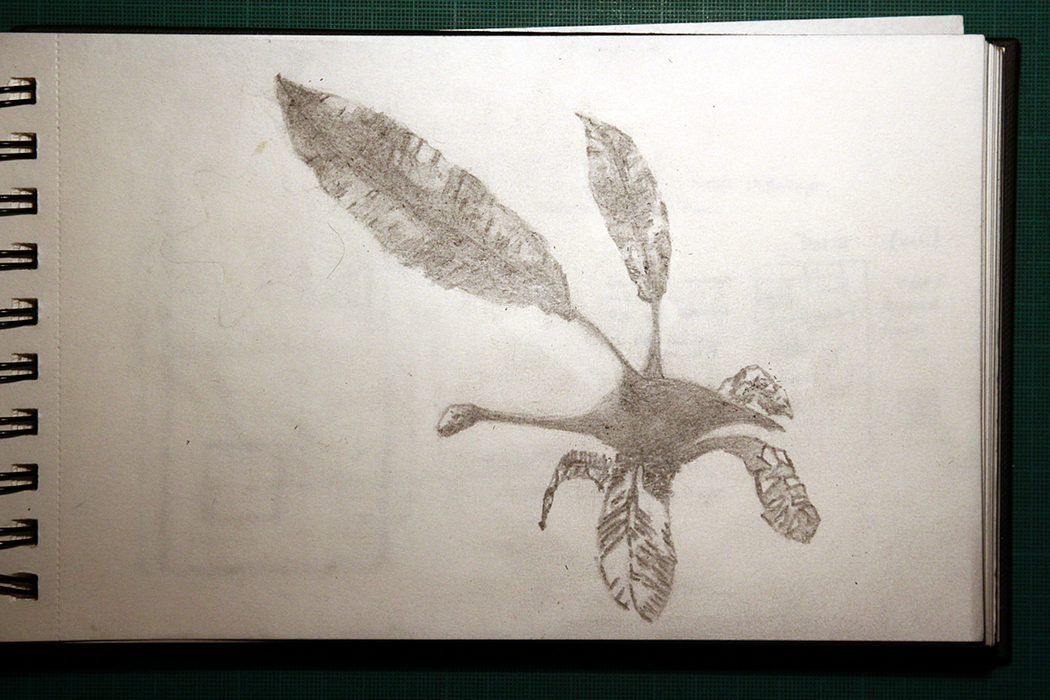 Untitled. 2012. Pencil on paper. 21,5x14 cm.
For details, click image to view in large size.
Mixed media: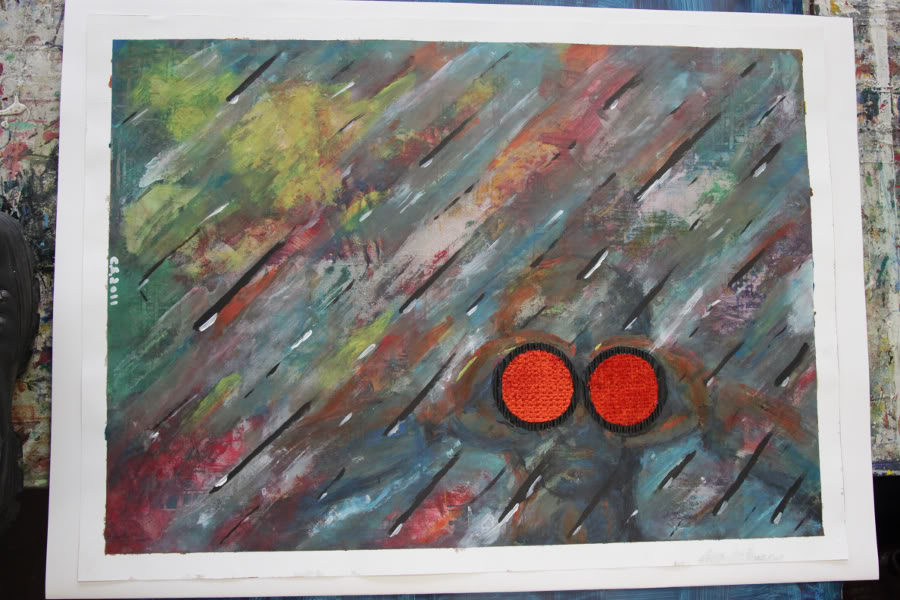 "Orange Outlook". Mixed Media, 2011. 70x50cm.
Materials used: : Acrylics, cardboard, and orange fabric on paper