Mixed media: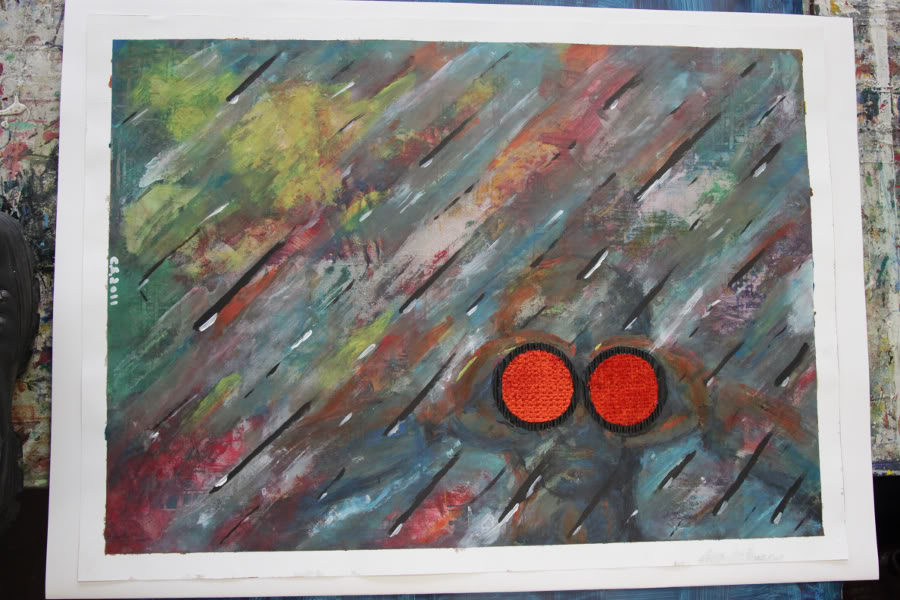 "Orange Outlook". Mixed Media, 2011. 70x50cm.
Materials used: : Acrylics, cardboard, and orange fabric on paper
The challenge for the exhibition "Picassos Venner" was to select one out of three specific Picasso paintings and make a mixed media interpretation of it. Here is my contribution: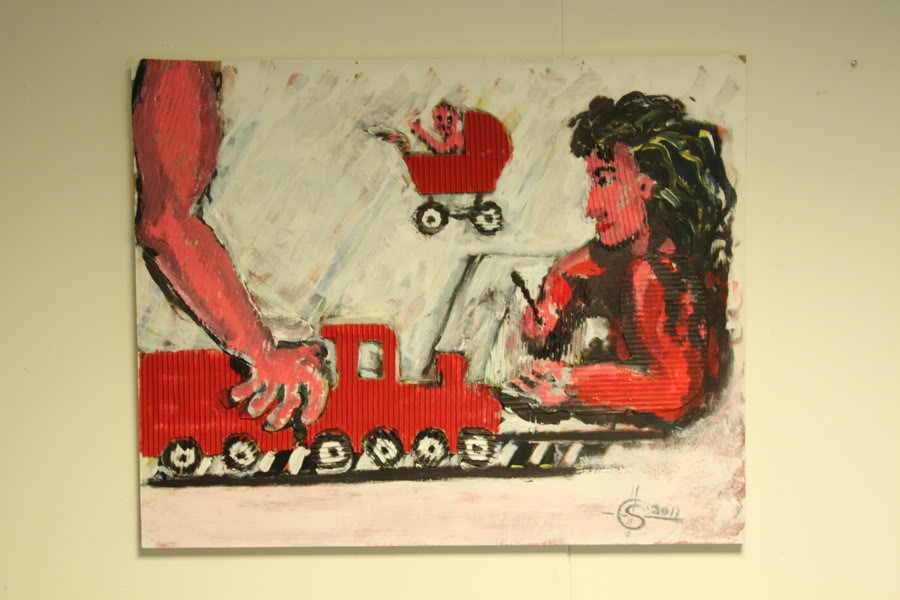 "Monday". Mixed Media, 2011: Acrylics and cardboard on masonite (60x75cm).
Read on...