The Commute
Graphics: Intaglio, Dry Point: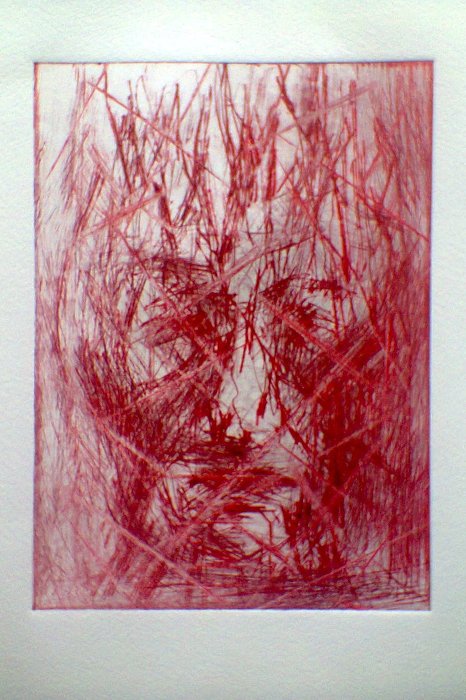 "The Commute (DSB)". Dry Point. 2023. Size: ~DIN A5
I've been commuting by Public Transport (trains) for a few years. It regularly is that awful, as if the train management was making a conscious effort to make people use cars in stead.
My trip is scheduled to take around one hour. I have tried on four occasions that it took four hours and on two occasions, six hours. Six hours after a long working day, after at least an hour of transport first, that is. This transport company ("DSB") writes their own timetables, and they can't even comply with those.
Please comment