A little something from the "crafts" department: Paper binders decorated with different hand printed star tile patterns (Click to see large size photos):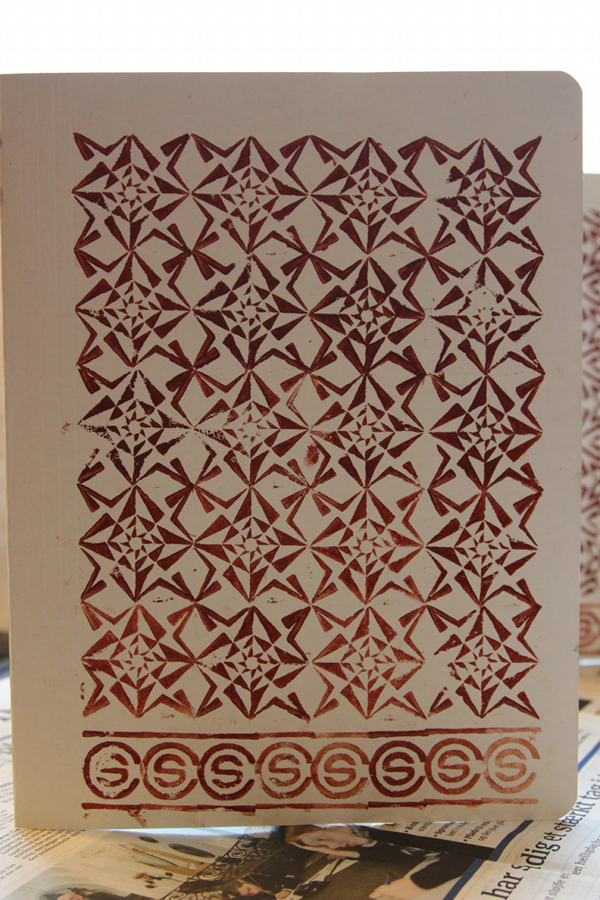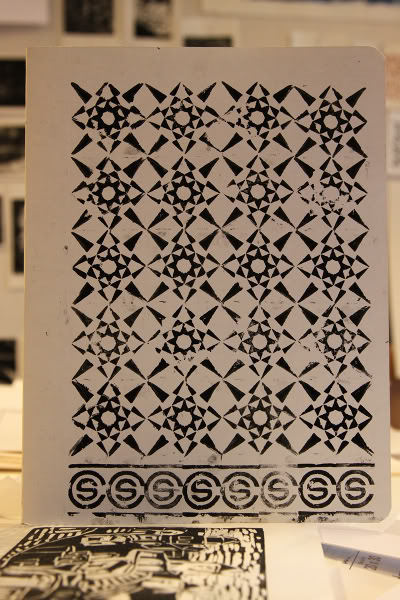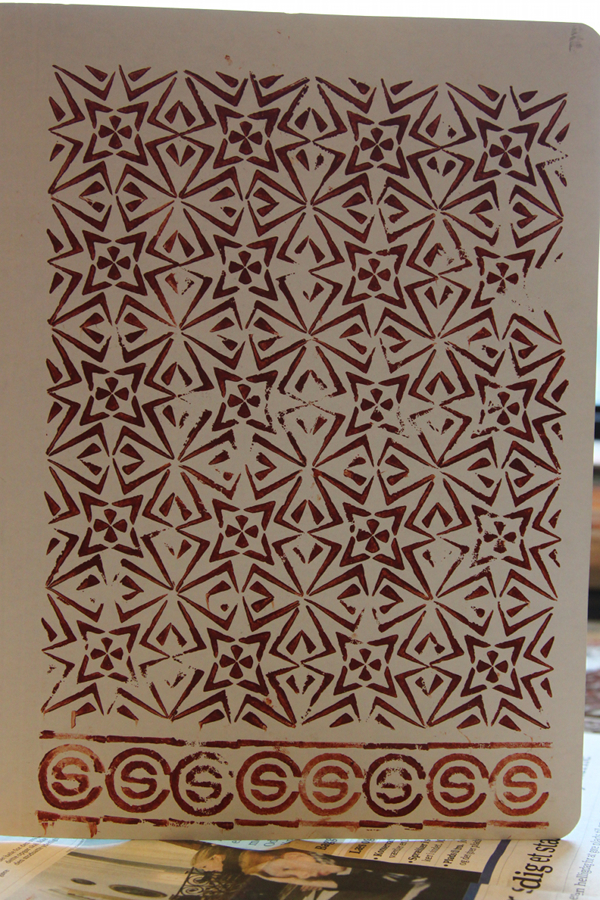 Paper binders with linoleum prints. 2012. Size A4.
Each binder has 28 separate linoleum prints on it, even though it may look like one big print.
Updated 2012-10-03.
Here's something a little different. A miniature linoleum print; no larger than 5x5 cm. This is the first of a series of miniature geometric star tiles.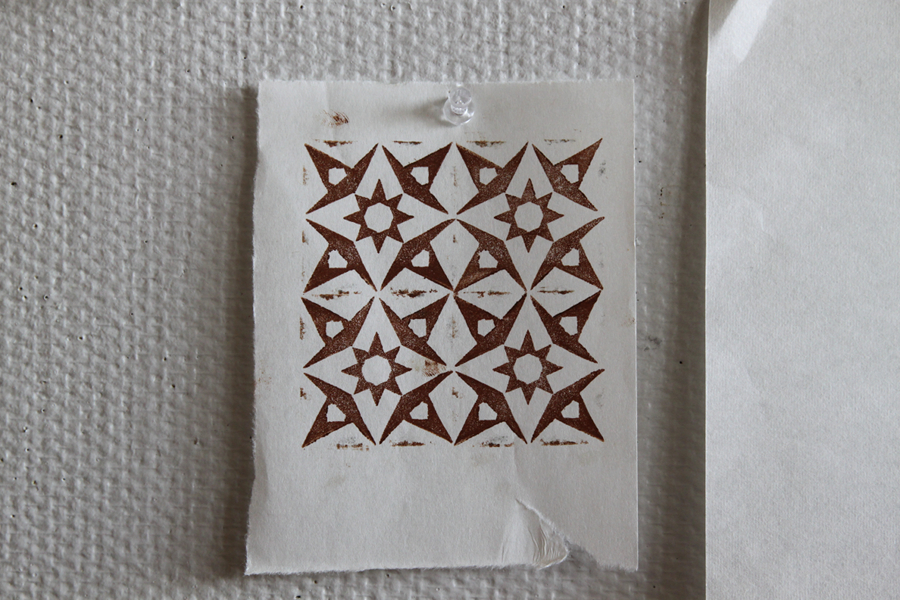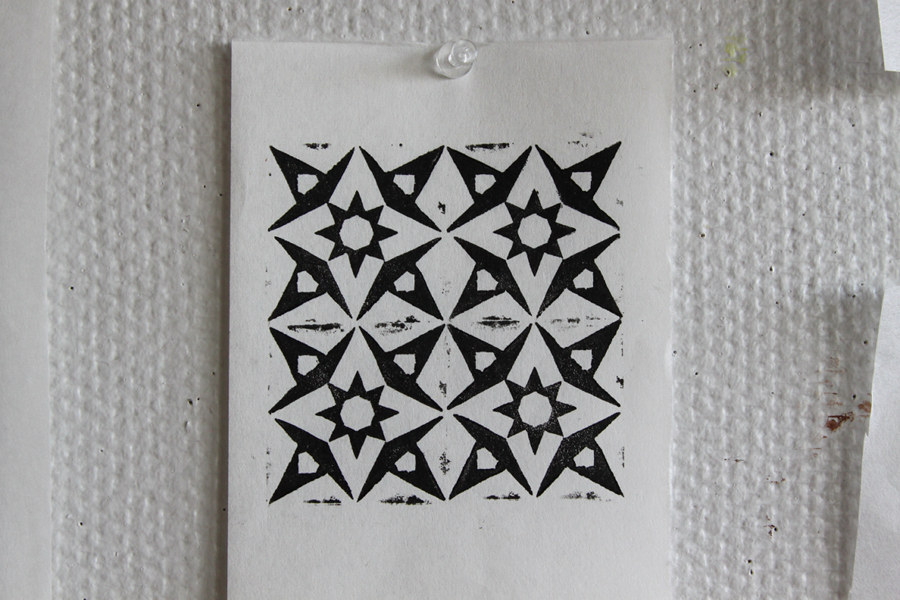 "Star Tile 1". 2012. Linoleum, (4x) 5x5 cm (in a two-by-to pattern).
Read on for a sneak preview of some more star tiles...