Graphics (lino cut): New "Star Tile" type pattern: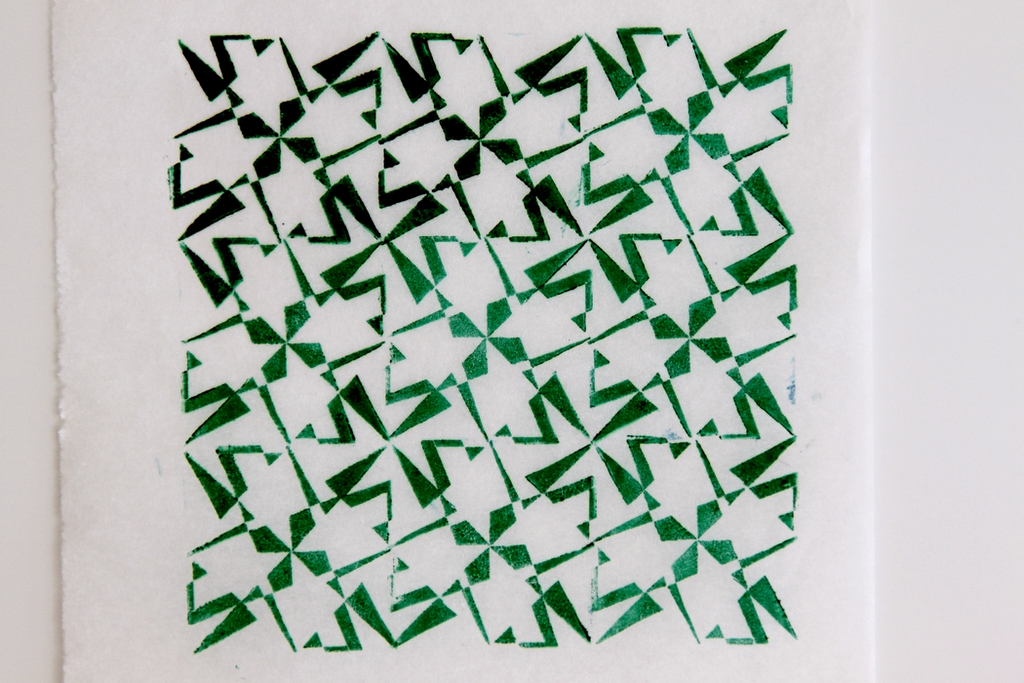 Untitled (Star Tile #6). Linoleum cut. 2015. (9x)5x5 cm.
See
more tiles here
.
Graphics / linoleum: Geometry / knots / patterns: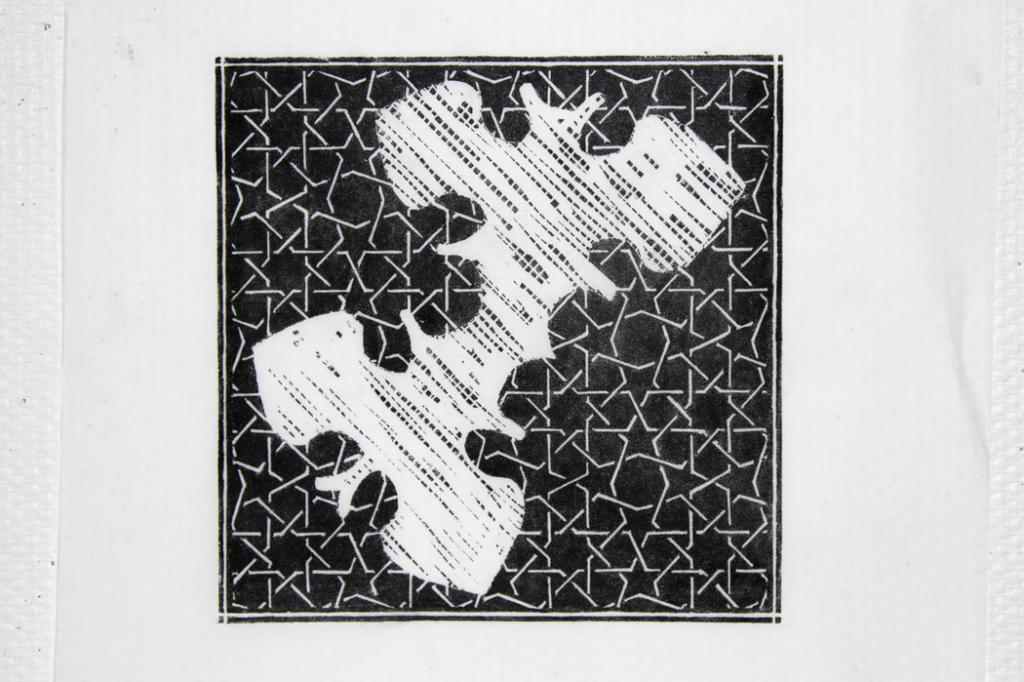 Untitled. Linoleum. 2015. 21x21 cm.
This is a multi-symmetrical non-figurative figure over a pattern known as a Girih ("knot")...
Test print of 7 new miniature linoleum tiles designed for pattern work. Each tile measures only 2.5 by 2.5 cm (1x1 inch), half the size of my star tiles.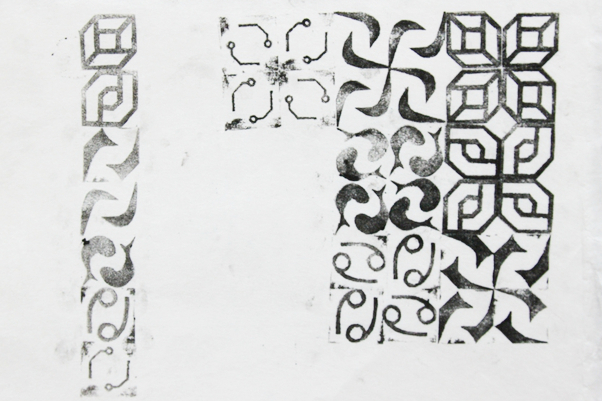 "Test prints: Pattern components". 2013. Linoleum. (7x) 2.5x2.5cm.
To the left are the individual tiles in a vertical row, to the right each of them are repeated in groups of four, following a simple clockwise rotation rule.
Graphics: New linoleum pattern work: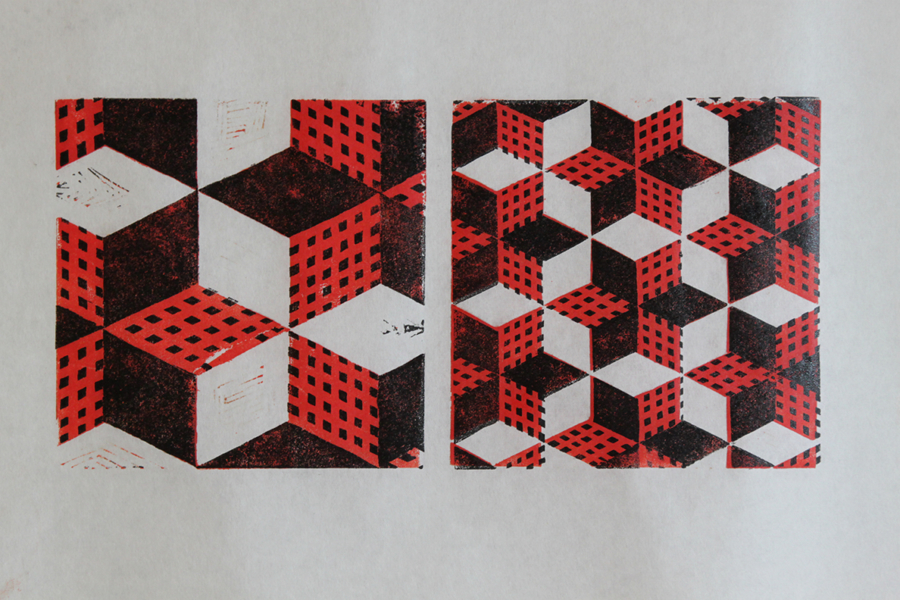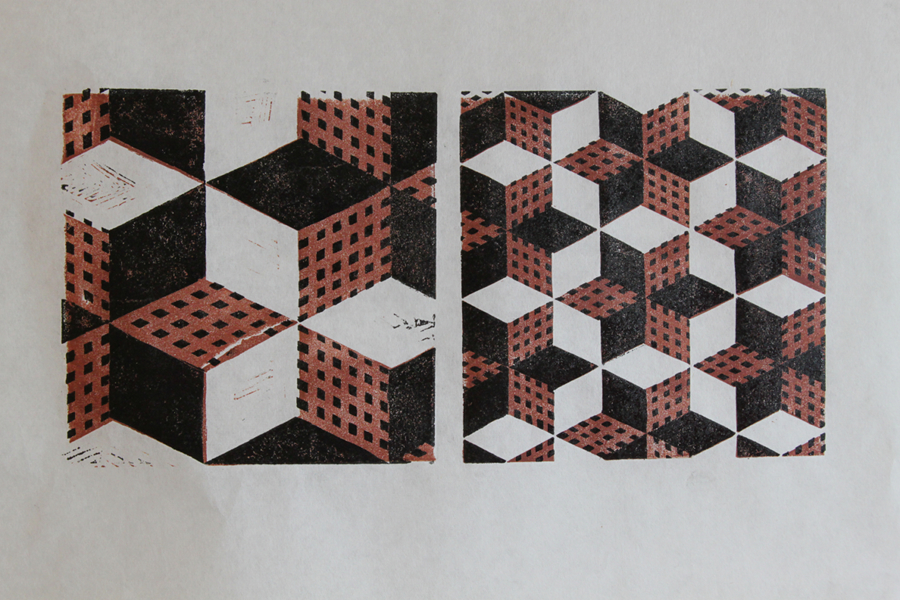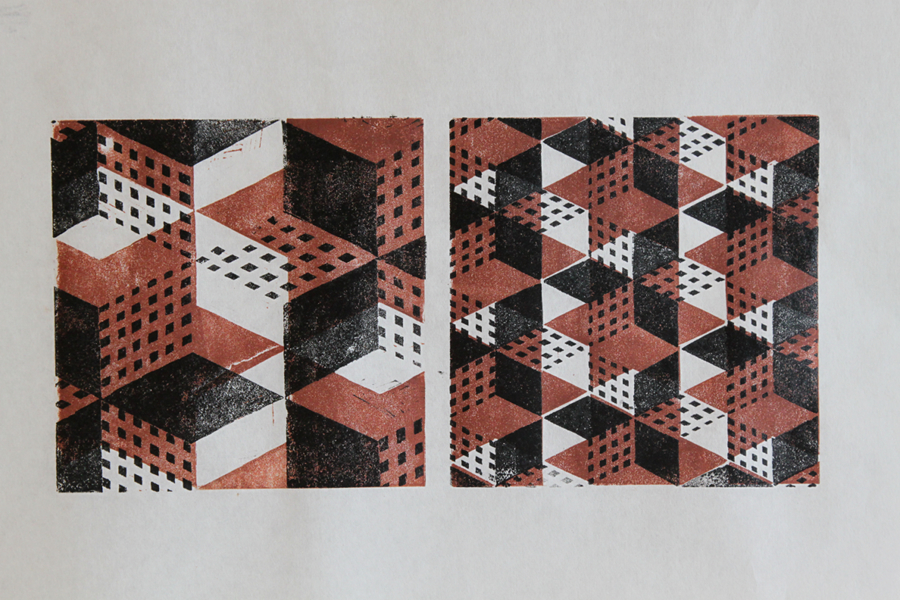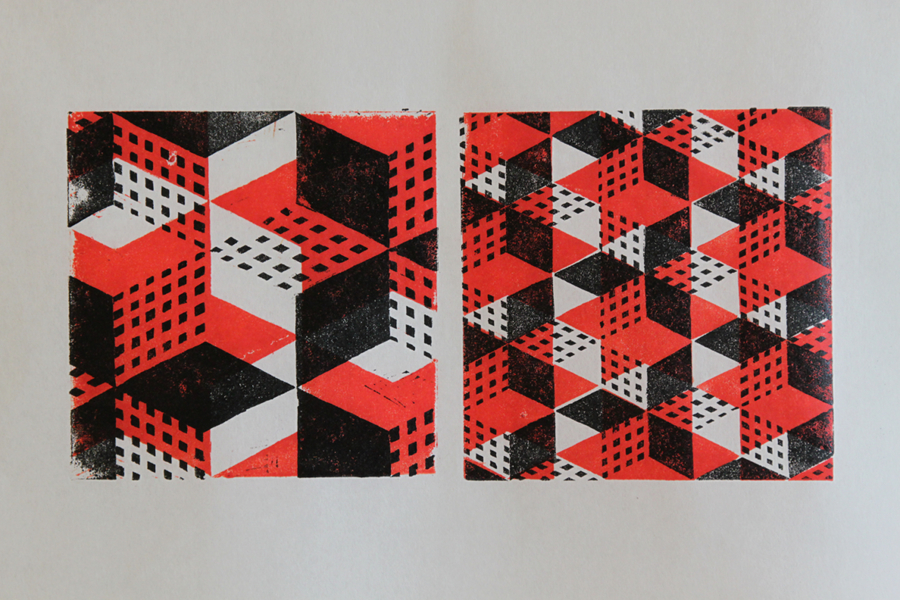 (2x) "Pattern Diptych, Untitled". 2013. Linoleum. 4x 15x15cm.
Click small images to see large size
Graphics: "Star Tiles" (linoleum), version 1 to 5. There are four handmade prints on each piece of paper: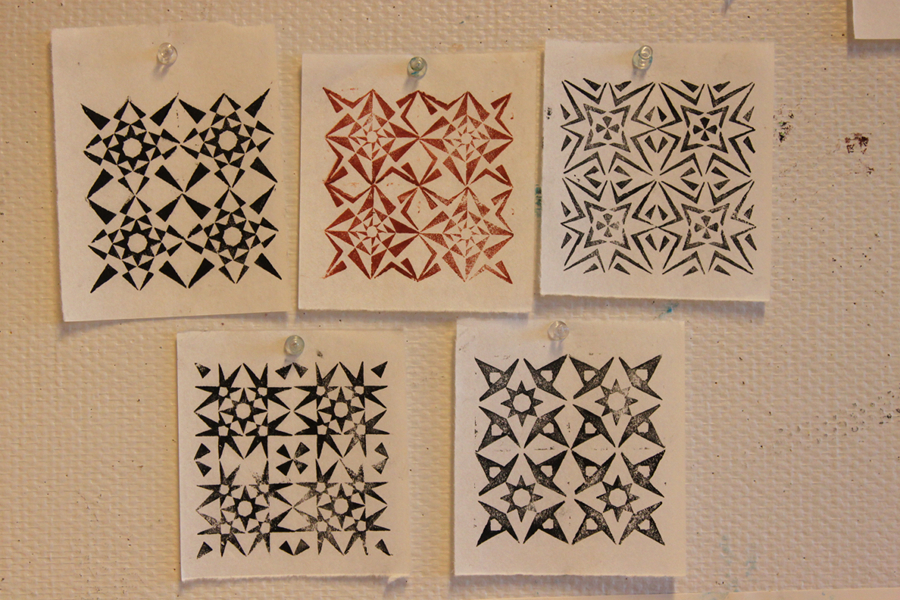 "Star Tile #1 to #5". 2012. Linoleum, 10x10 cm.
Each Star Tile measures 5x5cm and all of them are constructed from the same basic gridlines.