Graphics/linoleum: "Woman with dog".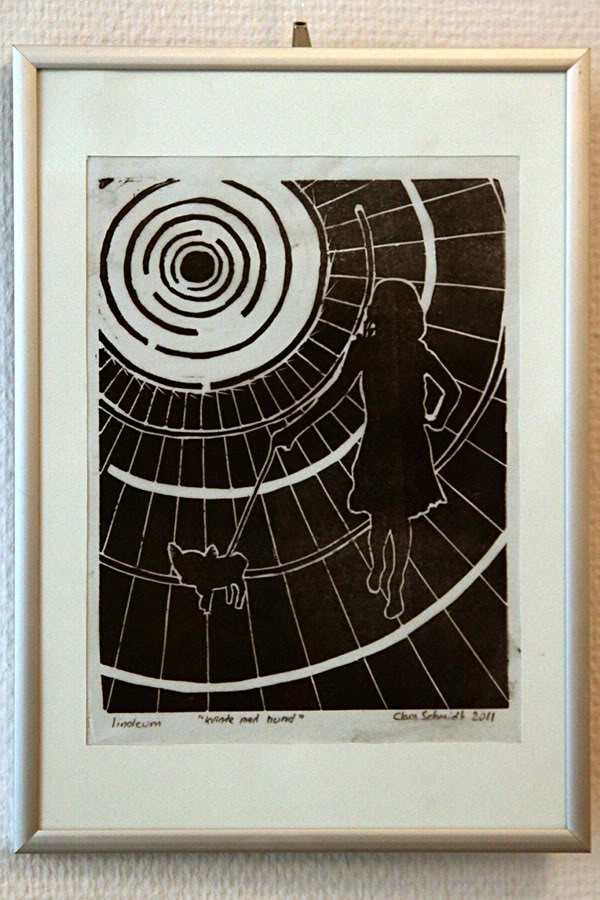 "Woman with dog". 2011. Linoleum. 15x20cm
Click the photo to see it in larger size.
Some prints from recent linoleum cuts: These were done as a technical exercise, so the ghost scene and the ant were done mostly for the process, not for the final result. However, both turned out interesting, I think. Here are some pictures: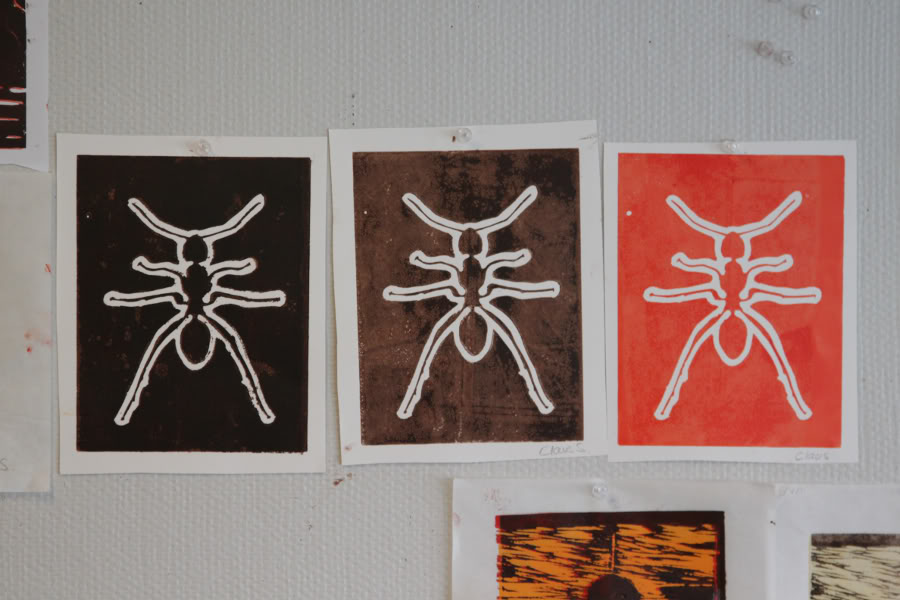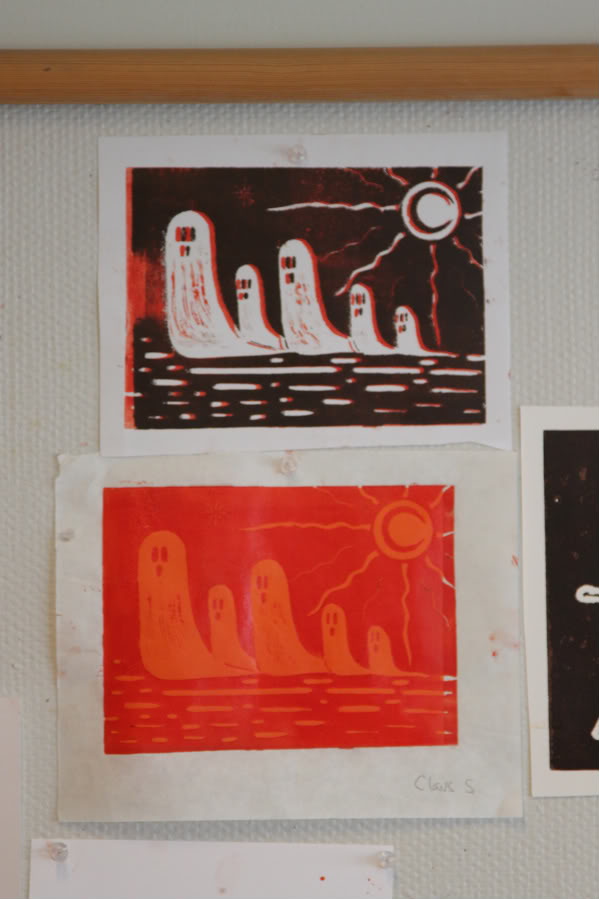 Linoleum test prints. Click for bigger size.
More, and larger, pictures below