Graphics. Just re-discovered these two linoleum prints I made some 27 years ago (click to view large size):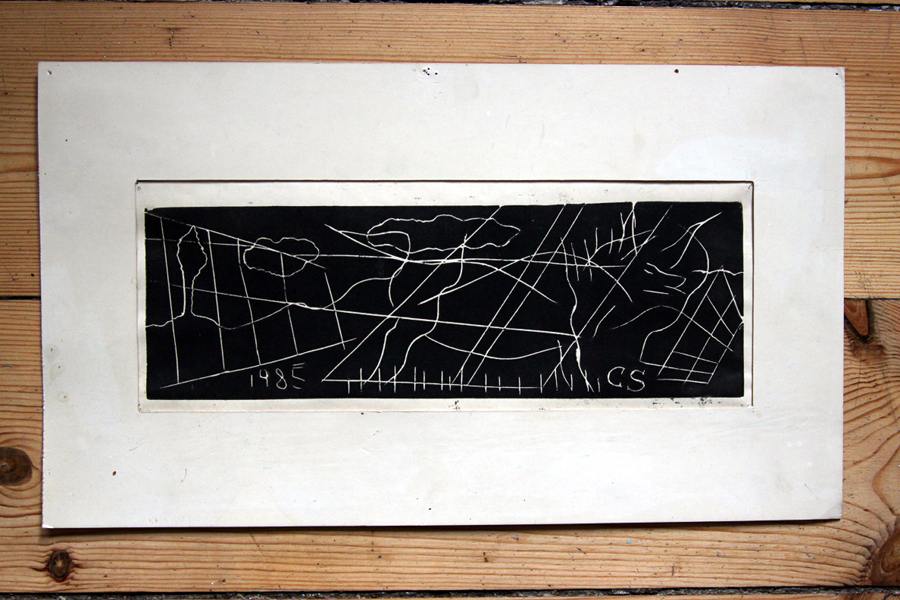 Two untitled prints. 1985. Linoleum, 14x8cm & 28x9cm
These two prints are the only ones, and they will remain unique as the boards are long gone.
Graphics: This linoleum print was made specifically for a group exhibition in the Greenhouse Café at the Copenhagen University Botanical Gardens, Frederiksberg.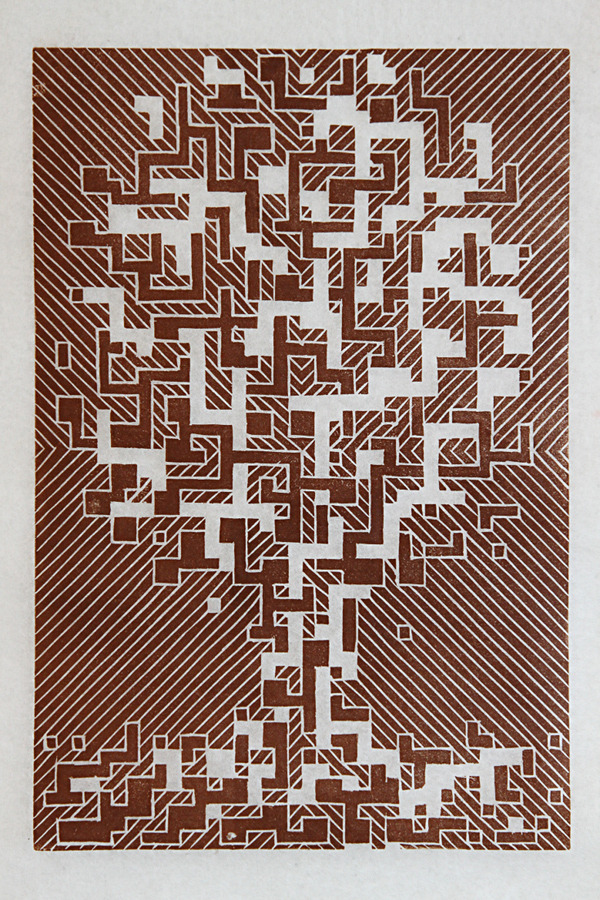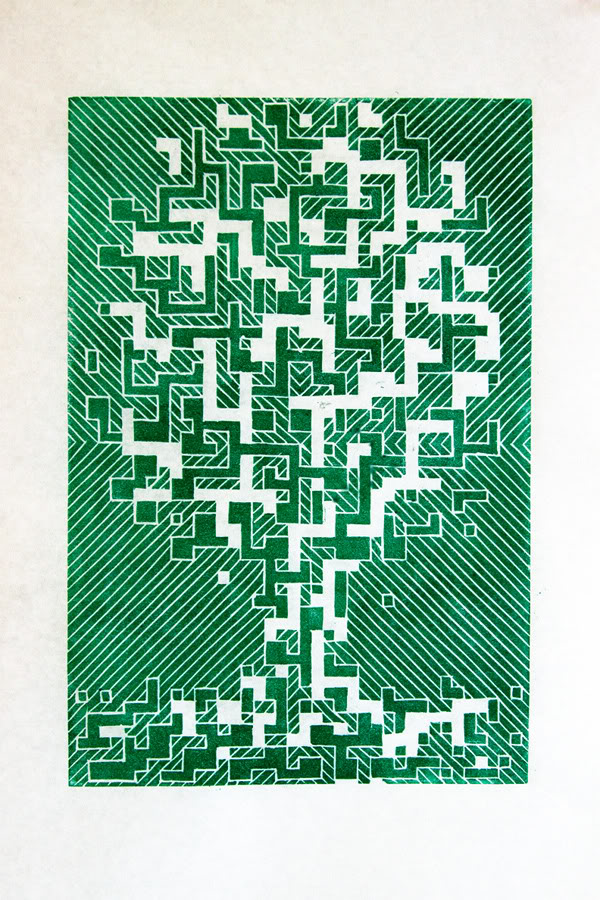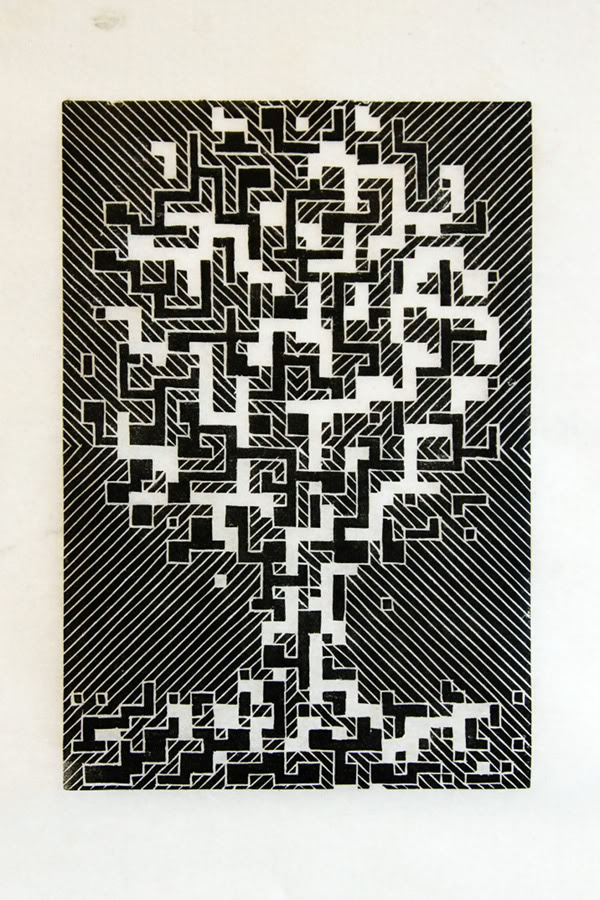 "Tree Of life", 2012. Size: DIN A4. Click to see bigger photo.
The exhibition will take place the last two weeks of October (weeks 42+43) - the exact dates will follow in an update to this post. Read on for the full story.
Graphics: An arcitecture study in linoleum. It may look familliar to some readers.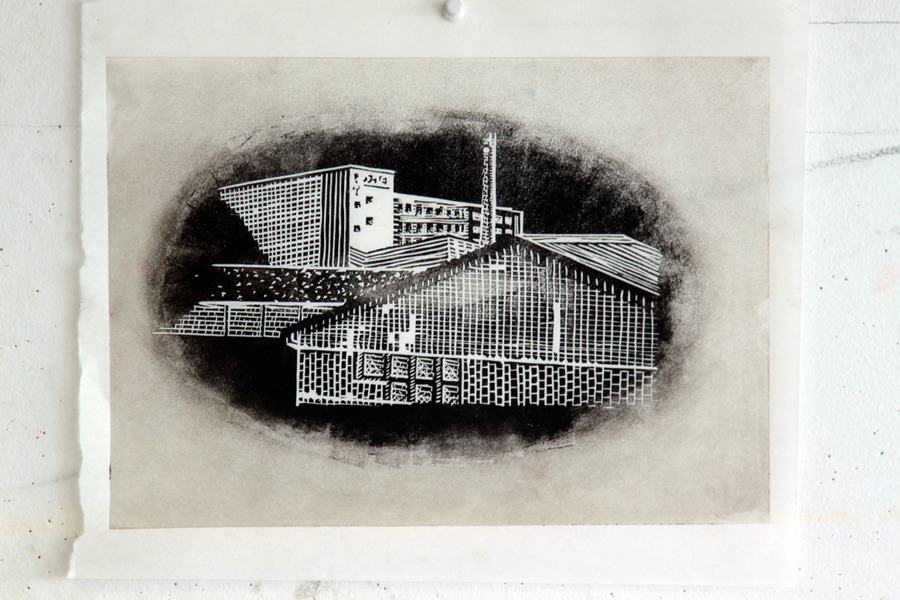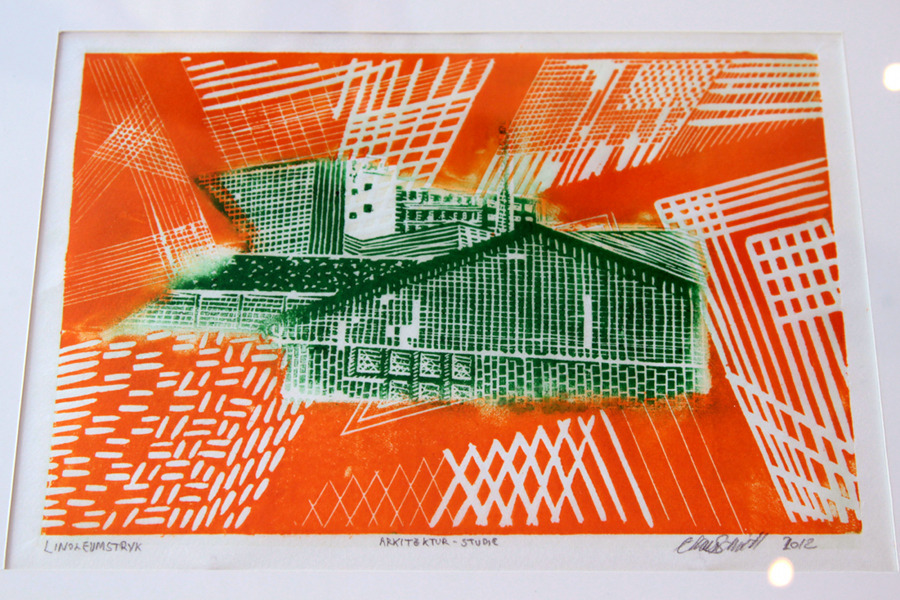 Architecture study. Linoleum print (Two different prints). A4 size, 2012.
Both were made using sponge technique, the bicolour one (right) was made using two different lino boards as well.
Graphics/linoleum: The three reels of a slot machine. With a twist, of course.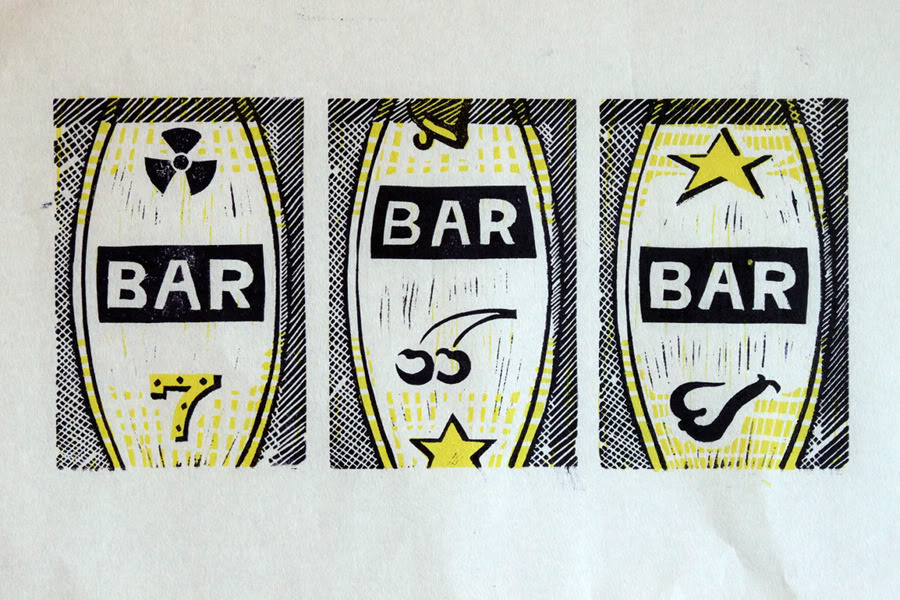 Slot machine reels. Triptych bi-color linoleum print. 2012. A3 size.
Read on for process photos, and comments.
These new linoleum prints are very small: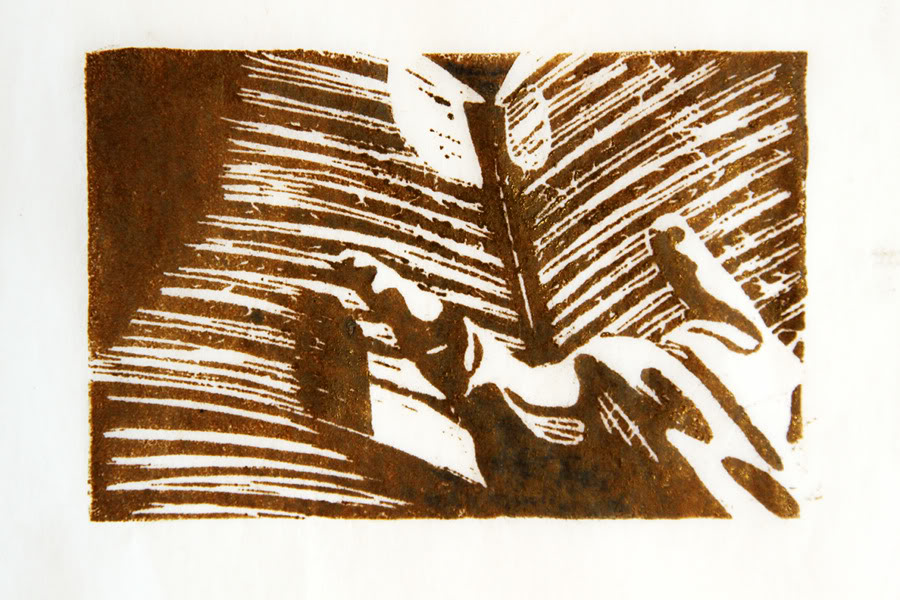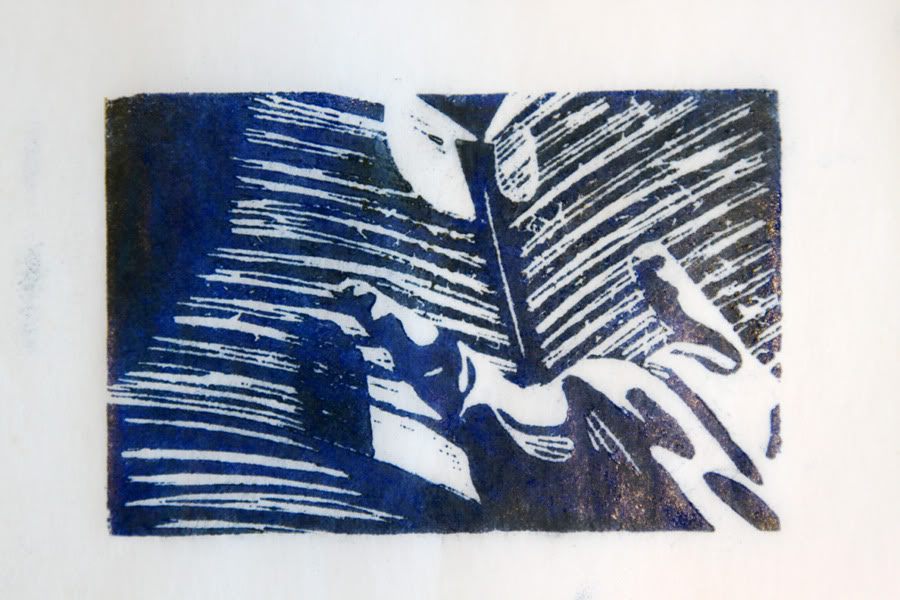 Untitled. Linoleum. 2011. 11x7 cm
See larger pictures below.