Graphics: An arcitecture study in linoleum. It may look familliar to some readers.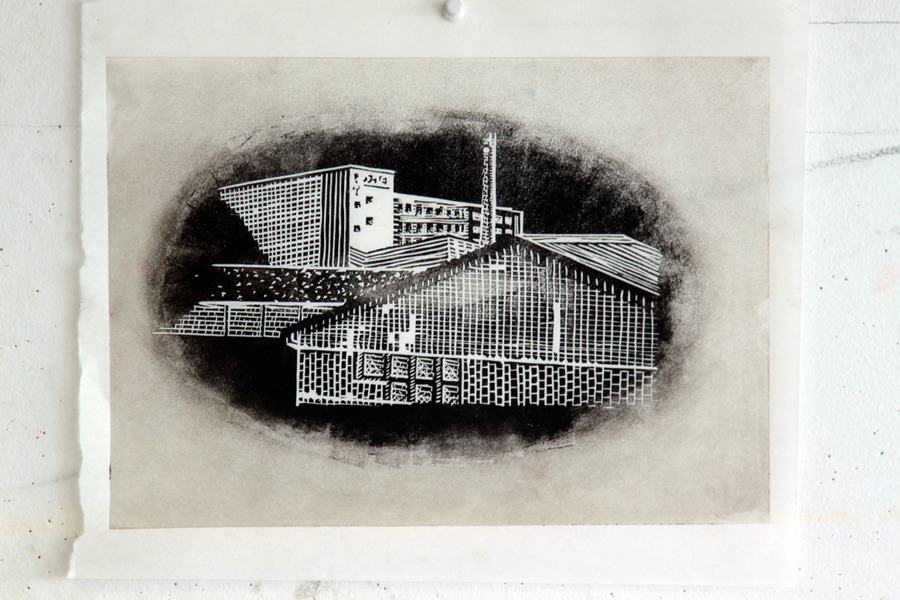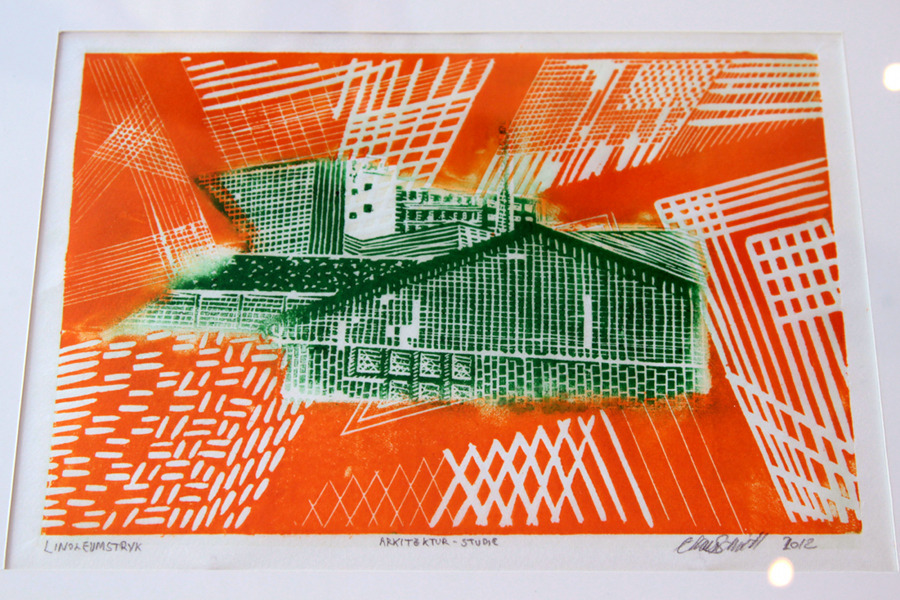 Architecture study. Linoleum print (Two different prints). A4 size, 2012.
Both were made using sponge technique, the bicolour one (right) was made using two different lino boards as well.
Graphics/linoleum: The three reels of a slot machine. With a twist, of course.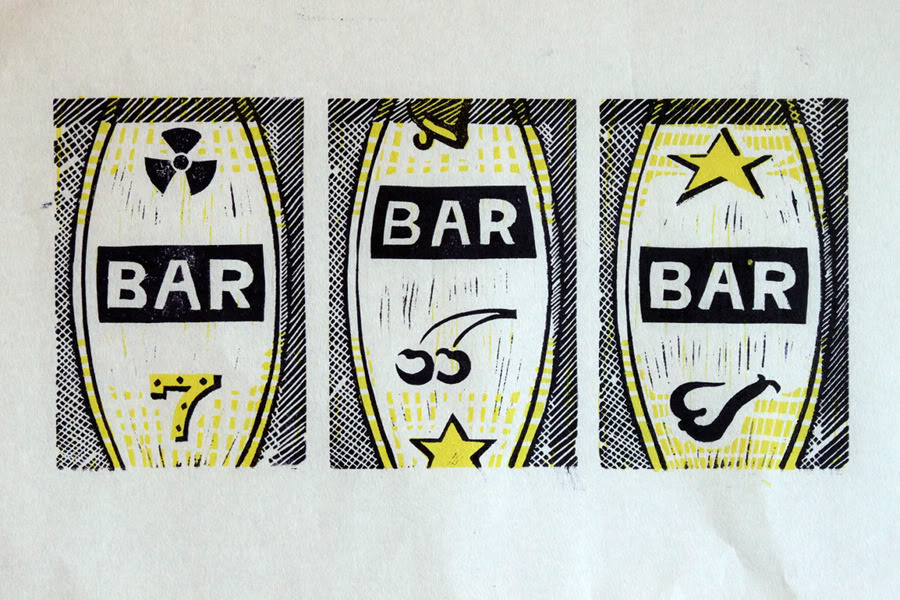 Slot machine reels. Triptych bi-color linoleum print. 2012. A3 size.
Read on for process photos, and comments.
These new linoleum prints are very small: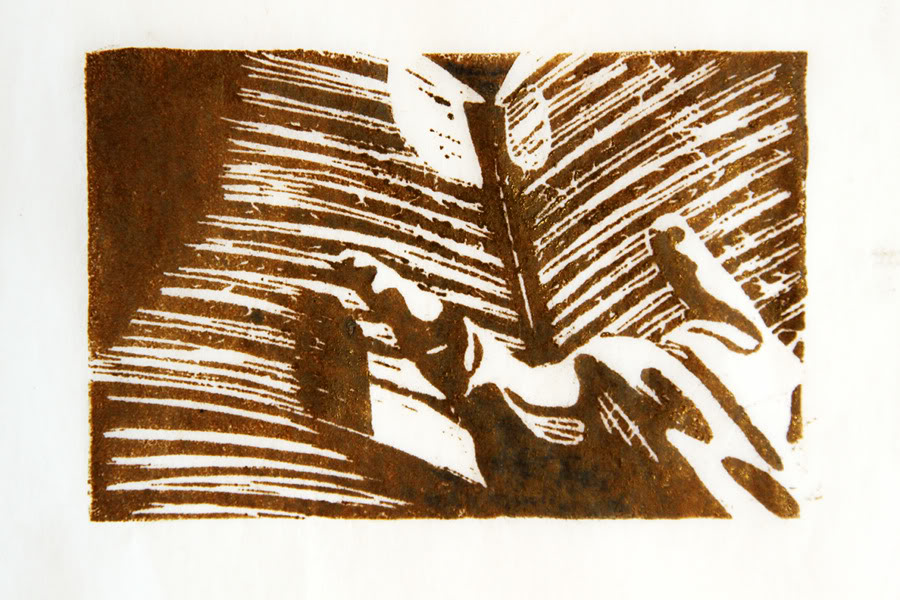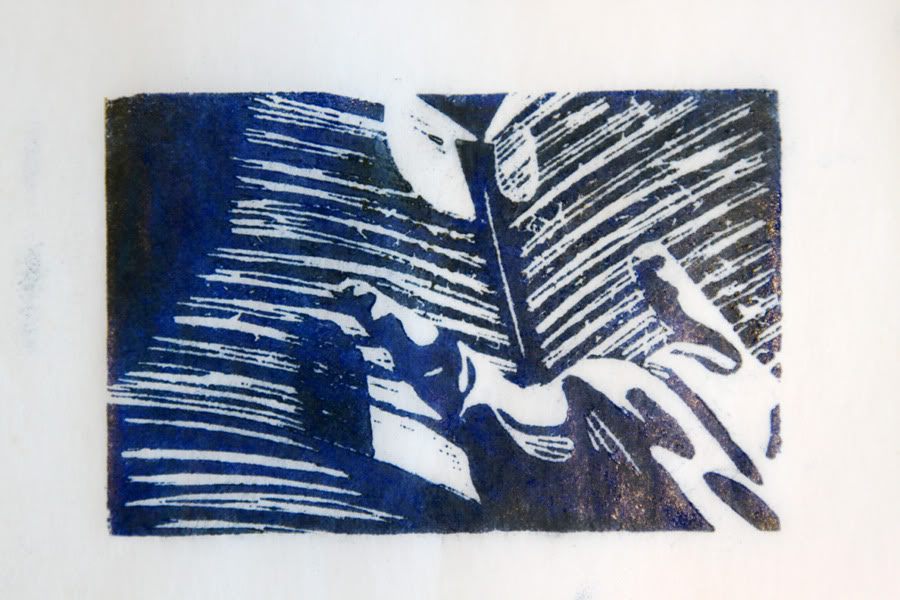 Untitled. Linoleum. 2011. 11x7 cm
See larger pictures below.
Graphics: A recent wood carving: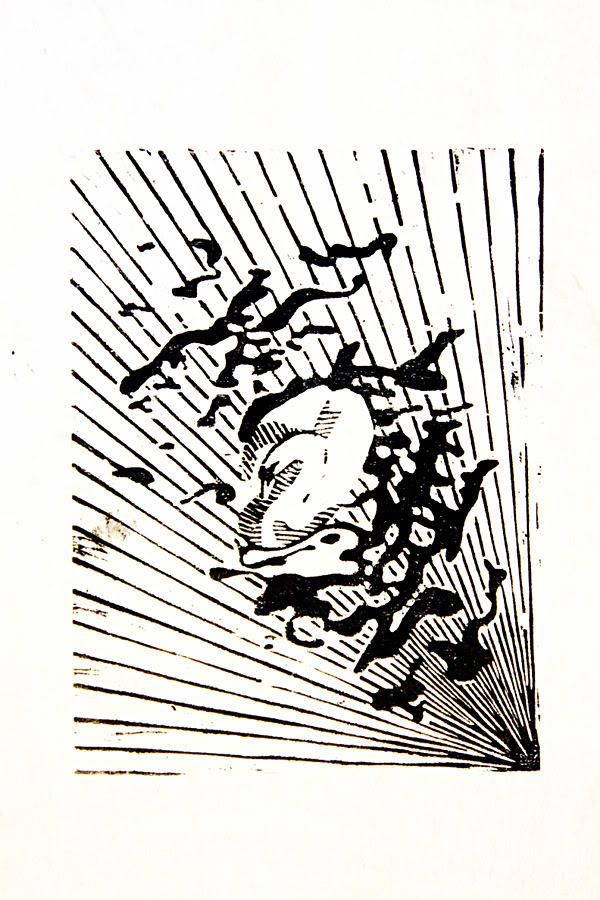 "Swan". Woodcut, 2011. 16x20 cm.
Graphics/linoleum: "Woman with dog".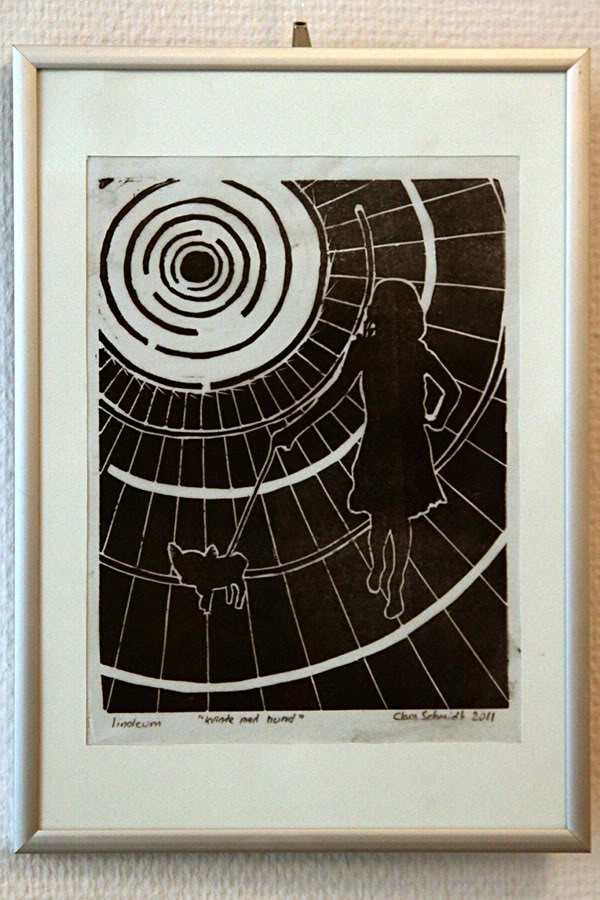 "Woman with dog". 2011. Linoleum. 15x20cm
Click the photo to see it in larger size.