Look Properly
Graphics: Woodcut: Reprint.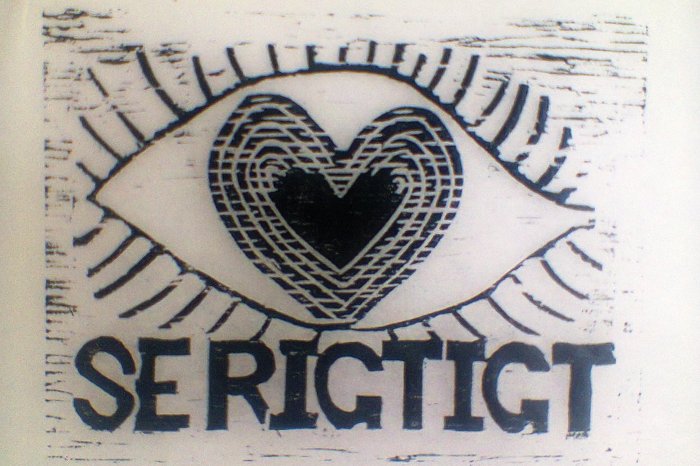 "Look Properly". Woodcut. (year?). Size: ~DIN A5
A paraphrase (of a quote from) the 1943 novella by Antoine de Saint-Exupéry "The Little Prince", ie.: "The essential is invisible to the eyes. Only with your heart you can look properly".
I am not sure which year this one was originally made.
Please comment