Graphics (linoleum): New knot: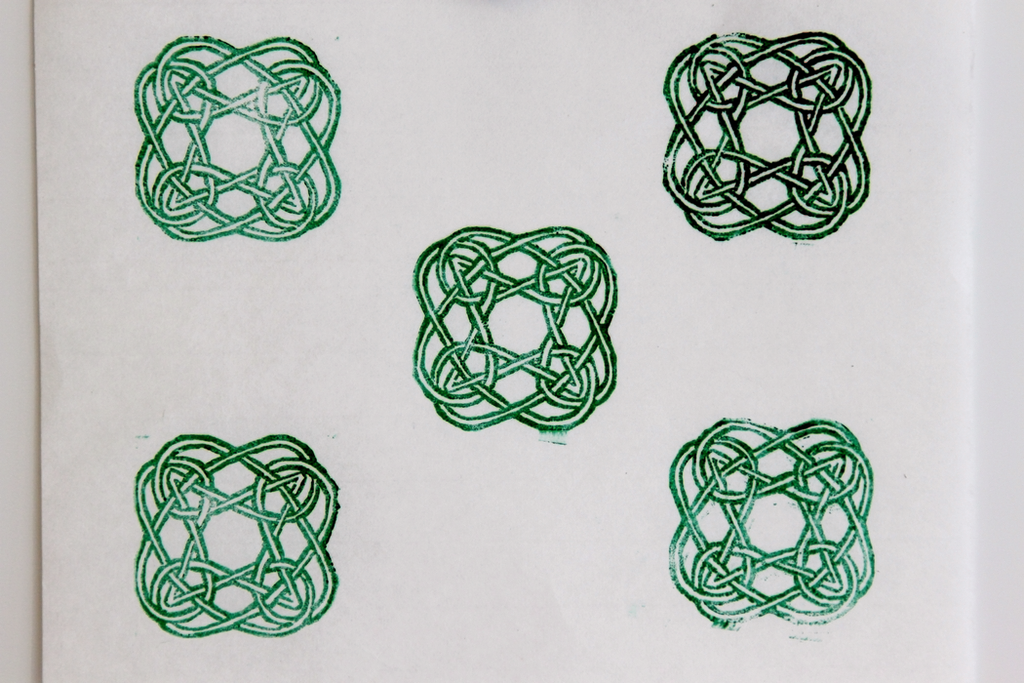 Untitled (Knot #8). Linoleum cut. 2015. (5x)5x5 cm.
Graphics: Here's a small series of "endless knots", or "good luck knots", cut in linoleum: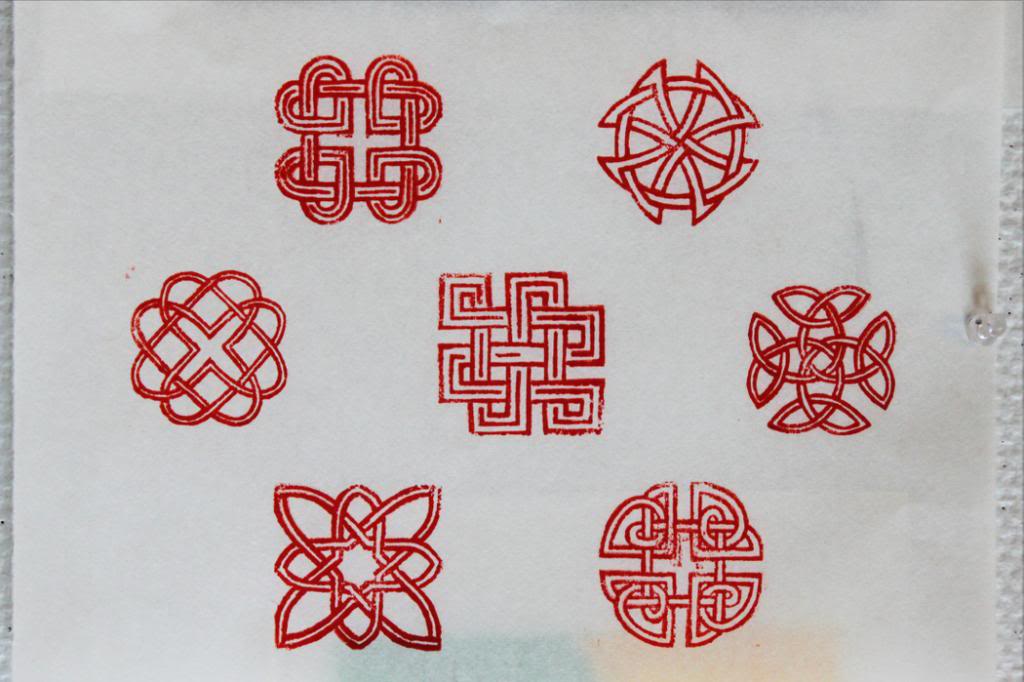 Untitled. 2013. Linoleum. (7x) 5x5cm.
As for the origin(s)/inspiration; one is Tibetan, one is Arab-inspired, the rest just inspired.
Two miniature linoleum prints, technically difficult to cut. Each board measures only 5x5cm, so most lines are 1 mm thick, or less.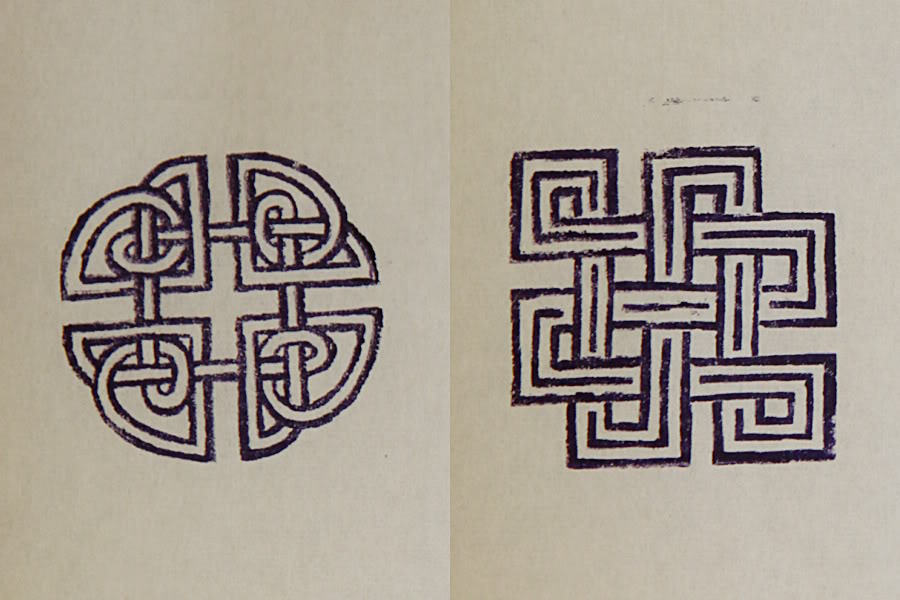 Endless Knot I & II. Linoleum print. 2012. Size 5x5cm.
While I'm responsible for the cutting and printing I can't take credit for the designs as they are apparently more than 1000 years old.
Read on for more prints (patterns with these two), and the story.