Architecture print
Graphics: An arcitecture study in linoleum. It may look familliar to some readers.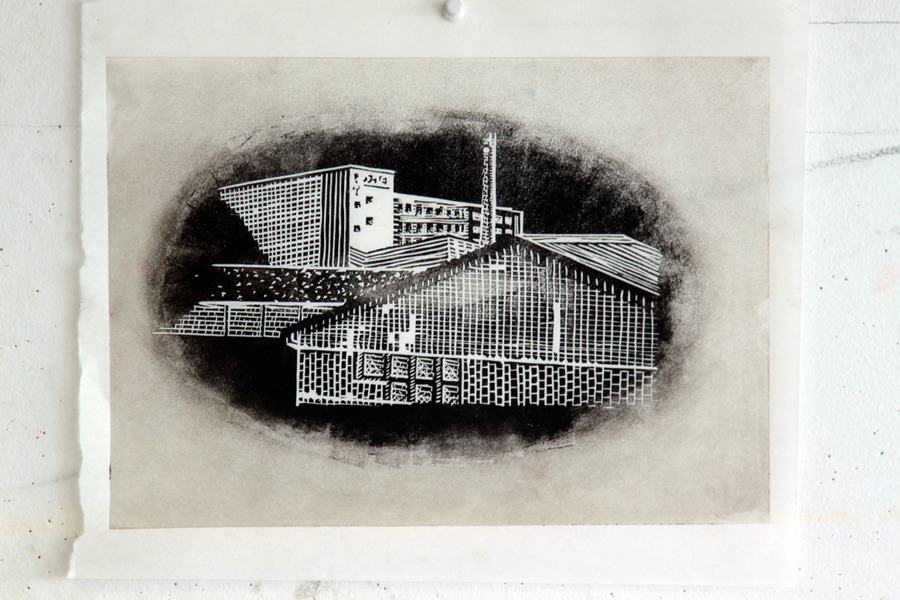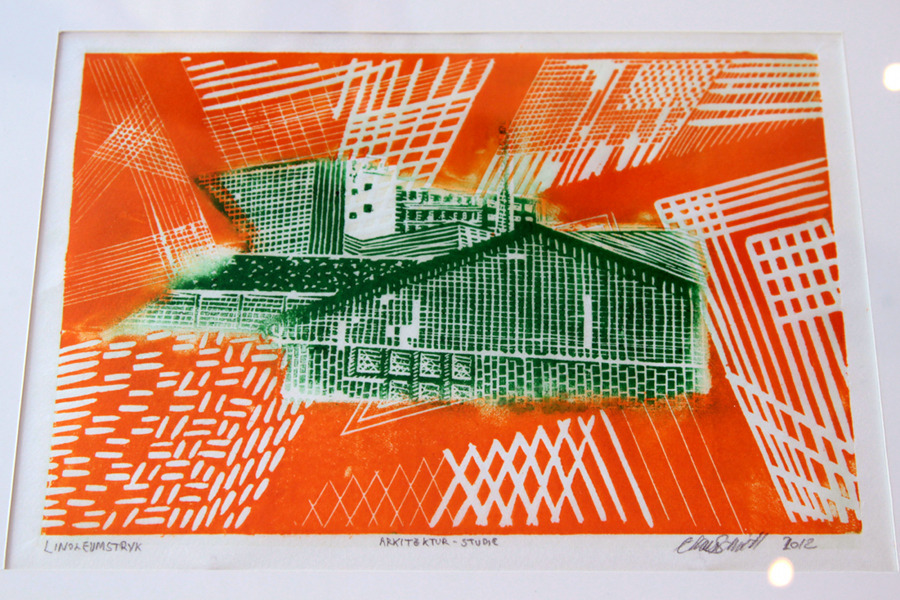 Architecture study. Linoleum print (Two different prints). A4 size, 2012.
Both were made using sponge technique, the bicolour one (right) was made using two different lino boards as well.
Here are the before-and-after pictures (click on the photos to see larger versions):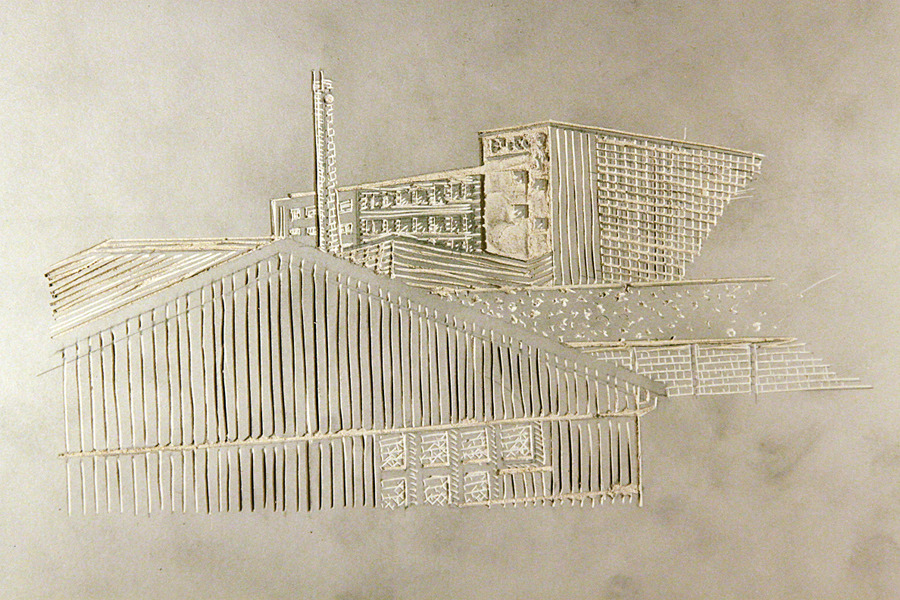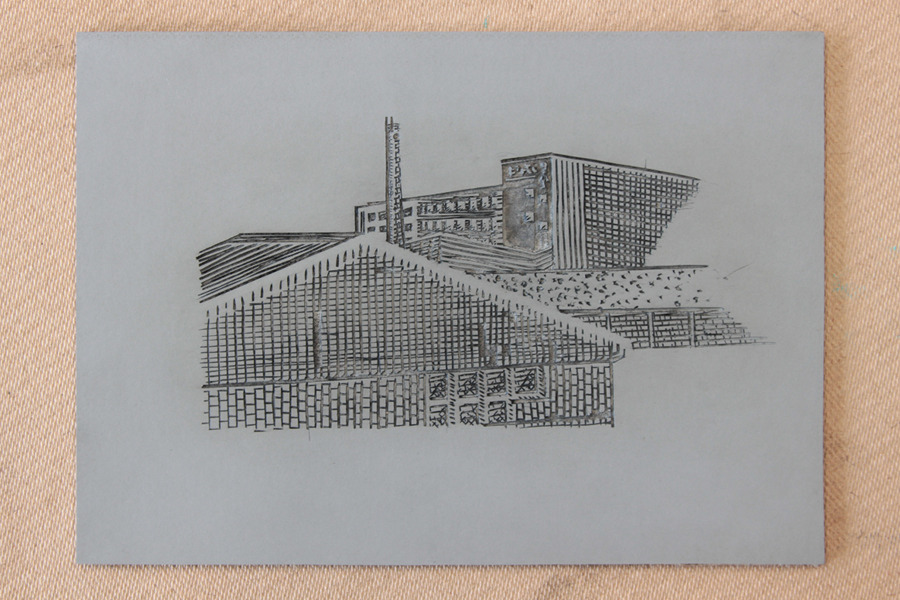 Architecture study. Linoleum cut, before and after print. A4 size, 2012.
Around 9 hours of cutting went into it, and an hour or two of printing as well. Fortunately the subject wasn't new to me, so I didn't have to draw sketches first.
Update 2012.08.31:
The bicolour one was donated to a charity sale, and some lucky person bought it. All money from the sale went directly to the Danish charity and education institution Kofoeds Skole.
Please comment