Group show, Copenhagen
Exhibitions: Group show on now, with theme "movement"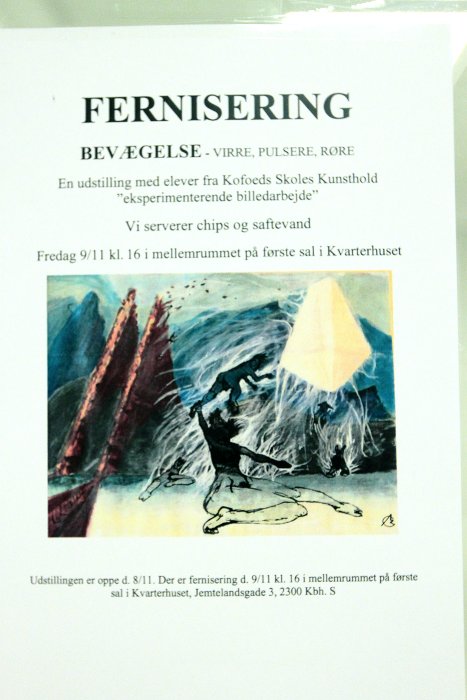 Exhibition flyer (in Danish)
The exhibition takes place at "Kvarterhuset", Jemtelandsgade 3, 2300 Copenhagen S (first floor). The "Kvarterhuset" is a public library and civic service centre. Danes may see the exhibition any day from 8 am to 10 pm, foreigners during the manned library opening time only. It is on display until January 2, 2019. It is a group exhibition: I am showing three paintings.
Please comment