Graphics exhibition
Exhibitions/Graphics: Group show on now:
Updated 2018-11-21: New exhibition photo: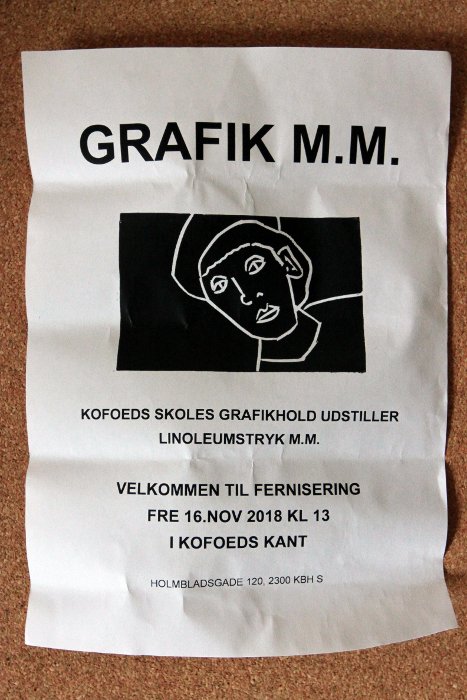 Exhibition flyer (in Danish)
Read on for exhibition photo...
As per November 16, and some two weeks on from that I take part in a group exhibition at the Kofoeds Skole café, "Café Kant". The exhibition is mainly graphics. A few wood carvings will also be on display. See photo below: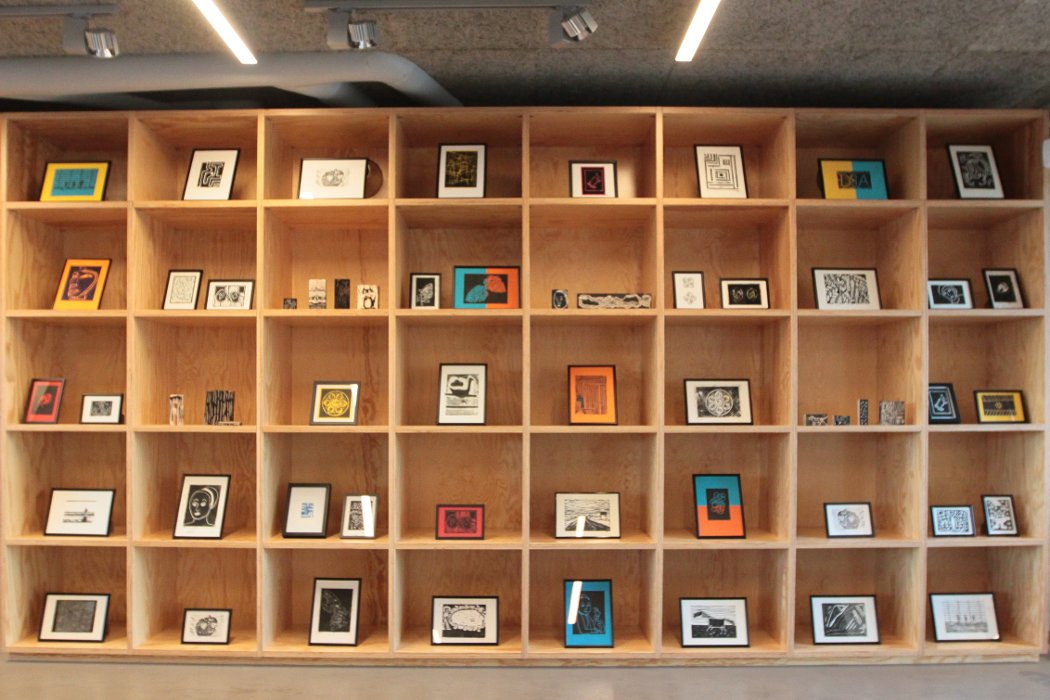 Exhibition view
The address is: Holmbladsgade 120, 2300 Copenhagen S. Entry directly from the street through the glass door.
Please comment