Framed
Exhibitions (Painting):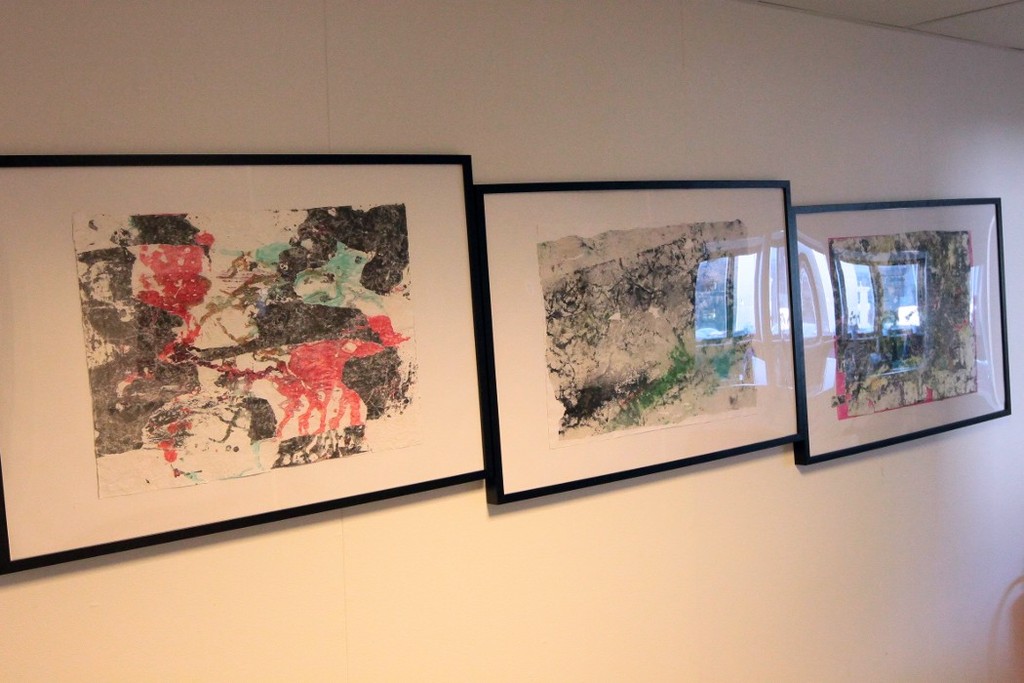 Three framed paintings hanging. 2017.
These paintings (and this one) are currently exhibited as part of a group exhibition.
The exhibition is open for everyone and access is free. The venue is: Kofoeds Skole, Main Building, 2. floor. Address: Nyrnberggade 2, 2300 Kbh S.
Duration: I honestly don't know! I guess that it will still be available throughout 2017, and possibly some extra weeks (or, perhaps, a month or two).
Photo comments: The venue is a rather long pasageway that connects different parts of the building. As it is a bit narrow (2-3 meters in width) I had to make this photo a side view. You may note the red-ish hue in the photo, this is due to artificial light. It is only like that on photographs, your eyes will not see colour like a camera does.
Please comment