Graphics: Wood Cut: A board was damaged, so I had to rework it. This is state four.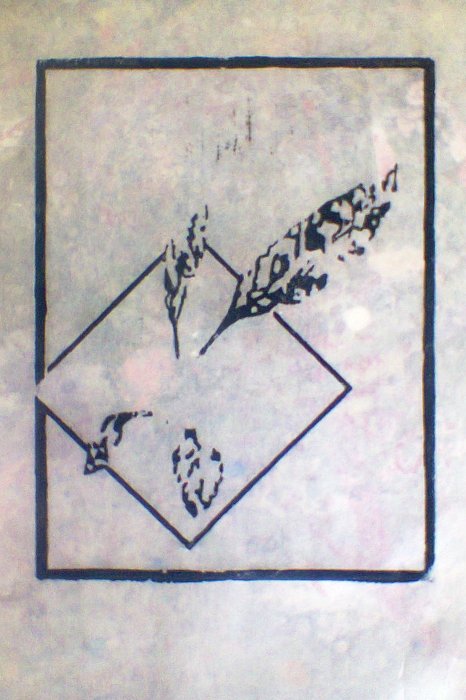 "Feathered". Woodcut (state 4). 2023. Size: 15x20 cm
Read on for photo in landscape orientation.
Graphics: Woodcut: Reprint of block/board from 2013-14.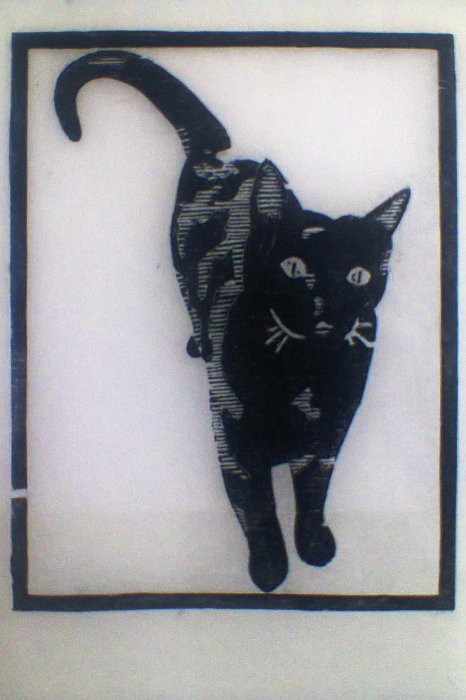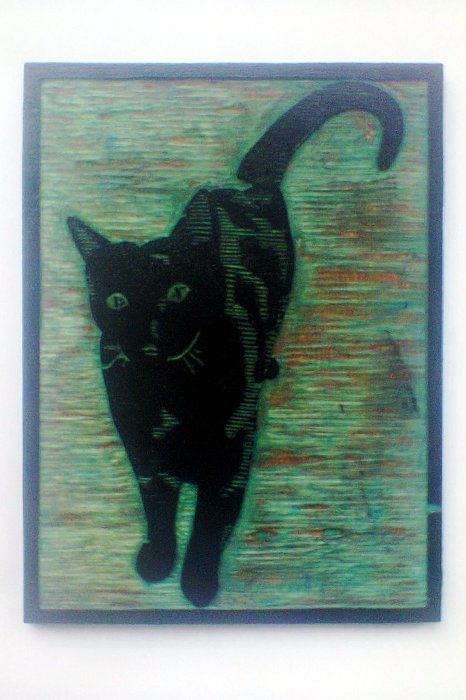 "Black Cat" (and block, right). Woodcut. 2023. Size: 16x20 cm
Graphics: Woodcut: Reprint.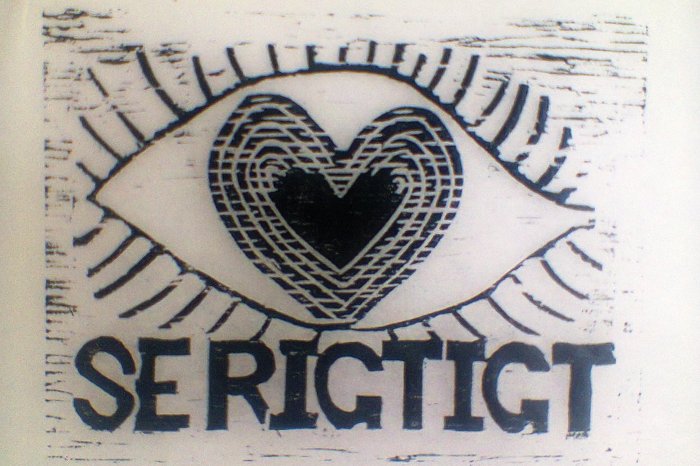 "Look Properly". Woodcut. (year?). Size: ~DIN A5
A paraphrase (of a quote from) the 1943 novella by Antoine de Saint-Exupéry "The Little Prince", ie.: "The essential is invisible to the eyes. Only with your heart you can look properly".
I am not sure which year this one was originally made.
Graphics: Intaglio, Dry Point: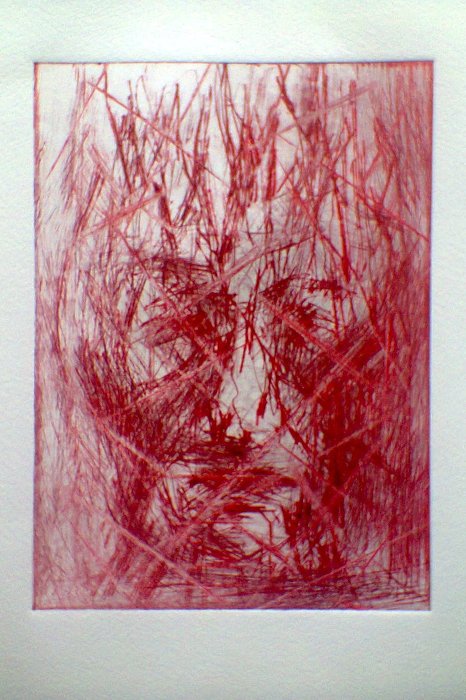 "The Commute (DSB)". Dry Point. 2023. Size: ~DIN A5
I've been commuting by Public Transport (trains) for a few years. It regularly is that awful, as if the train management was making a conscious effort to make people use cars in stead.
My trip is scheduled to take around one hour. I have tried on four occasions that it took four hours and on two occasions, six hours. Six hours after a long working day, after at least an hour of transport first, that is. This transport company ("DSB") writes their own timetables, and they can't even comply with those.
Graphics: Collagraphy (Black Base Reduction Technique):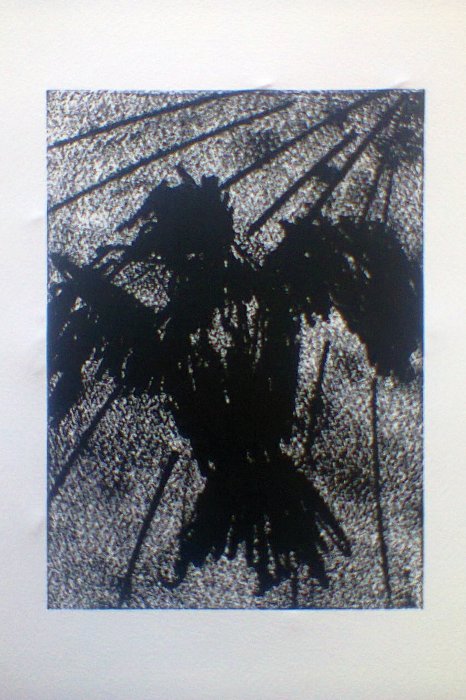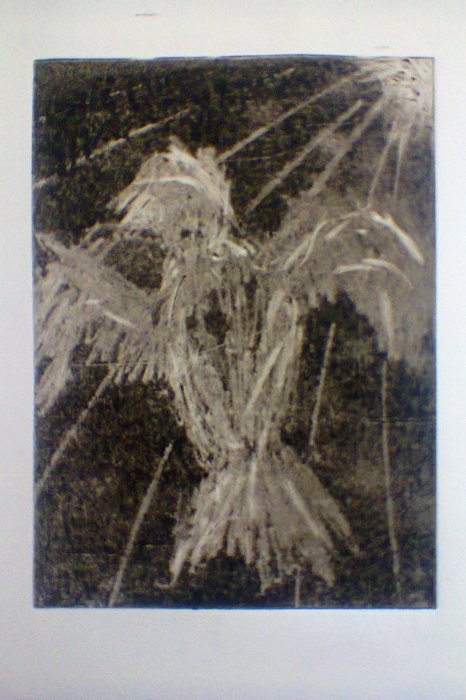 "Black Base Collagraphy 3 + 4". Collagraphy (unique).
2023. Size: ~DIN A5
See previous post for an introduction to Black Base Reduction Collagraphy
< previous page
<< first page
[1 / 86]